Adoption and Family Law Attorneys Passaic County NJ
New Jersey law permits adoption by any person who has attained 18 and is at least 10 years older than the child to be adopted.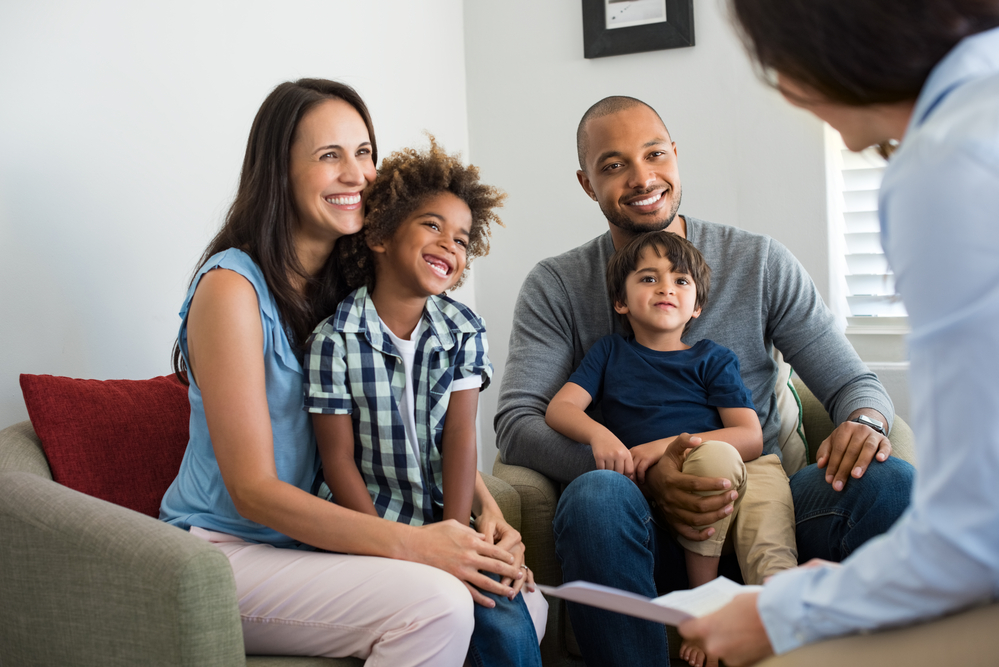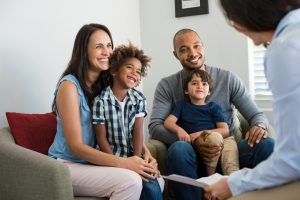 The decision to adopt a child is not an easy one.  It is not enough to want a child, fill out a few papers, go to the courthouse, and then you are done. There are different kinds of adoptions to consider, and it is important to be as informed as possible before making such a serious choice.
Who Can Adopt A Child?
A married person may petition the court to adopt a child only with the written consent of his or her spouse, jointly with the spouse in the same action, or living separate and apart from his or her spouse. Everyone who wants to adopt a child in New Jersey must be meet certain requirements under New Jersey law to demonstrate that they are fit and suitable parents for a child.
What Are the Differences Between an Open, Semi-Open, and Closed Adoption?
Biological and adoptive parents can choose between "closed" and "open" adoptions in many circumstances. With a closed adoption, the biological mother and father do not contact the child following the adoption. The respective parents' identities can be kept confidential, and the entire adoption process can be completed without any interaction between the parties.
If you adopt your child from foster care, open adoption may not be possible, either because the agency has a policy of not releasing identifying information for any reason or because doing so in your situation isn't in the best interests of the child. Most international adoptions are confidential as well.
With open adoption, the biological parents play a role in the adopted child's life. This role's scope can (and should) be carefully defined, with the terms of the biological parents' contract specified in a written and signed open adoption agreement. Under the right circumstances, open adoption can be the best option for all parties involved. If you consider an open adoption, we can help you understand and choose between the different possibilities for placing structure around the biological parents' contact with your adopted child.
Usually, semi-open refers to an adoption in which the adopters and birth parents meet once or twice and on a first-name-only basis. They may also agree to exchange pictures and letters on an annual or infrequent basis through the adoption arranger. This is an instance where an attorney can be beneficial as some negotiating may be required.
What Are the Most Common Kinds of Adoption?
Foster parent adoptions- Although it costs little (if anything) to adopt from foster care, the process of becoming an adoptive or foster parent can be time-consuming and requires persistence. On average, it takes from four to twelve months to complete the steps necessary to be licensed to adopt or foster—including applying, undergoing a home study, and attending the training. This kind of adoption benefits both the foster child and the foster parents as they have gotten to know each other, and if they are petitioning for adoption, they obviously want to continue being a family.
Grandparent adoptions – More and more frequently, due to economic struggles, grandparents are becoming the main custodians of their grandchildren either through an adoption where the parents willingly agree to the adoption of the unfortunate cases of abuse in which the grandparents adopt the children for fear of having them placed in a foster home.
Stepparent adoptions (AKA Second parent adoptions) – Stepparent adoption, sometimes also called second-parent adoption, is a common kind of adoption. The spouse of one of the biological parents adopts the child. While the process is like other kinds of adoptions, some aspects make stepparent adoptions unique.  Some states do not require much investigation into the situation with stepparent adoptions, especially if the child is already living with the stepparent or second parent. Due to this, stepparent adoptions usually go faster than a non-family adoption and may be much less expensive. As with the other forms of adoption, the specifics will vary based on the state where you live.
Agency adoptions – Agency adoptions can be either "direct" or "identified," depending on how the birth and adoptive parents find one another.  When the match is made through an adoption agency, this is sometimes referred to as a "direct agency adoption." The birth parents typically select the adoptive family after viewing the family's adoption profile, consisting of letters, pictures, or videos describing their family.  However, some birth parents do not wish to personally select the adoptive family and allow the agency to select them.
In cases where the adoptive parents and birth parents locate one another independently, an agency can be brought in to assist with the adoption.  This is called an "identified agency adoption." As in a direct agency adoption, the birth parents will surrender their parental rights to the agency, and the child will be placed with the adoptive parents selected by the birth parents. The adoption will follow the laws governing agency adoptions.
Contact A Little Falls, NJ Adoptions Lawyer Today
Regardless of the options you choose, adopting is undoubtedly a life-changing experience, and our goal at The Montanari Law Group is to ensure that legal hurdles do not stand in the way of starting your new family life.
If you live in Paterson, Hawthorne, Wayne, and across Northern New Jersey, we are ready to get started with a confidential consultation, contact us today at 973-233-4396 or please feel free to fill out the online form.