Reasonable Suspicion, Probable Cause, & Fighting an NJ DWI/DUI Charge
For you to be arrested, the police officer must have probable cause that you were committing the crime of driving while under the influence, intoxicated, or in someways impaired.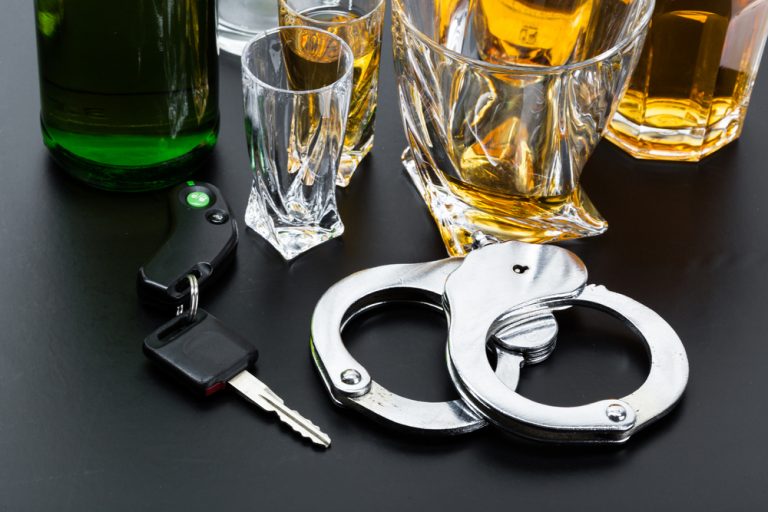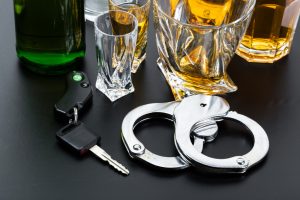 In accordance with New Jersey's Motor Vehicle Code and DWI statute, it is illegal to operate a motor vehicle "while under the influence" of alcohol (DWI/DUI) or drugs. If you've been charged, the state or prosecutors can attempt to prove impairment in two ways: a 0.08 percent or higher blood alcohol concentration (BAC) or other evidence (i.e., erratic or reckless driving) indicating impairment. Although Section 39:4-50 of the NJ statute details various penalties based on factors like a defendant's prior convictions or BAC, it does not provide information on how police arrive at the "probable cause" or "reasonable suspicion" that led them to believe that a particular driver is impaired.
As a general rule, the Fourth Amendment to the U.S. Constitution prohibits police from conducting searches and seizures without a warrant and protects us from certain police conduct. However, the courts have identified many exceptions and ruled that police may briefly detain a person without a warrant and without the "probable cause" required to obtain a warrant when they can demonstrate "reasonable suspicion" or some wrongdoing. Since "reasonable suspicion" is a lower standard than "probable cause," this distinction is important when fighting DWI charges in New Jersey courts.
In the case of driving, before you can be legally pulled over and detained on suspicion of driving under the influence, the police officer must have a reasonable suspicion that you were operating your vehicle while under the "influence of intoxicating liquor, narcotic, hallucinogenic or habit-producing drug," before initiating the traffic stop. For you to be arrested, the police officer must have probable cause that you were committing the crime of driving while under the influence, intoxicated, or in someways impaired.
The highly skilled DWI defense attorneys at The Montanari Law Group, LLC have extensive experience defending clients charged with DWI in Wayne, Clifton, Totowa, Little Falls, and Passaic Essex counties. Our strategies for achieving superior outcomes are informed by the most in-depth knowledge of DWI procedure and evidence, from field sobriety testing to breath sample results obtained through the Alcotest device. When we become involved in your case, we thoroughly investigate every facet to identify errors and weaknesses that may lead to a dismissal. We will then build a comprehensive and compelling strategy for achieving the best possible outcome. Having been honored by organizations such as Super Lawyers, the National Trial Lawyers Association, and the National Association of Distinguished Counsel, our mission is to provide clients with superior outcomes through unparalleled representation.
To discuss your case with one of our seasoned Passaic County DWI attorneys today, contact us online or at our offices in Woodland Park at (973) 233-4396 or toll-free (888) 877-7985 for a cost-free consultation.
What Constitutes "Reasonable Suspicion" for a DWI Traffic Stop in NJ
Since State v. Dunbar, 229 N.J. 521, 540 (2017), a police officer must have articulable facts that justify the DWI traffic stop. In other words, they cannot stop you without reasonable suspicion. Driving behavior often associated with driving under the influence that could establish that are:
speeding
swerving
erratic driving
failure to maintain your lane
illegal lane changes
broken head or taillight
rearview mirror obstruction
driving the wrong way
being involved in a collision or motor vehicle accident
Tragic and Often Longterm Consequences of a DWI Conviction in NJ
Though technically a motor vehicle violation, DWIs are among the most aggressively prosecuted crimes in the state of New Jersey. Driving under the influence of alcohol or drugs is considered a serious crime due to the tragic and often deadly consequences of drunk driving accidents. With the offender intentionally or unintentionally placing their life and that of others at risk, strict sentencing guidelines limit judicial and prosecutorial discretion.
Also, if, for some reason, your DWI and negligence resulted in personal injury to or wrongful death of another person or property damage, you could be facing a potentially expensive personal injury lawsuit.
When charged with a DWI, you are not entitled to a trial by jury, unlike other criminal offenses. You have one chance to make a compelling case before a single municipal court judge. With your license, reputation, freedom, future job, housing, and educational opportunities at stake, you need an expert DWI defense attorney with extensive experience defending clients to protect your rights and keep you out of jail and at home with your family.
Do I Have the Right to Refuse the Alcotest during a NJ Traffic Stop?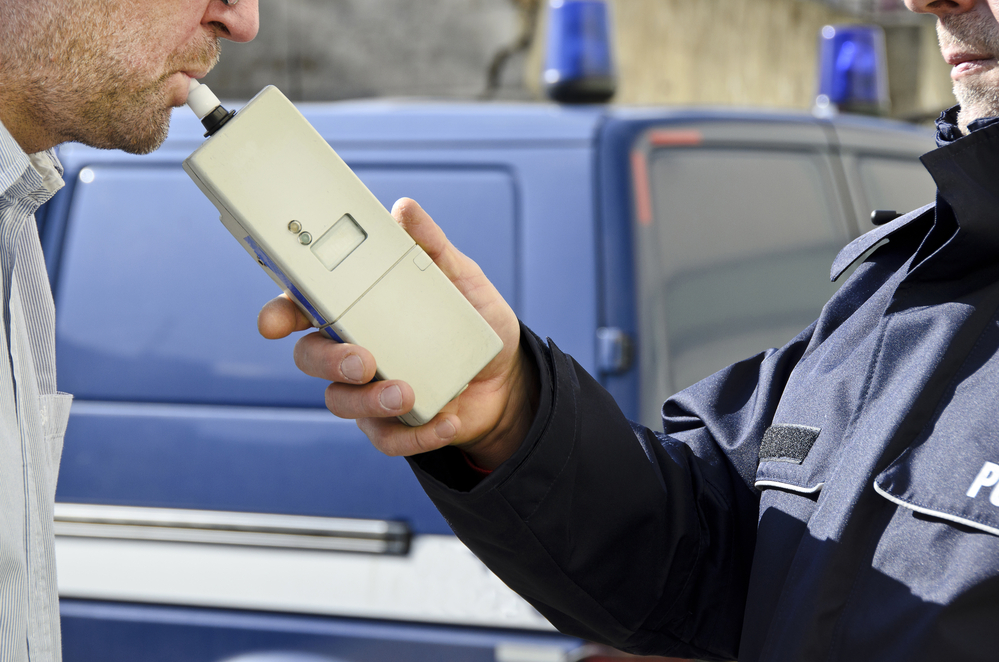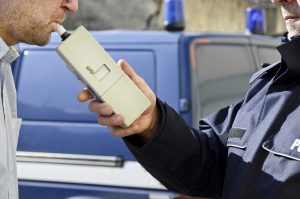 If you were pulled over for a traffic violation, the police officer can report they had a reasonable suspicion of DUI or DWI because you had bloodshot eyes, slurred your words, smelled of alcohol or marijuana, or other similar reasons. Police will administer a sobriety test for the purpose of gaining a higher level of probable cause of DWI to arrest and charge you. Although you are not required by New Jersey law to submit to roadside sobriety tests, you are however required to submit to a breath or blood test.
Under N.J.S.A. 39:4-50.2(e) or the "Implied Consent Law," you can face additional charges and penalties if you refuse to submit to a chemical test of your blood alcohol content (BAC). If you refuse to submit to a breathalyzer test, you will be charged for your refusal. You may also be charged with a DWI (which is a separate offense). After all that, you may be charged and convicted for DUI without evidence of being under the influence of a breathalyzer.
Once a police officer makes you perform sobriety tests, a legitimate stop escalates into an "investigative detention." A motion to suppress can be based upon this issue alone. This is where a judge will have to determine whether the officer detaining you for sobriety tests was justified. A court will look at all the surrounding facts and circumstances.
All of the above factors are why having an experienced and capable attorney as your advocate is critical.
The highly skilled and experienced DWI defense attorneys at The Montanari Law Group, LLC will investigate every facet to identify errors and weaknesses that can lead to a dismissal.
Key Elements to Fight and Win Your NJ DWI/DUI Charge
Numerous defense strategies exist for all DWI-related charges. There are too many risks associated with representing yourself in court. An experienced DWI defense attorney on your side can help defend your rights and make a significant difference in your case's outcome.
By employing various strategies, our team of DWI defense attorneys may be able to undermine the traffic stop so that any evidence or admissions obtained as a result of that stop, any chemical test results, and any drugs, weapons, or alcohol found in your car, can be determined to be inadmissible at your trial. Essentially, if the stoppage itself is invalid, then anything the officer discovers afterward is thrown out. Forcing the State to prove probable cause for the stoppage frequently gives us a successful defense in many cases.
CONTACT OUR LITTLE FALLS NJ DWI LAWYERS FOR A FREE CONSULTATION
To speak with one of our highly knowledgeable Passaic County DWI defense attorneys, contact us today at (973) 233-4396 or toll-free at (888) 877-7985 for a free initial consultation. We also provide flexible appointment options at our centrally-located offices in Little Falls, New Jersey.