Passaic County NJ Divorce Lawyers
Divorce and Family Law Attorneys in Little Falls, New Jersey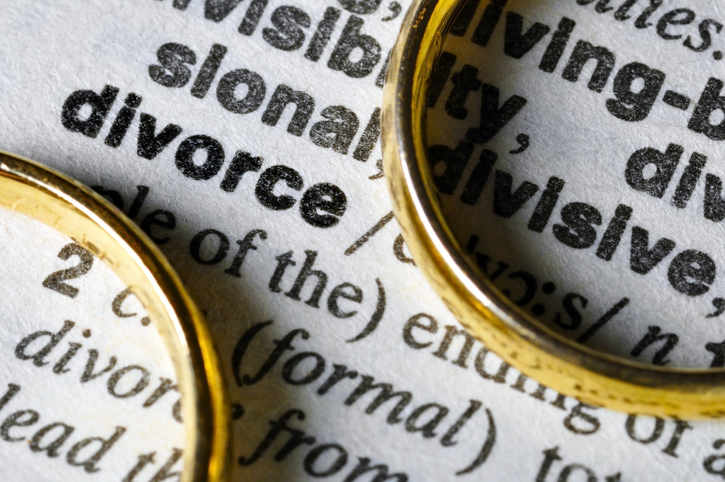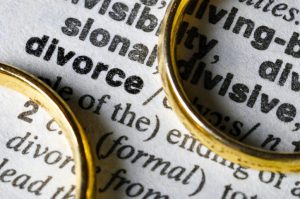 Divorce is a life-altering decision, a single moment in time in which the trajectory of your life changes forever. The prospect can seem intimidating and overwhelming, requiring you to wade through the life you shared with your spouse and to address a myriad of significant issues with long-term implications. From alimony to the division of assets, child custody to child support, these questions must be answered, and at times, there simply isn't a simple one. The financial and emotional toll of divorce looms large, and you may feel alone and unsure as to how best to move forward. Your best decision at this moment is to enlist a knowledgeable and experienced divorce attorney, one who can serve as your guide and your champion, helping you to navigate through the complex legal process of divorce and aggressively advocating for your interests at every turn.
At The Montanari Law Group, our legal team is equipped to address every facet of your divorce. Having assisted clients in Wayne, Little Falls, Woodland Park, and throughout Passaic and Essex counties, we have earned a reputation as skilled and unwavering legal counselors. With our knowledge and experience, there is no situation for which you will not be prepared during the divorce process. To discuss your case with one of our seasoned New Jersey divorce attorneys, contact us today at 973-233-4396 or toll-free at 888-877-7985 for a free consultation.
Divorce in New Jersey
When you choose to divorce, you are legally dissolving your marriage, terminating your marital relationship in the eyes of the law. In New Jersey, the divorce process requires you to make many more decisions en route to a final divorce decree, from what grounds you will cite for the divorce, to the avenue you will pursue toward resolution, to the specific arrangements you will make with regard to finances, property division, and if applicable, your children. Some of the critical choices during divorce in New Jersey are outlined below.
Grounds for Divorce
You must decide whether to pursue a "fault" or "no-fault" divorce. New Jersey provides both options, each of which has pros and cons. If you elect to pursue a "fault" divorce, you must cite specific grounds. New Jersey recognizes a wide range of grounds for divorce, including adultery, domestic violence, abandonment or desertion, incarceration, substance abuse, and extreme mental cruelty. Conversely, if you choose to pursue a "no-fault" divorce, you must select one of two applicable avenues: "irreconcilable differences" or separation for a period of 18 months prior to the divorce filing.
Venue for Divorce Proceedings
Depending on your specific situation, negotiation, litigation, or some form of Alternative Dispute resolution such as mediation, arbitration, or collaborative divorce may provide your best venue for reaching a resolution. The factors that may influence your decision include financial constraints, time efficiency, whether or not children are involved, the level of contentiousness between you and your spouse, and your willingness to compromise.
Division of Assets
New Jersey operates under an "Equitable Distribution" model, which involves the fair distribution of marital property. Notably, equitable does not necessarily mean equal. Additionally, equitable distribution only applies to marital property, as opposed to separate property. Marital property involves the property acquired by one or both spouses during the duration of the marriage. Property that was acquired prior to the marriage is generally excluded from the division of assets of process.
Alimony
Alimony, or spousal support, is the financial relief provided from one spouse to another. The purpose of alimony is to allow both spouses to maintain a standard of living similar to that which they enjoyed during the marriage. Alimony may or may not apply in every case, and the amount of alimony awarded is highly variable. Unlike child support, there are no strict guidelines that govern alimony determinations, so alimony awards or difficult to anticipate. In some cases, you and your spouse can arrive at an alimony arrangement through negotiations to avoid placing the decision in the hands of the court for an uncertain outcome.
Child Custody
If you and your spouse share children, arriving at a favorable child custody arrangement that serves the children's best interests is essential. Considering the demands of your job and that of your spouse, your previous roles in childcare, the children's schedules, where you and your spouse plan to live, and many other factors will help you to arrive at a co-parenting plan that is best for everyone involved. Of course, in some cases, this is simply not an option, at which time you and your attorney may need to wage an outright legal battle for the best interests of your child.
Contact our Wayne NJ Divorce Lawyers for a Free Consultation
To speak to dedicated, experienced Passaic County divorce attorneys about your divorce or legal separation, contact us at 973-233-4396 or toll-free at 888-877-7985 for a free initial consultation. Our Little Falls office is conveniently located next to major highways with access to public transportation. Flexible payment options are available.