Underage Drinking Defense Attorneys Passaic County, NJ
Serving Clients Across Clifton, Wayne, Paterson, Little Falls, Woodland Park, West Milford, and Passaic County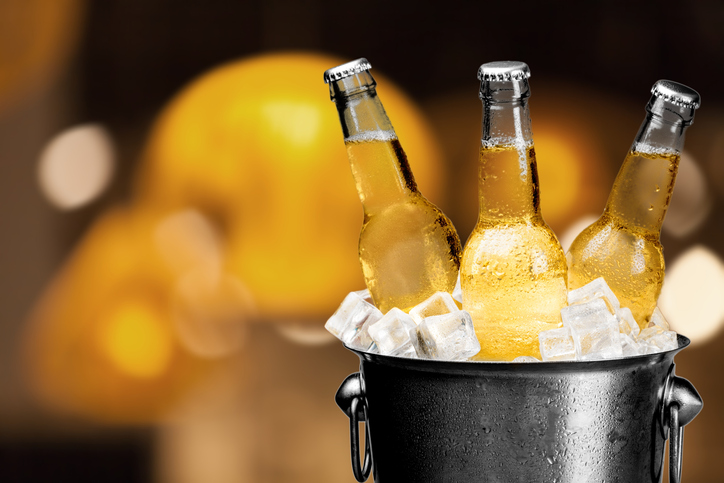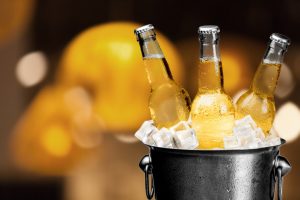 It is illegal in New Jersey for an underage individual (under the age of 21) to possess or consume alcohol. More serious underage DWI charges can also be filed if an underaged individual is caught with alcohol in their system while on the road. It is also unlawful for adults or other individuals to make alcohol available to underage persons. These laws are intended to protect young people from the dangers of alcohol and substance abuse, but in reality, the laws are often ignored.
Still, charges stemming from underage drinking, providing alcohol to an underage person, or bringing alcohol onto school property may all lead to disorderly persons convictions. At The Montanari Law Group, our criminal defense attorneys have experience serving clients charged with underage drinking or providing alcohol to minors in local New Jersey towns including Paterson, Woodland Park, Clifton, Wayne, West Milford, Little Falls, and the greater Passaic County region.
Call our office today to speak with a member of our criminal defense team regarding your underage drinking, providing alcohol to an underage person, or bringing alcohol onto a school property charges.
Underage Drinking N.J.S.A. 2C:33-15 Clifton, NJ Underage Alcohol Consumption Lawyers
Underage drinking in New Jersey, pursuant to New Jersey Revised Statutes Section 2C:33-15 – Possession, consumption of alcoholic beverages by persons under legal age, is defined as:
Any individual under the age of 21 who knowingly possesses or intentionally consumes any alcoholic beverage in any public place, including schools, public transport, place of assembly or motor vehicle
This does not include adults who are legally in possession of alcoholic beverages while on the job, assuming the employers are appropriately licensed to serve alcohol
Individuals may be exempt from underage drinking charges in the circumstance that they called 9-1-1 and reported a separate underage person was in need of emergency medical care as a result of excessive alcohol consumption
As per N.J.S.A. 2C:33-17, it is unlawful to provide alcohol beverages to any person under 21. As per N.J.S.A. 2C:33-16, it is unlawful for any individuals to bring alcoholic beverages to school property or property used by a school or school board without express written permission of the school board. Underage drinking, making alcohol available to underage persons and unlawful possession of alcohol on school property are all considered disorderly persons offenses.
Wayne, NJ Underage Drinking Lawyers Discuss Penalties
Penalties for underage drinking can vary depending on the nature of your case if you are a repeat offender, and whether or no you are a minor. Each judge will hear these cases differently, but below are the potential penalties
Disorderly persons convictions for underage drinking carry a mandatory minimum fine of $500 and can range up to $1,000
As with other disorderly persons offenses, a jail sentence of up to six (6) months is possible, but our Paterson attorneys can usually have this reduced to probation or alcohol rehabilitation or education courses in lieu of jail time
If the individual convicted of underage drinking is under 17 years of age, a license eligibility postponement of six (6) months will be imposed from the date they would have otherwise been able to obtain a valid driver's license
If the individual guilty of underage drinking has a valid driver's license, they may have their license suspended for a period of six (6) or months or more
The courts may also order the convicted to participate in an alcohol education program as approved by the Department of Health and Senior Services
Building a Defense for Underage Drinking Charges in Passaic County
Defending against underage drinking in New Jersey is sometimes less about disputing the facts at hand than it is about showing the judge that defendants made an honest mistake and will do what is necessary to avoid harsh penalties. Even so, our Little Falls defense attorneys will closely examine the evidence being presented against you and determine whether there is a strong case against you or if the evidenced may be circumstantial in nature.
For example, being present at a party with alcohol as an individual under the age of 21 does not prove that you were either consuming or in possession of alcohol. You may be charged with underage drinking in these situations, but we will strive to show that your actions were not unlawful and the charges should be dismissed.
There is no reason to risk fines, driver's license suspensions and even potential jail time by fighting your charges alone. Lean on our extensive experience and knowledge of New Jersey laws to protect your legal rights.
Contact our Little Falls Underage Drinking Attorneys Today
At TThe Montanari Law Group, our seasoned team of defense attorneys serves clients across New Jersey including Paterson, Woodland Park, Wayne, West Milford, Clifton, Little Falls, and the greater Passaic County region. We understand that underage drinking charges can stem from a host of different scenarios and will work with your individual circumstances to strive to have your charges reduced or outright dismissed.
Contact us online or through ourLittle Falls offices by calling (973) 233-4396 today to speak with one of our criminal defense attorneys in a free and confidential consultation regarding your underage drinking or related charges.