Passaic County NJ Criminal Defense Attorneys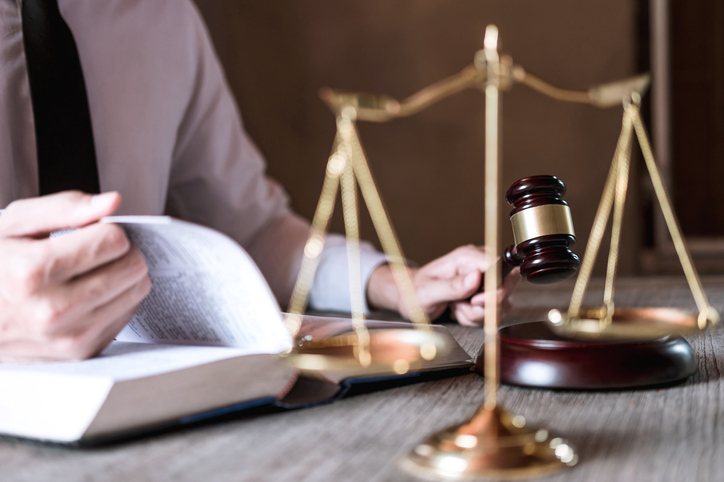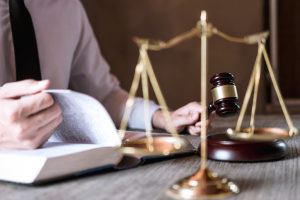 The United States criminal justice system is founded upon the presumption of innocence until proven guilty. This fundamental principle tasks the State with the burden of overcoming this presumption by proving a person guilty beyond a reasonable doubt. At The Montanari Law Group, we are passionate about upholding this principle and vigorously defending the rights of our clients. Whether you have been charged with an indictable offense such as aggravated assault, robbery, or unlawful possession of a weapon; accused of a disorderly persons offense such as possession of marijuana or drug paraphernalia; or cited for a traffic violation such as driving while intoxicated (DWI) or possession of a controlled dangerous substance (CDS) in a motor vehicle, you deserve the most comprehensive, compelling defense representation. The penalties associated with these crimes may vary, but the life-changing implications of a conviction are consistent. Your reputation, your family, your career, your finances–all of these may suffer as a result of a guilty verdict, underscoring the need for a skilled legal advocate on your side.
At The Montanari Law Group, our highly experienced criminal defense attorneys have successfully represented countless clients in Municipal and Superior Courts in Wayne, Clifton, Totowa, Little Falls, Woodland Park, and throughout Passaic and Essex counties. The head of our criminal law practice, founding Partner Michael J. Montanari, has over 16 years of experience practicing law, during which he has earned a reputation for excellence. For instance, Mr. Montanari has been honored with inclusion in the Super Lawyers Rising Stars List, which is created after an extensive selection process whereby attorneys are evaluated based on 12 indicators of peer recognition and professional achievement. We uphold this standard of excellence in everything that we do, conducting extensive investigations for our clients and formulating the most effective defense strategies to achieve the best possible outcomes. To discuss your case with one of our knowledgeable criminal defense attorneys today, contact our offices at 973-233-4396 or toll free at 888-877-7985 for a free consultation.
Municipal Court Defense Lawyers in Passaic NJ
If you have been charged with a lower-level criminal offense or a motor vehicle violation, your case will be adjudicated at the local municipal court. The municipal court is tasked with hearing cases involving disorderly persons offenses and petty disorderly persons offense, which are similar to misdemeanors and are not considered "felonies" under the law. However, these crimes still entail serious penalties, including a jail sentence of up to 6 months, significant fines, loss of driving privileges, and a charge on your criminal record. Some of the most common municipal court cases involve charges for:
Criminal mischief and trespassing
Underage drinking
Disorderly conduct
Wayne NJ Attorneys for DWI and Traffic Violations
Cases involving motor vehicle violations and driving while intoxicated (DWI) also fall under the purview of the municipal court. Speeding, reckless driving, careless driving, failure to obey traffic signs, improper lane change, and possession of a controlled dangerous substance (CDS) in a motor vehicle are just some of the traffic violations that may result in your appearance at municipal court. These tickets can result in large fines, motor vehicle points on your driver's license, and even the loss of your driving privileges. They can also spell collateral consequences such as increases in car insurance premiums.
Driving while intoxicated is among the most vigorously prosecuted offenses in New Jersey and those convicted are exposed to a host of serious penalties, including a period of driver's license suspension, thousands of dollars in fines, mandatory attendance at a state-approved Intoxicated Driver Resource Center, insurance surcharges in the thousands, and even jail time. With mandatory sentencing guidelines, there is no room for negotiation in DWI cases, meaning that you must mount a case for a dismissal. At The Montanari Law Group, our attorneys are well-versed in the legal defenses against DWI charges and the technical vulnerabilities of breath and blood test results. We will conduct a thorough investigation of your case in order to identify and leverage all potential strategies for your best DWI defense.
Contact our Clifton NJ Criminal Defense Lawyers Today
Our Passaic County, New Jersey criminal defense attorneys handle a multitude of cases each year, ranging from serious state and federal charges to DWI and traffic matters in municipal court. We handle every case, no matter what the circumstances, with precision and an aggressive approach to fighting for your rights.