Passaic County NJ Employment Lawyers
Employment Law Attorneys Fighting for Employees' Rights Across New Jersey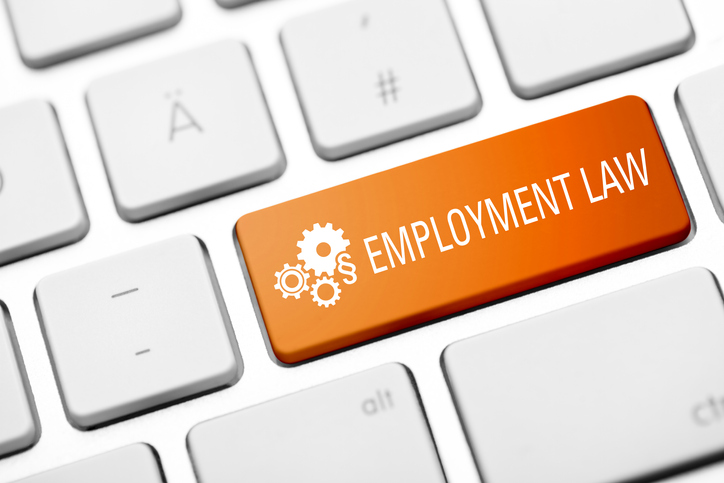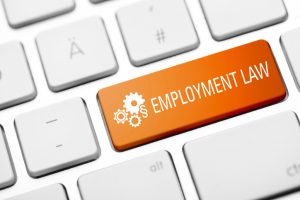 When you are facing an employer who has treated you unfairly, it can feel as though you are powerless, with no one on your side. With human resources departments and extensive funding, employers have the leverage to intimidate their employees into remaining silent. However, you are not alone and you are not without recourse. Both state and federal laws have been enacted to protect you as an employee from unjust employment practices, including harassment, discrimination, hostile work environments, and undue retaliation. If you find yourself in a situation of this kind, an experienced New Jersey employment lawyer can ensure that you are aware of all of your legal options and aggressively advocate for your rights.
At
The Montanari Law Group, LLC
, our highly skilled employment law attorneys have the resources, experience, and unwavering commitment to effectively advocate for you in a vast array of employment matters. Under our team of attorney's leadership, we have obtained successful outcomes on behalf of single plaintiff employees and large groups of workers in Passaic County and across the State. To discuss the circumstances of your specific case with one of our knowledgeable New Jersey employment law attorneys today, contact our offices in Little Falls at 973.233.4396 to receive a cost-free consultation.
Employment Lawsuits in New Jersey
Our New Jersey employment lawyers regularly represent clients in employment law matters including:
Wrongful Termination
In general, New Jersey is an "at will" employment state, which means that employers have the discretion to hire and fire their employees at any time, without notice, and for no particular reason. For example, if your employer is facing financial constraints, he or she can fire you regardless of your job performance. However, there are certain important exceptions to this rule. Employers are not legally allowed to terminate an employee based on his or her age, race, gender, sexual orientation, martial status, or other personal identifying factors. Firing an employee due to one of these factors may constitute wrongful termination.
Employment Discrimination
New Jersey employers are not allowed to prevent you from advancing, terminate, or refuse to hire you based on discriminatory factors. New Jersey law outlines these "protected characteristics," which include: age, race, color, religion, gender, national origin, marital status, sexual orientation, or disability. If you believe that you have been subject to employment discrimination based on one of these factors, you may have grounds to pursue an employment lawsuit.
Workplace Harassment
As a worker in New Jersey, you are legally protected from negative behavior in the workplace based on any of the above listed protected characteristics, including your  age, race, color, religion, gender, national origin, marital status, sexual orientation, or disability. You are also protected against sexual harassment, a serious problem that is often difficult to prove without an experienced employment law attorney.
According to the United States Equal Employment Opportunity Commission, sexual harassment can involve unwelcome sexual advances, requests for sexual favors, and other verbal or physical harassment of a sexual nature. Our New Jersey employment lawyers fight for the rights of employees who have been victimized by all forms of workplace harassment.
Workplace Retaliation
Workplace retaliation can take a variety of forms and may manifest as termination, salary reduction, reassignment, demotion, discipline, or any other negative action. In essence, retaliation is any form of punishment that may result from an employee engaging in a legally protected activity. For example, you may face retaliation for pursuing workers' compensation or for making a "whistleblower" claim. The law protects you from whistleblower retaliation, meaning that your employer cannot punish you for reporting a violation of State or Federal laws and regulations.
Hostile Work Environment
If you are subjected to repeated conduct that leaves you feeling intimidated or harassed, you may be the victim of a hostile work environment. New Jersey law requires that a reasonable person in your situation would perceive the environment as hostile, meaning the behavior must be severe or occur frequently. Any form of workplace harassment based on a protected characteristic such as your age, race, color, creed, nationality, national origin, ancestry, marital status, gender, sexual orientation, mental or physical disability, may constitute a hostile work environment. There are other situations that may be considered hostile under New Jersey law as well, which is why it is highly advisable to discuss your specific circumstances with a knowledgeable employment law attorney.
Wages and Hours
New Jersey State and Federal law governs and enforces employees' work hours and wages. Under the U.S. Fair Labor Standards Act, employees are entitled to a minimum wage and overtime pay for any hours that exceed the 40-hour standard work week. If you do not receive compensation per your employment contract, for hours you work above the 40-hour work week, or for another reason, you may have legal recourse to obtain your unpaid wages.
Contact Our Wayne NJ Employment Lawyers for a Free Consultation
If you suspect that you may have grounds for an employment lawsuit in New Jersey, contact our seasoned employment law attorneys to discuss your situation and your potential legal options. Our offices can be reached anytime at 973.233.4396 and we offer flexible appointment options.
For additional information related to labor and employment laws and policies in New Jersey, access the New Jersey Department of Labor and Workforce Development website.