Criminal Mischief Attorneys Passaic County, NJ
Serving Clients Across Paterson, Wayne, Little Falls, Clifton, Woodland Park, West Milford, and Passaic County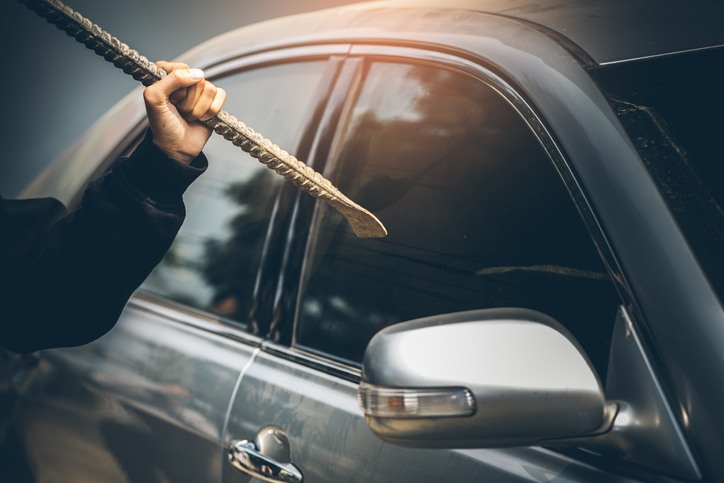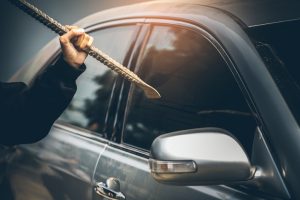 Criminal mischief may sound like a description of some kids having fun on Halloween, but it is a very serious charge in New Jersey. A criminal mischief is generally an act that results in property damage as a result of trespassing or vandalism. Charges may be filed anywhere from a disorderly person to a second-degree criminal accusation. Convictions of criminal mischief can result in jail time and heavy fines.
At The Montanari Law Group, our criminal defense attorneys understand the serious implications of a criminal mischief charge. We have extensive experience defending clients charged with criminal wrongdoing in New Jersey towns including Wayne, Paterson, Clifton, West Milford, Little Falls, Woodland Park, and the greater Passaic County area. Lean on our experience to protect your legal rights and seek to reduce or dismiss charges levied against you or a loved one.
Call our office today for a free and confidential consultation with a member of our criminal defense legal team to discuss your criminal mischief case and we can best serve you.
Criminal Mischief Definition N.J.S.A. 2C:17-3 Paterson, NJ Property Damage Lawyers
According to New Jersey Revised Statutes Section 2C:17-3, an individual may be considered guilty of criminal mischief if he or she does one of the following:
Purposefully and knowingly inflicts damage onto a tangible property of another party due to the reckless or negligent employment of fire, explosives, or other dangerous actions as per subsection a. of N.J.S.2C:17-2.
Intentionally, recklessly, and/or knowingly tampers with the property of another party which leads to the endangerment of other people or said property, including damage or tampering done to rental properties by current or former tenants
Pursuant to N.J.S.A. 2C:17-2, "dangerous means" can refer to causing explosions, floods, avalanches, building collapses, releasing poisonous cases, recklessly causing widespread injury or damage, recklessly failing to take reasonable precautions to prevent widespread injuries and more.
Wayne, NJ Criminal Mischief Penalties Attorneys
Now that we understand criminal mischief to be intentional and/or reckless behavior which can lead to property damage and/or injury, what are the associated gradings and penalties in New Jersey?
Third-degree criminal mischief is when the offender causes damages in excess of $2,000
Fourth-degree criminal mischief is when the offender causes monetary damages in excess of $500 but less than $2,000
Criminal mischief is considered a disorderly persons offense if the monetary damages are $500 or less
Criminal mischief will also be considered a third-degree offense if the offender damages, defaces, eradicates, alters, receives, releases or causes the loss of any research property used by the research facility, or otherwise causes physical disruption to the functioning of the research facility.
Criminal mischief is considered a fourth-degree offense if the offender damages or renders unusable traffic lights, signs, signals and any other equipment necessary to ensure the safety of public transportation including roadways and airports
If the actions of criminal mischief recklessly cause death, the offense will be considered a second-degree crime
Second-degree Criminal Mischief may result in a prison sentence from five (5) to ten (10) years and a maximum fine of $150,000
Third-degree Criminal Mischief can lead to a prison sentence of three (3) to five (5) years and a maximum $15,000 fine
Fourth-degree Criminal Mischief can lead to a maximum of 18 months in prison and up to a $10,000 fine
Disorderly persons Criminal Mischief may result in a six (6) month jail sentence and a $1,000 fine
In addition to these sentences, the offender may be responsible for restitution to property owners.
West Milford, NJ Reckless Endangerment Defense Lawyers Take the Case
If you or a loved one has been charged with criminal mischief in New Jersey, your primary concern is most likely how to best dispute and disprove the charges at hand. Our West Milford defense attorneys will need to work with you individually to learn all the details surrounding your case and examine the evidence which has been presented against you. In some cases, we may be able to show that the evidence was obtained illegally or that your constitutional rights were infringed upon during the arrest or subsequent police action.
Additionally, prosecutors must prove several distinct elements in order to convict you of criminal mischief, namely that you acted knowingly, recklessly, used dangerous means, and damaged property or injured another individual in the process. Some defenses against these arguments may include showing that you own or partially own the property in question. If property damage occurred as a result of an accident for which you were not at fault (a car accident for example), we may be able to show that your actions were not criminal.
Contact our Woodland Park Criminal Mischief Lawyers Today
There are many defenses to a criminal mischief charge depending on the exact circumstances surrounding your case. At The Montanari Law Group, we will work with you on an individual level to ensure we understand your side of the story and so we may best serve your specific needs. We take pride in defending the legal rights of our New Jersey clients in towns including Wayne, West Milford, Paterson, Clifton, Little Falls, Woodland Park, and Passaic County. You do not need to face these daunting criminal charges alone.
Contact us online or give us a call at our Little Falls offices today at (973) 233-4396 to speak with one of our criminal mischief defense attorneys in a free and confidential consultation.