Passaic County NJ Alimony Lawyer
Divorce and Family Law Attorney in Woodland Park, New Jersey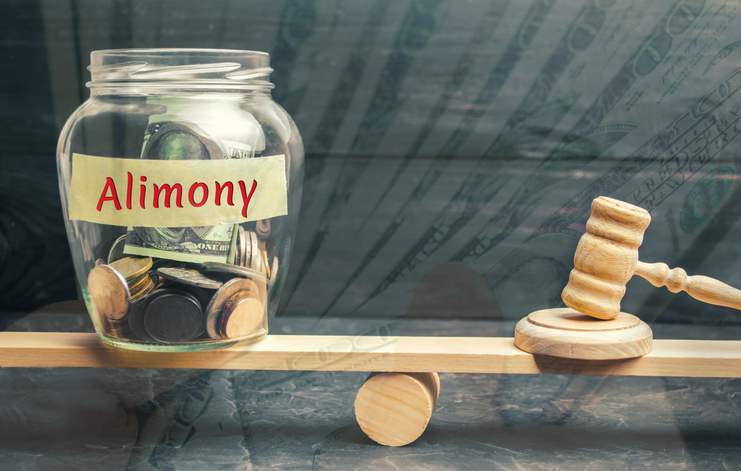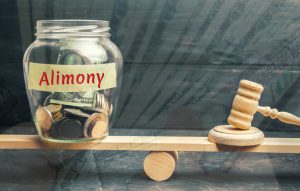 Alimony, or spousal support, is applicable in some, but not all, divorce cases. The purpose of alimony is to provide both spouses with a standard of living similar to that which they enjoyed together during the marriage. The applicability and amount of alimony in a given case is contingent upon a wide variety of factors, including the length of the marriage, each spouse's responsibilities with regard to child-rearing, contributions that one spouse may have made to the other's career or educational advancement, and the earning potential of each spouse. In New Jersey, there is no concrete formula for determining alimony, which means that these outcomes are subject to the discretion of the court unless the parties can reach an agreement through negotiation. Whether you are the spouse seeking alimony or the spouse who may be required to make these payments, alimony determinations have long-term financial implications, underscoring the need for a knowledgeable divorce attorney who can help you secure a positive result.
At The Montanari Law Group, our Passaic county divorce attorneys are thoroughly prepared to advocate for your interests through alimony negotiations and trial proceedings in New Jersey Family Court. Over the last decade, we have helped countless clients in Woodland Park, Wayne, Clifton, and throughout Passaic and Essex counties to navigate through the complex process of divorce and achieve their desired outcome. When you come to us with your case, we listen to develop a comprehensive understanding of your situation, answer your questions, address your concerns, and construct a compelling case that supports your position. For a cost-free consultation with one of our highly knowledgeable divorce attorneys, contact our Passaic County offices today at 973-233-4396 or toll-free at 888-877-7985.
Types Of Alimony in New Jersey
New Jersey delineates among several different types of alimony, each of which may provide the best alternative depending on the situation. In certain cases, more than one type of alimony may be necessary, with one beginning as the other is terminated, or two combined for a specific period of time. The following is an outline of the various types of alimony that may be considered during your New Jersey divorce:
Open Durational Alimony: This type of alimony was previously known as "permanent alimony," but was modified to be called "open durational alimony" in the Alimony Reform Act of 2014. This form of alimony does not have a specific termination date; however, it typically ends when the paying spouse reaches full retirement age. Open durational alimony is limited in its scope of applicability and is only awarded in cases in which the parties were married for at least 20 years, unless other exceptional circumstances warrant it.
Limited Duration Alimony: This type of alimony is provided during a specified time frame and is often awarded in cases involving marriages that lasted for less than 20 years. Limited duration alimony allows the receiving spouse to maintain a lifestyle similar to the marital standard of living while he or she works toward financial independence. The period of limited duration alimony will not exceed the duration of the marriage unless other exceptional circumstances warrant it.
Rehabilitative alimony: Similar to limited duration alimony but slightly more specific, rehabilitative alimony is used to pay for education or training that is necessary for the non-working spouse to re-enter the workforce. It may also be used to cover living expenses while the receiving spouse is pursuing his or her education. When submitting a request for rehabilitative alimony, the petitioning spouse must provide the court with the steps that he or she plans to take (i.e. training or education), the time period, and the type of employment that he or she will hold during the term of rehabilitation.
Reimbursement alimony: The purpose of reimbursement alimony is to compensate one spouse for contributions that he or she made to the professional training or career advancement of the other spouse. For instance, if one spouse supported the other while he or she pursued a graduate degree or was enrolled in medical or law school, the supporting spouse may be entitled to reimbursement alimony.
Pendente Lite: Also known as temporary alimony, this type of alimony allows the receiving spouse to maintain the marital standard of living during divorce proceedings. You may submit a request for pendente lite alimony upon filing your complaint for divorce or soon after the process begins, and these alimony payments continue until the divorce is finalized. Often, pendente lite alimony is replaced by another type of alimony, per the terms of the marital settlement agreement or final judgment of divorce.
Contact our Little Falls NJ Alimony Lawyers for a Free Consultation
To discuss your case with one of our knowledgeable Passaic County divorce attorneys, contact us at 973-233-4396 or toll-free at 888-877-7985 for a free initial consultation. We offer flexible appointment options and in-person appointments at our centrally-located office in Little Falls, New Jersey.