Unlawful Possession of a Weapon Defense Attorneys Passaic County, NJ
Protecting Our Clients Across Clifton, Wayne, Paterson, Woodland Park, West Milford, Little Falls and Passaic County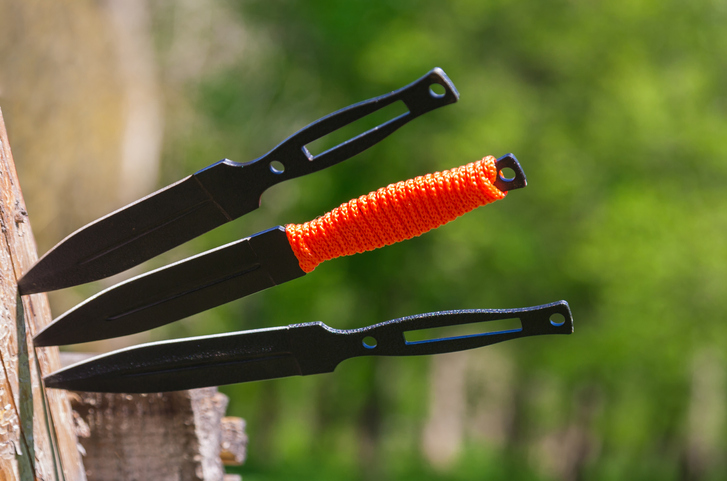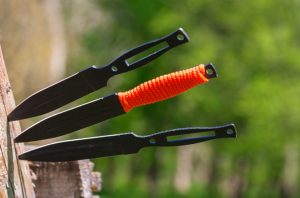 Unlawful possession of a weapon is a broad category in New Jersey. By the legal definition, "weapon" may refer to firearms such as handguns, shotguns, rifles, assault weapons, and even BB guns or airsoft guns. It may also refer to "other weapons" which can refer to any number of items which might be used to harm another person. Weapons charges are serious criminal matters and may be considered second, third, or fourth-degree crimes dependent on the circumstances.
At The Montanari Law Group, our criminal defense attorneys have experience working with clients to seek reduced and dismissed charges for unlawful possession of a weapon in New Jersey towns including Paterson, Woodland Park, Clifton, Wayne, Little Falls, West Milford, and the greater Passaic County area. Lean on our experience to develop a defense strategy that is tailored to your unique circumstances and based on our intimate knowledge of the New Jersey Criminal Court system.
Call our office today for a free and confidential consultation with a member of our legal team regarding your unlawful possession of a weapon charges and how we can best serve your needs.
"Other Weapons" N.J.S.A. 2C39-5: Wayne, NJ Unlawful Weapon Possession Lawyers
There are two primary categories of weapons pursuant to New Jersey Revised Statutes Section 2C:39-5 – Unlawful possession of weapons: firearms and "other weapons". The unlawful possession of firearms including handguns, rifles, shotguns, and assault weapons may lead to second or third-degree criminal charges. For detailed information, click here to read more about other illegal weapons such as shotguns and armor-piercing bullets.
"Other weapons" are defined as "any other weapon under circumstances not manifestly appropriate for such lawful uses as it may have". In plain English, this essentially means that it is illegal to knowingly possess a non-firearm weapon of any kind which can be immediately used to inflict bodily injury or death to another person. Criminal charges involved with possession of a non-firearm weapon are of the fourth degree.
As per N.J.S.A. 2C:39-1 – Definitions, this may include "gravity knives, switchblade knives, daggers, dirks, stilettos, or other dangerous knives, billies, blackjacks, bludgeons, metal knuckles, sandclubs, slingshots, cesti or similar leather bands studded with metal filings or razor blades imbedded in wood; and (4) stun guns; and any weapon or other device which projects, releases, or emits tear gas or any other substance intended to produce temporary physical discomfort or permanent injury through being vaporized or otherwise dispensed in the air."
Clifton, NJ Illegal Possession of a Weapon Attorneys Discuss Fourth Degree Penalties
As established above, unlawful possession of a firearm is considered either a second or third-degree criminal offense with convictions leading to a maximum ten (10) year prison sentence and $150,000 in fines. Possession of non-firearm weapons is a fourth-degree criminal offense with convictions leading to a prison sentence of up to 18 months and maximum fines of $10,000.
Possession of "other weapons" does not fall under the authority of the New Jersey Graves Act and is generally viewed with more leniency. However, it is often the case that unlawful possession of a weapons charges come alongside other charges such as possession of weapons for unlawful purposes. If you are facing multiple weapons charges, it may be possible to serve jail time concurrently (both sentences at the same time) or consecutively (sentences served separately in succession). In this case, it is much better to serve concurrent sentences as it may greatly reduce the time of incarceration.
Building a Defense for Unlawful Possession of a Weapon Charges in Passaic County
If you have been charged with fourth-degree unlawful possession of a weapon in New Jersey, our Little Falls defense lawyers will poke holes in the prosecution's case. Defenses against unlawful weapons possession are often successful and may include showing one of the following to be true:
The weapon either never existed or was not present at the time of the incident
The weapon was not in your possession (in order to be unlawful possession, proximity is not sufficient for a conviction)
The object in question was, in fact, not a weapon
The object in question had a distinct purpose which was never intended to be used as a weapon or to cause bodily harm
The offender was never aware that the object could be used as a weapon
Law enforcement performed an illegal search or violated your personal rights in the process of acquiring evidence
Contact our Little Falls Unlawful Weapon Possession Attorneys Today
Weapons charges in New Jersey can lead to very serious convictions and punitive measures if not handled appropriately. At The Montanari Law Group, our seasoned criminal defense attorneys take pride in protecting the legal freedoms of our clients in New Jersey across towns like Wayne, Clifton, Paterson, Little Falls, West Milford, Woodland Park, and the greater Passaic County region. We use our extensive experience and intimate knowledge of New Jersey weapons laws to seek to have charges dismissed or reduced for our clients.
Contact us online or give us a call through our Little Falls offices at (973) 233-4396 for a free and confidential consultation pertaining to your unlawful possession of a weapon or unlawful possession of a firearm charge and to learn more about how we can best serve you.