Harassment Attorneys Passaic County, NJ
Serving Clients Across Paterson, Clifton, Wayne, West Milford, Little Falls, Woodland Park, and Passaic County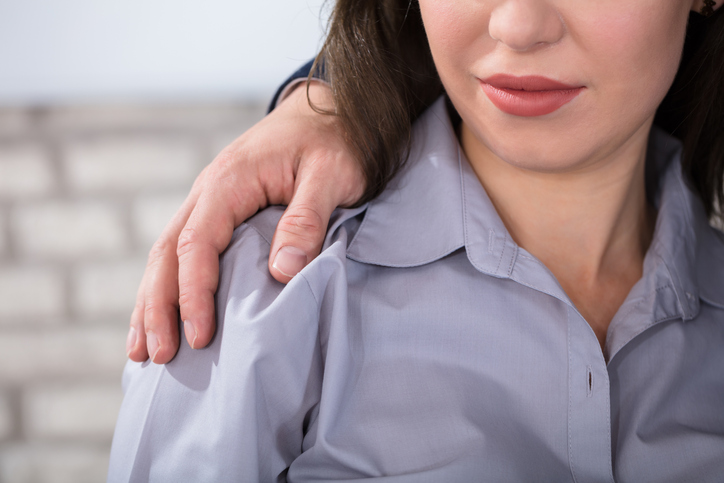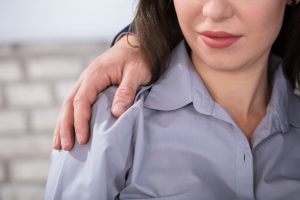 Harassment most commonly takes the form of unsolicited and ongoing communications that are intentionally made to make the recipient feel uncomfortable. Harassment may also be participating in any other behavior which goes to knowingly and intentionally severely annoy or alarm another person.
This broad legal definition of harassment can lead to charges being filed against individuals who did not even realize they were doing anything wrong. No matter what the case, a harassment conviction should be taken seriously as it can lead to jail time, fines, and a stain on your permanent record.
At The Montanari Law Group, our criminal defense attorneys understand that most of our clients charged with harassment were not acting with malicious intent. We take pride in defending the legal rights of our clients charged with harassment and other assault and violent crimes in New Jersey towns including Paterson, Wayne, Woodland Park, Clifton, West Milford, Little Falls, and the greater Passaic County area. Lean on our extensive experience in the New Jersey Municipal Court system to seek to reduce or dismiss your harassment charges.
Call our office today to speak with a member of our criminal defense legal team regarding your harassment case and how we can best serve you in a free and confidential consultation.
Harassment N.J.S.A. 2C:33-4 Wayne, NJ Harassment Lawyers
Stalking and sexual harassment are legally separate from "harassment" in New Jersey as we are defining it here. Pursuant to the New Jersey Revised Statutes Section 2C:33-4, harassment is defined as when an individual does one or more of the following:
Makes, or has other people make on his or her behalf, communications at extremely inconvenient hours, with offensive or crass language, or in any other way communicate in such a way as to cause concern or annoyance. Examples might be phone calls at 3 a.m. or asking a family member or friend to continue to send emails or text messages to the victim after the victim blocked communications from the offender
Acts in a physically threatening manner including striking, kicking, shoving, or other offensive or aggressive touching
Threatens to physically harm another person by striking, kicking, shoving or another other aggressive touching
Acts in such a way to alarm another individual or partakes in repeated actions with the intent of alarming or severely annoying another person
Paterson, NJ Harassment Attorneys Discuss Conviction and Penalties
Harassment charges are generally considered disorderly persons crimes. Individuals convicted of a harassment-related disorderly persons crime are given a maximum 30-day jail sentence and a fine of up to $500. As it is a criminal offense, the conviction will also be marked on the offender's permanent record. In many cases, we may seek to have the charges reduced to a municipal ordinance charge, which entails no jail time, no mark on your record, and a reduced or waived fine.
However, harassment may instead be considered a fourth-degree felony if the offender was "serving a term of imprisonment or was on parole or probation as the result of a conviction of any indictable offense under the laws of this State, any other state or the United States." This conviction would lead to a prison sentence up to 18 months and a maximum fine of $10,000.
West Milford, NJ Criminal Defense Lawyers Defend Against Harassment Charges
Our West Milford harassment defense lawyers understand that harassment laws are meant to protect individuals from extreme annoyances or alarm, but that can be a nebulous distinction. Being insensitive or inconsiderate does not justify a harassment charge. We believe in examining the details of your individual case and determining our plan of action. Some examples below:
In the case of communications, we will strive to show that the texts, phone calls, emails, etc. were not sent with the intention of harassing the plaintiff, but rather as genuine attempts to communicate
We will attempt to demonstrate that foul language in and of itself does not constitute harassment, and it must also be shown that this language was meant to disturb, annoy and/or alarm the victim
Harassment often involves heightened emotions from both parties involved, and we may be able to show that the perception of the events does not match the reality. The burden of proof is still on the prosecution and we will strive to show that the evidence of harassment is insufficient to bring about a conviction
As a brief note: if you have been accused of harassment, it is recommended that you cease contact with that individual immediately if at all possible. If you are in a situation that requires communication such as un-married or divorced co-parents, it may still be possible to communicate through a trusted third party. This is a great way to not only lessen or reduce the evidence which may be used against you but also to demonstrate to a judge that you understand the errors you made in your communications and have taken appropriate corrective measures. If you absolutely must remain in contact, it is recommended to do so in a civil and respectful manner regardless of the situation.
Contact our Little Falls, NJ Harassment Defense Attorneys Today
At The Montanari Law Group, we take all criminal defense cases equally seriously, including harassment. A conviction can leave a permanent mark on your criminal record, lead to jail time, and involve heavy fines. Lean on our experience defending clients across New Jersey, including towns like Wayne, Paterson, Clifton, West Milford, Woodland Park, Little Falls, and Passaic County. We will work with your unique case to determine the best course of action and seek to have your charges reduced or dismissed.
Contact us online or call our Little Falls offices at (973) 233-4396 today for a free and confidential consultation regarding your harassment charges and how we can best serve your individual needs.