Pregnancy and Divorce Lawyers in Little Falls Serving Northern NJ
Read on to learn more about what to consider when you are undergoing a divorce while expecting a child.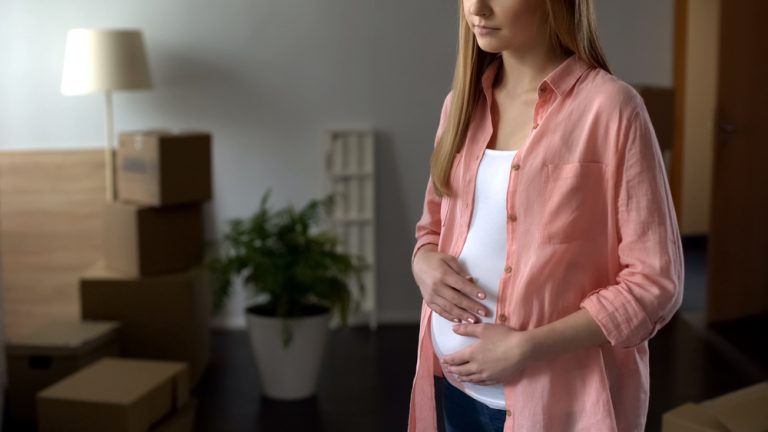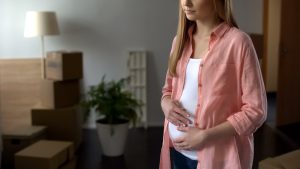 Expecting a child is one of the most miraculous and potentially unnerving times of a couple's life. It is a period of great anticipation and connection and possible stress, as plans for the future meet with the physical, emotional, and financial realities of the present. When a couple is expecting a child and also navigating a marital separation, however, that stress can be amplified exponentially. Careful considerations and preparations must be taken to ensure the long-term welfare of your unborn child as a central part of the divorce process.
Self-Care During Divorce
Divorce is a high-stress experience for all involved. No matter how well the separating spouses get along and how well you manage stress, it can, however, when physically adverse. This polity – and the risks involved – more prevalent when one of the divorcing spouses is pregnant. For this reason, the mother must focus on self-care during the entirety of the divorce proceedings. To do this, having the support of an experienced initial, all child's long-term welfare for mama to focus on herself and the baby while leaving the details to a trusted counsel.
The following self-care practices can help an expecting mother navigate the emotional terrain of divorce while instilling healthy habits and bonding with her child:
Prenatal yoga – opens and strengthens the hips and lower body while increasing circulation throughout the body and calming the mind.
Mindful eating – practicing presence while preparing and tasting meals helps you connect with the food that will nourish you, and it also supports the proper absorption of nutrients for you and your baby.
Epsom salt baths – this stress-relieving practice removes toxins from the body and supports the 'rest and digest' functioning of the parasympathetic nervous system.
Walks in nature – grounding quietly in nature helps move the energy causing anxious thoughts, allowing space for clarity and perspective.
Rest – getting proper rest at this time is essential, both for you and baby; during times of high stress and uncertainty such as a divorce, giving the body additional time to recuperate and process stress hormones like cortisol (even more time than is already required to support the healthy development of your child) is key to having the energy needed to meet the challenges ahead.
Legal Considerations When Divorcing While Pregnant
Once the mama-to-be's socioemotional and physical wellness is established as the priority during this high-stress time, a separating couple must consider certain legal considerations regarding the physical and financial well-being of the child and mother.
Spousal Support – Because the mother will need to take time off from work if currently employed, or will not be expected to find work after the child is born immediately, the partner can be expected to pay alimony, or spousal support, temporarily. While spousal support payments are not permanent fixtures in a divorce settlement, a mother with a child on the way will certainly expect to receive support until she can re-enter the workforce. The determination of alimony payments and their timeline can be worked out with the support of the separating couple's divorce attorneys; however, if the exes cannot agree on how long those payments will continue, the court will need to step in.
Child Custody and Child Support – In New Jersey as everywhere, the child's best interests are the central focus for any divorce negotiations. When it comes to child custody and support for an infant, generally, the mother has sole custody during the first many months of the child's life, for breastfeeding and bonding to occur. The couple will need to layout a visitation schedule for the non-custodial parent to allow bonding time. Because the first months and years of a child's life are unique and important, separating spouses will need to layout custody considerations for the first year of life and foreseen changes following. Specifics can be outlined in the parenting time agreement. A skilled divorce attorney can help with this imperative aspect of the divorce proceedings.
Health Insurance – In the case of a regular divorce, joint health insurance policies are generally separated. However, when a spouse is still pregnant at the time of divorce and depends on her partner's health insurance, the court may require that the other spouse keep her on their health insurance plan. This ensures that essential services such as prenatal care are covered for mama and the baby.
Contact a Little Falls Divorce Attorney Today
At The Montanari Law Group, our attorneys are experienced in supporting our clients across New Jersey, including towns like  Little Falls, Wayne, Clifton, Woodland Park, West Milford, and the greater Passaic County area in all divorce cases, including those that involve an unborn child.
Our unique approach focuses on expertly handling the details, so our clients can focus on their physical and emotional welfare during this transformational time in life.
To schedule a confidential consultation with an experienced attorney regarding your case. Contact us online or at our Little Falls at (973) 233- today for a free and confidential consultation to discuss your individual needs and concerns.