At The Montanari Law Group, we have a strong, smart approach to legal problems, and a personal, dedicated approach to our clients. We believe everyone has the right to effective representation for a variety of legal issues relating to family law, criminal defense, personal injury, and employment law.
By their very nature, legal matters are challenging. When faced with a legal issue, you can feel as though you are embarking upon a long and arduous journey, engaged in an uphill battle, climbing a mountain with no end in sight. The consequences of a negative outcome loom large and the risk of failure is overwhelming. Fortunately, you do not need to navigate through this process alone. With a seasoned and aggressive legal advocate on your side, you can avoid the intimidation of the legal process, avert the fear of taking the wrong turn, and emerge in a better position than when you began, poised to tackle your next challenge.
At The Montanari Law Group, our talented team of attorneys has the resources, dedication, and innate skill to act on your behalf in a wide range of legal matters. Dealing with a divorce? We will evaluate the situation and work to help you achieve your desired outcome. Facing a criminal charge? We will fight for your rights and ensure that you receive a vigorous defense. Severely injured in an accident? We will work tirelessly to obtain the compensation that you deserve. With experience that spans the spectrum of practice areas and the ability to attack your case from all relevant angles, we take a holistic approach to legal matters, investigating and resolving issues one facet at a time.
From the moment we become involved with your case, we establish an open dialogue with you to learn as much as possible about your specific circumstances, your goals and priorities, and your critical concerns. We then identify any and all forms of evidence, corroborating witness statements, and expert reports that may contribute to your most compelling case.
Whether you are facing a child custody battle, a contentious divorce, a complex division of assets process, or a restraining order trial, our family lawyers will stop at nothing to ensure that your interests are protected. Perhaps you have been charged with a crime, a juvenile offense, or DWI; our criminal defense attorneys have over 10 years of experience fighting in the trenches of the criminal justice system. As a small firm with an individualized approach to clients, each of our attorneys is hand-selected to best serve your legal needs. Contact our offices today for additional information and a cost-free consultation with the attorney best equipped to handle your matter.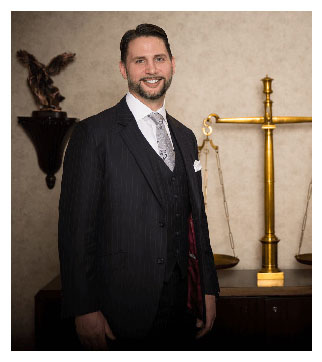 At The Montanari Law Group, we have established a reputation for excellence through an enduring commitment to protecting or clients' rights and a promise to provide the most tenacious representation for matters ranging from divorce and family law to criminal defense, employment law, and personal injury litigation. Each of our renowned attorneys has 10 or more years of experience practicing law and during the course of their careers, have earned recognition among their peers and countless victories on behalf of their clients.
Our partner, Michael Montanari, has received the honor of being included in the Super Lawyers and/or Super Lawyers Rising Stars list(s) published by Thomson Reuters. He has also been featured in numerous prominent publications and media outlets, including in The New York Times, The Huffington Post, The International Business Times, The Trentonian, NJ.com, NorthJersey.com, and on CNN, CBS News, ABC News, Bravo TV, Extra TV, and Fox News.
NJ SUPREME COURT FINDS LACK OF TERRITORIAL JURISDICTION TO PROSECUTE DEFENDANTS IN A NEW YORK DRUG-INDUCED DEATH

In a unique criminal case, the NJ Supreme Court ruled that Anthony Potts, Shameik Byrd, and Noel Ferguson, should not have been charged in 2016 under New Jersey Statutes 2C:35-9, the state´s "strict liability" law that holds sellers accountable for drug-induced deaths, because the victim, Kean Cabral, died at his home in New York.

READ MORE

Safeguard Your Medical Practice from Divorce Ramifications

After Investing Significant Effort into Building a Medical Practice in New Jersey, Doctors May Face Unwanted Financial Disruptions in the Wake of Divorce Years of medical school, post-graduate studies, residency, specialization, and the Medical Boards lead doctors to a profession they spent years preparing for.  Building a private practice can take years.  It takes a […]

READ MORE

Navigating Broken Promises in Co-Parenting

A Broken Promise, a Betrayal of Trust: How to Navigate Your Ex's Breaking Promises to Your Children Many couples collaborate while settling their divorce to shorten the process and benefit the children.  It is always good if the split can be made with minimal arguing and negativity.  The attitudes displayed by the parents can greatly […]

READ MORE
REQUEST YOUR
FREE CONSULTATION
T
o speak with one of our highly knowledgeable attorneys, contact us today at
(973)-233-4396
or toll-free at
(888)-877-7985
. You can also complete the form below to begin your conversation. We are a personalized, boutique-style law firm that offers free initial consultations and flexible appointment options.