Child Custody and Domestic Violence Attorneys Passaic County, NJ
Serving Clients Across Woodland Park, Paterson, Clifton, Wayne, Little Falls, West Milford, and Passaic County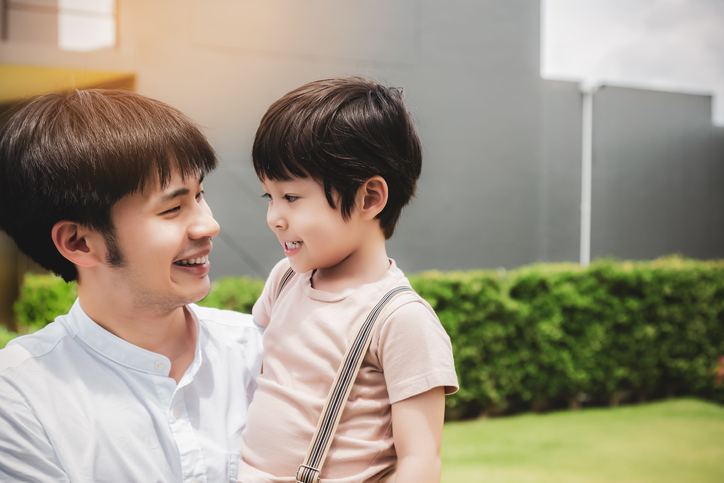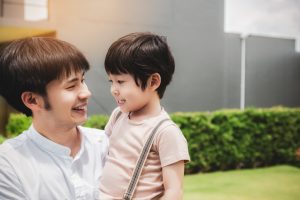 Child custody negotiations can be some of the most highly contested in divorce or other non-marital family law proceedings. When the future of our children is at stake, the stress put on parents can be enormous. When a history of domestic violence is also involved, an already difficult situation becomes even harder.
If you or a member of your family has been the victim of domestic abuse, that may factor into decisions regarding the custody of your children in New Jersey. Similarly, if you have been accused of domestic violence that may play a role in the terms of your child custody agreement. In either situation, knowing your legal rights is critical in reaching a fair and successful child custody agreement.
At The Montanari Law Group, our family law attorneys have experience with complex child custody battles involving domestic violence. We take pride in serving clients from our local New Jersey communities including Clifton, Wayne, Paterson, Woodland Park, West Milford, Little Falls, and the greater Passaic County region. Allow our experience and knowledge of the New Jersey Family Court System to help you and your family with their child custody needs.
Call our office today for a free and confidential consultation with a member of our family law legal team regarding your domestic violence and child custody needs and concerns.
Clifton, NJ Final Restraining Order Lawyers
When domestic violence occurs in New Jersey family homes, victims may file for both temporary and final restraining orders. Temporary restraining orders are often granted with little or no evidence with the intention of providing immediate protection for the victims. As a consequence, temporary restraining orders are not heavily considered for child custody issues.
However, final restraining orders will require a court hearing where a judge will determine whether the evidence at hand is sufficient to grant a Final Restraining Order (FRO). An issued FRO will often carry stipulations against the domestic violence offender including limited or prohibited contact between the offender and the victims, meaning things like a divorce's child custody agreement or any kind of post-divorce child custody modification matter can be seriously impacted by the existence of a FRO.
The Impact of Domestic Violence on Child Custody and Parenting Time in Passaic County, NJ
If a parent has been found guilty of domestic violence through the FRO process, that is an official judgment which will be heavily considered within any child custody hearing. It is possible that due to the nature of this previous domestic abuse, the offender may have their parenting time and child custody reduced, and in more extreme cases even denied entirely.
When ruling on any kind of child custody or parenting time matter involving a question of domestic violence, Passaic County family courts may take the following factors into account:
Is there an existing Final Restraining Order?
How many times, and for what duration, did the domestic violence take place?
Were the violent acts committed against the parents, children, both, or other family members?
Law enforcement and other witness testimony
Does the abusive parent have a criminal record or other accusations of violence?
Whether or not the court believes the domestic violence offender continues to present a threat to the children and other family members
Child custody hearings involving domestic violence are highly complex legal and personal matters. Judges may attempt to keep the custody rights of both parents with additional guidelines such as parenting classes, domestic violence therapy, or anger management therapy. However, they do also have the right to deny parenting time and child custody outright based on a history of domestic violence if they believe it is in the children's best interests to do so.
If you are facing any kind of child custody or parenting time decision involving incidents of domestic violence, rely on our Passaic County child custody attorneys to protect your legal rights.
Paterson, NJ Child Custody Lawyers and False Accusations of Domestic Violence
In the situation where a parent falsely accused another parent of domestic violence, that may also carry weight when determining child custody and parenting time. False accusations of such a serious magnitude are a form of parental alienation. This means that not only will the accused parent be affected by these harmful lies, but the child may also be unduly influenced into having negative feelings towards the innocent parent.
Family Court judges will consider false accusations of any kind as a serious stain upon the accusing parent's character and judgment. Ultimately, child custody hearings are meant to provide for the best interests of the children. If a parent is dishonest and/or vindictive enough to take such drastic measures, he or she may not be a mentally fit parent. Depending on the nature of the accusations and other relevant factors, the parent who falsely accused another parent of domestic abuse may have their child custody rights limited or even denied.
Contact our Woodland Park Child Custody and Parenting Time Attorneys Today
The family law attorneys of The Montanari Law Group understand those child custody proceedings involving a history of domestic violence in any manner can be exceedingly complex. Lean on the experience we have built through assisting clients in New Jersey towns including Clifton, Wayne, Paterson, Woodland Park, Little Falls, West Milford, and all of Passaic County. Do not let legal grey areas prevent you from seeking the full child custody rights to which you are entitled.
Contact us online or through our Little Falls offices by calling (973) 233-4396 to speak with a member of our legal team in a free and confidential consultation. We will be waiting to learn more about your child custody issues including domestic violence and to discuss what we can do to best serve your needs.