Drug Paraphernalia Possession Attorneys Passaic County, NJ
Serving Clients Across Clifton, Wayne, Paterson, Woodland Park, West Milford, Little Falls, and Passaic County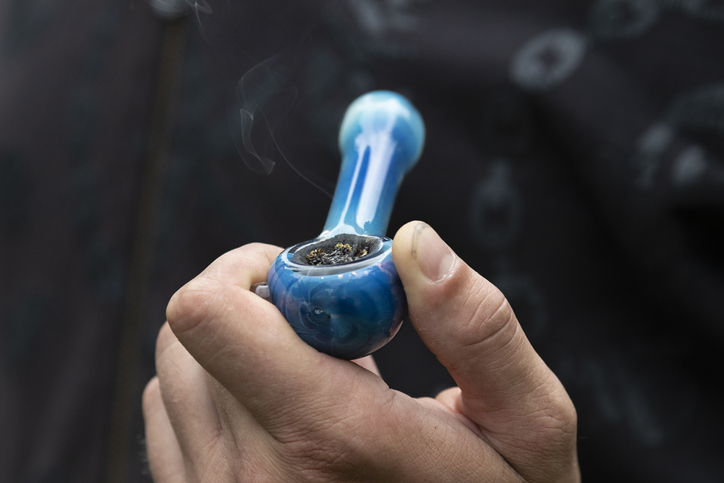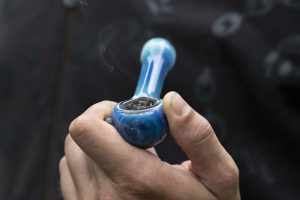 Drug paraphernalia is a term which can be used to describe any equipment or products which may be used or intended for use in cultivating, growing, preparing, testing, storing, concealing, injecting, inhaling, or otherwise introducing into a human body a controlled, dangerous substance or toxic chemical.
Simply put, if an object or apparatus is has anything to do with a controlled substance or drug, it may be considered drug paraphernalia. Possession of drug paraphernalia and other drug-related crimes are criminal offenses in New Jersey and can lead to fines and/or jail time.
At The Montanari Law Group, our criminal defense attorneys have extensive experience protecting our clients' legal rights in the Municipal Court system of New Jersey. We take pride in understanding controlled substance law and work with each unique case in order to try and achieve the best outcome for our clients across New Jersey, including Paterson, Wayne, Clifton, West Milford, Woodland Park, Little Falls, and the greater Passaic County area. If you or a loved one has been charged with drug paraphernalia possession, drug possession, or possession with intent to distribute, lean on our experience to help you fight these charges.
Call our office today for a free and confidential consultation regarding your possession of paraphernalia or other drugs related charges and how we can best serve your individual needs.
What Can be Considered "Drug Paraphernalia" in New Jersey?
Given the broad legal definition of the term "drug paraphernalia" in New Jersey, here are some examples from the U.S. Department of Justice which illustrate the different types of apparatuses which may be considered illegal. According to the DoJ, the following are all considered illegal by way of being drug paraphernalia.
Pipes (metal, wooden, acrylic, glass, stone, plastic, ceramic)
Water pipes
Roach clips
Miniature spoons
Chillums
Bongs
Rolling Papers
Cocaine freebase kits
Penalties for Drug Paraphernalia Possession N.J.S.A. 2C:36-2 Clifton, NJ Drug Paraphernalia Possession Attorneys
Pursuant to New Jersey Revised Statutes Section 2C:36-2: "It shall be unlawful for any person to use, or to possess with intent to use, drug paraphernalia to plant, propagate, cultivate, grow, harvest, manufacture, compound, convert, produce, process, prepare, test, analyze, pack, repack, store, contain, conceal, ingest, inhale, or otherwise introduce into the human body a controlled dangerous substance, controlled substance analog or toxic chemical in violation of the provisions of chapter 35 of this title. Any person who violates this section is guilty of a disorderly persons offense."
Such disorderly persons offenses are handled by the Municipal Court system. Disorderly persons convictions can result in a maximum of a $1,000 fine and up to six (6) months of jail time. It is also common for a six (6) month suspension of the offender's driver's license to be enforced. You and your Clifton defense lawyer may appeal the license suspension under a hardship application if convicted.
Judges are often lenient on first-time drug offenders when possible, and you may be eligible for the New Jersey state "conditional discharge" program, which is intended as a preventative measure for future drug-related crimes. Generally, this entails a probation period where the offender will be supervised for a period of one (1) to three (3) years. Upon the conclusion of the probation period, charges are dropped and the drug paraphernalia offense will no longer be on the offender's permanent record.
Paterson, NJ Drug Possession Lawyers Defend Clients
Our Paterson drug paraphernalia possession lawyers will work with the discovery package of your case to see if there are any weaknesses in the state's claim that you were breaking New Jersey laws. There are several ways in which we may approach your case:
Some items which may be considered drug paraphernalia by the state also have other uses. For example, rolling papers can be used to roll tobacco cigarettes, which is a legal activity. Showing that the alleged drug paraphernalia was, in fact, being used with a non-controlled substance may win your case
Proving that the police gathered evidence in your case illegally may lead to the case being thrown out based on infringement of your constitutional rights
You may have the legal right to use marijuana for medical purposes
Contact our Woodland Park Drug Paraphernalia Lawyers for a Free Consultation
At The Montanari Law Group, our criminal defense attorneys help clients across New Jersey, including towns like Clifton, Paterson, Wayne, Little Falls, Woodland Park, West Milford, and the greater Passaic County area protect their legal rights when they have been charged with possession of drug paraphernalia. By examining the evidence found against you, how it was obtained, and the governing laws which may or may not have been violated, we will use our extensive experience in the Passaic County Municipal Court system to attempt to reduce or dismiss the charges leveled against you.
Contact us online or call our Little Falls offices at (973) 233-4396 for a free and confidential consultation concerning your drug paraphernalia charge and how we can best serve you.