Passaic County NJ Prenuptial Agreement Attorneys
Family Lawyers in Little Falls, New Jersey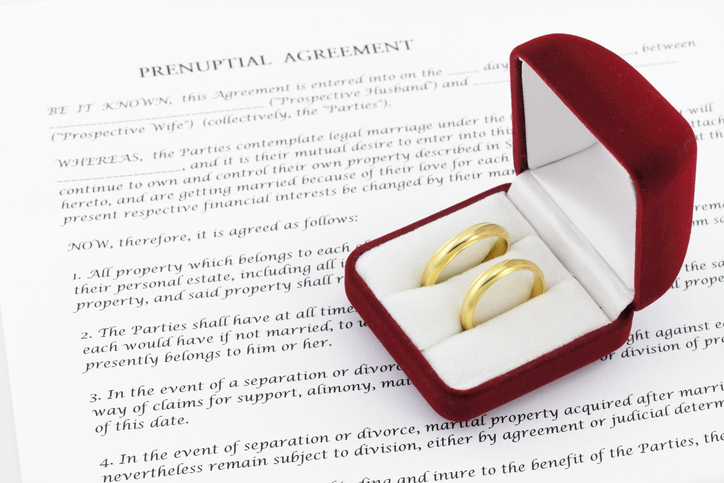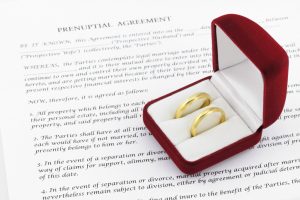 When you choose a person to marry, you are deciding on a person with whom to share the greatest moments, to weather the worst of times, perhaps to have children–in essence, you choose a life partner. The significance of this decision cannot be underestimated or under-emphasized. For the vast majority of people, they enter into marriage thinking that divorce is a virtual impossibility, that it happens to some couples but will never happen to them. Unfortunately, life can surprise us. Circumstances evolve, and people change. Spouses grow apart, priorities differ, and eventually, divorce may become the only viable option. When divorce does occur, the process can be long and challenging, particularly when the couple disagrees over how to handle specific issues. A prenuptial agreement can serve as an invaluable tool for avoiding lengthy and expensive divorce proceedings if this becomes an unwelcome reality. By discussing critical issues before entering into the marriage, you and your potential spouse can come to some agreements about your future life together, and arrive at some conclusions about how to address finances, children, and other important decisions should you choose to dissolve the marriage at any point.
The highly experienced New Jersey family lawyers at The Montanari Law Group regularly assist clients in Passaic and Essex counties with prenuptial agreements and other family law matters. With offices in Little Falls, we are honored to serve as trusted legal resources for surrounding communities. If you have questions regarding a prenuptial agreement or another family law matter, contact us today at 973-233-4396 for a free consultation.
Prenuptial Agreement Lawyers in Little Falls NJ
A prenuptial agreement can be extremely useful when you are facing a divorce, but it can also facilitate a discussion about important issues before you are married. A prenuptial agreement allows you to accomplish two things: one is to maintain the property that you entered the marriage with should you choose to divorce, and two, is to determine how issues will be resolved in the future if the marriage ends. These agreements can address a myriad of issues, ranging from finances to family. Some of the most commonly included components of prenuptial agreements include:
How to Make Sure that Your Prenuptial Agreement is Valid
According to New Jersey's Uniform Premarital Agreement Act (UPAA), a prenuptial agreement must meet the following criteria to be considered valid:
The agreement must be in writing
Both parties must have their own attorneys
Both parties must provide a statement of assets
Both parties must enter into the agreement voluntarily
Both parties must have sufficient time to consider the terms of the prenuptial agreement before signing it
What Your Prenuptial Agreement Contains
Under the Uniform Premarital Agreement Act (UPAA), your prenuptial agreement can address the following:
The rights and obligations of each of the parties in any of the property of either or both of them whenever and wherever acquired or located;
The right to buy, sell, use, transfer, exchange, abandon, lease, consume, expend, assign, create security in, mortgage, encumber, dispose of, or otherwise manage and control property;
The disposition of property upon separation, marital dissolution, death or the occurrence or nonoccurrence of any other event;
The modification or elimination of spousal support;
The making of a will, trust, or other arrangements to carry out the provisions of the agreement;
The ownership rights in and disposition of the death benefit from a life insurance policy;
The choice of law governing the construction of the agreement; and
Any other matter, including their personal rights and obligations, not in violation of public policy.
Contact a Wayne NJ Premarital Agreement Lawyer for Answers
If you are considering a prenuptial agreement, it is crucial to understand your rights and your options. Contact our law offices in Passaic County at 973-233-4396 to speak with an experienced NJ family lawyer. One of our attorneys will be happy to answer all of your questions and provide you with a cost-free consultation.