Third Offense DWI/DUI Attorneys Passaic County, NJ
Protecting Clients' Rights Across Wayne, Clifton, Paterson, West Milford, Little Falls, Woodland Park, and Passaic County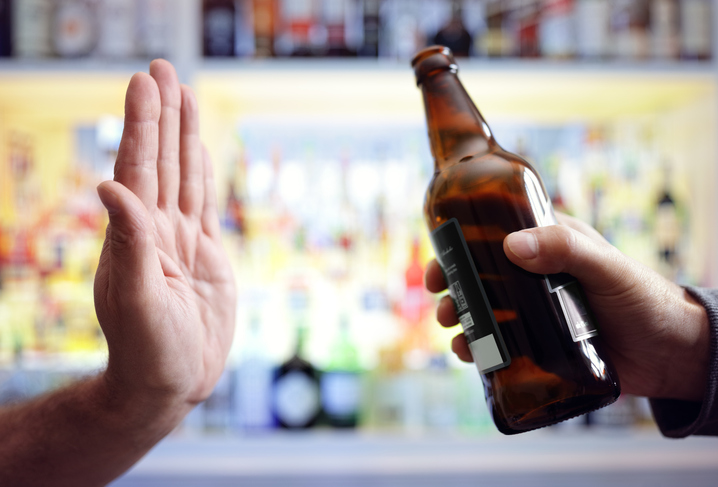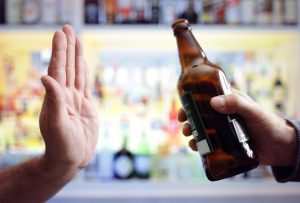 Driving While Intoxicated (DWI) in New Jersey may not be a criminal charge, but it is still carrying heavy penalties upon conviction. If you have already been convicted of a first offense DUI/DWI and a second offense DUI/DWI, the penalties for a third or subsequent DWI convictions can be severe including mandatory jail time. It is more important than ever to secure the services of an experienced team of DWI defense attorneys to ensure your legal rights are being protected.
At The Montanari Law Group, our DWI/DUI defense attorneys are here to work on your behalf. We have extensive experience working with clients charged with driving under the influence across New Jersey, including Paterson, Clifton, Little Falls, Wayne, Woodland Park, West Milford, and the greater Passaic County region. Allow us to work with you on a personal level to learn the details of your case and build a strong defense which may lead to reduced or even dismissed charges for your third offense DWI/DUI.
Call our office for a free and confidential consultation with one of our DWI defense lawyers to discuss your unique case and how we can best serve you today.
Penalties for Third Offense DWI: N.J.S.A. 39:4-50, Clifton, NJ DWI Defense Lawyers
Third offense Driving While Intoxicated charges are likely to receive little leniency from New Jersey judges. Additionally, many of the penalties are mandatory upon conviction. It is worth noting that in order for a DWI charge to be considered a "third offense" the second offense must have been within the past ten (10) years. If the second offense was more than ten (10) years in the past, the current offense will be considered a second offense in terms of sentencing.
Pursuant to the New Jersey Revised Statutes Section 39:4-50 – Driving While Intoxicated, the punitive measures taken against individuals convicted of a third or subsequent DWI offense in New Jersey are:
Mandatory fines up to $1,000
Mandatory minimum jail sentence of three (3) months with the possibility of serving up to six (6) months
Mandatory suspension/loss of driver's license for eight (8) years
Mandatory Ignition Interlock Device to be installed on the motor vehicle while license suspension and 2 years to 4 years after the license is restored.   These devices require a driver to take a sobriety test before starting the ignition of a motor vehicle
Permanent mark on criminal record
Classes at the Intoxicated Driver Resource Center, the duration and nature of which is dependent on the judge's sentencing
Paterson, NJ Driving While Intoxicated Attorneys Identify Additional Financial Penalties for Third Offense DUI/DWI
To cover the costs of the classes and resources which may be required based on your sentence, there are additional surcharges and fees incurred by third-time DWI offenders. If an offender fails to make these DWI related payments, they may be subject to indefinite driver's license suspension and/or additional measures such as property liens, wage garnishment, or other ways of seizing payments. Here are a few such fees and surcharges:
Motor Vehicle Commission (MVC) surcharge of $1,500 per year for three (3) years
Intoxicated Driver Resource Center surcharge of $321 plus $100 attendance fee to be paid to MVC
License Restoration fee of $100
Violent Crimes Compensation Board fee of $50 for victim compensation
Safe Neighborhood Fund fee of $75
Alcohol Education & Rehabilitation Fund fee of $100
Wayne Third Offense DWI/DUI Lawyers Discuss Possible Defenses
When facing DWI charges, there are many ways of going about poking holes in the prosecution's case. Our experienced Wayne DWI defense lawyers will work with the evidence presented in your case, speak to you about any additional details, and lean on our extensive experience to develop a game plan which may lead to reduced or dismissed charges.
Successful tactics may include challenging probable cause which led to the vehicle being pulled over, disputing the results of the chemical test based on improper or illegal administration, showing that you or your loved one were not given the required 20 minute observation time before administering the test, gathering the corroborating testimony of witnesses, and many more.
As you can see, there are multiple angles by which our defense attorneys can attempt to show that your arrest was either unlawful or unwarranted or that the proof of your inebriation may be inadmissible. By showing even one of these pieces of evidence is not legally valid, we may be able to successfully have your charges reduced or dismissed.
Contact our Little Falls DWI/DUI Defense Attorneys Today
At The Montanari Law Group, we treat our clients with the respect and compassion we would hope to receive when facing serious DWI/DUI charges. We take pride in defending the legal rights of our clients in New Jersey, across towns like Paterson, Woodland Park, Clifton, Wayne, Little Falls, West Milford, and the greater Passaic County region. Lean on our experience and knowledge to seek reduced and even dismissed charges for your third offense DWI case. You do not need to fight this legal battle alone.
For a free and confidential consultation, contact us online or speak to a member of our DWI defense legal team today by calling our Little Falls offices at (973) 233-4396. We will be standing by to discuss the details of your individual Driving While Intoxicated (DWI) charges and how we can best serve your needs.