Passaic County NJ Workers' Compensation Attorneys
Lawyers Fighting for Injured Workers across New Jersey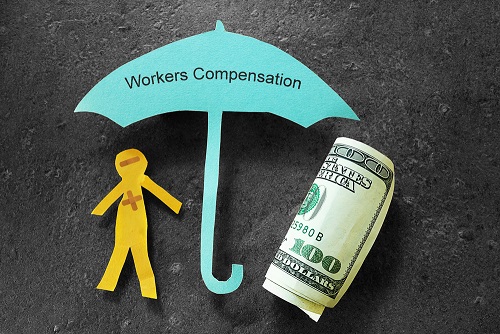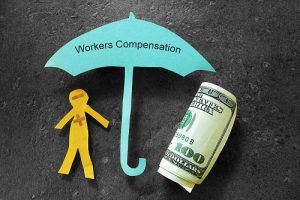 Workers' compensation is a complex and often highly contested area of the law. When you have served your employers' interests dutifully and loyally for years, you may expect them to provide the support you deserve if you suffer an injury or disease on the job. Unfortunately, the majority of cases don't proceed that way. The saddest reality of workers' compensation is that too many injured workers wait too long to retain their own independent legal counsel. This concedes too many significant tactical advantages to their employers and, more importantly, to their employer's insurance companies. Perhaps you do not expect your employer and its insurance company to seek legal advantages against your claim. We don't blame you, but we ask that you take nothing you deserve for granted. Take nothing you need to know for granted, especially from your employer's insurance company. They are in business to save their money. We are in business to make them pay what they owe you.
At The Montanari Law Group, our renowned workers' compensation and employment lawyers have obtained compensation for countless workers in Passaic County and throughout New Jersey. At our firm, we understand the powerful sway that employers and insurance companies attempt to use to exert control over employees. Our attorneys are committed to fighting for you with equal force, as we bring all of our knowledge, experience, and resources to the negotiating table or the courtroom. To discuss your potential workers' compensation claim with one of our talented attorneys, submit a form from our contact page or call us immediately at 973-233-4396. Your consultation is free.
Workers' Compensation Attorneys in Wayne NJ
Workers' compensation cases are regulated by complex rules and tricky schedules that can be completely overwhelming when you are traumatized by the pain of a life-altering injury. With insurance companies, regulatory requirements, forms, deadlines, and so many nuances that can leave your head spinning, a workers' compensation attorney can sort through the bureaucratic obstacles to obtain the compensation you deserve.
There are a vast array of injuries and occupational diseases that may prompt a workers' compensation claim. Some of the most common cases that we handle are explained in more detail below.
Traumatic Accidents
Traumatic accidents can involve any unanticipated incident or event that results in injury while operating in a work capacity. These accidents often occur on construction sites, where workers are at risk of falls from roofs, scaffolds, and other great heights; electrocution; being caught in between two objects, or being struck by an object. Other traumatic accidents can occur among welders, plumbers, electricians, transportation workers, carpenters, police officers, firefighters, and emergency medical technicians. When traumatic accidents occur, your life is inevitably and catastrophically altered. A workers' compensation attorney can fight to obtain the benefits you deserve while you focus on your recovery.
Occupational Diseases
According to the World Health Organization, an "occupational disease" is any disease contracted primarily as a result of an exposure to risk factors arising from work activity. This may involve exposure to a chemical agent such as pesticide; a physical agent such as extreme heat or radiation; or a biological agent such as anthrax, tetanus, or hepatitis. The occupational diseases that may result range from chronic obstructive pulmonary disorder to cancer and even post-traumatic stress. The International Labour Conference delineates occupational diseases into a variety of categories, including:
Diseases caused by chemical agents
Diseases caused by physical agents
Biological agents and infectious or parasitic diseases
Respiratory diseases
Skin diseases
Musculoskeletal disorders
Mental and behavioral disorders
Occupational cancer; and
Other diseases
Repetitive Stress Injuries
Repetitive stress injuries, also referred to as repetitive motion injuries, cumulative trauma disorder, and occupational overuse syndrome, accumulate over time when your body is subjected to a continual motion. Workers who suffer repetitive stress injuries often have jobs that involve typing, lifting, bending, or a specific function in factory production. Through overuse and repetitive movement, they may develop numbness, swelling, pain, tingling, stiffness, limited range of motion, and other physical symptoms that impair their ability to perform their work and to conduct the activities of their daily life. Some of the medical diagnoses often associated with repetitive stress injuries include tendonitis, carpal tunnel syndrome, back pain, neck pain, bursitis, thoracic outlet syndrome and trigger finger or thumb. If you have developed a repetitive stress injury as a result of your employment, you may be entitled to workers' compensation.
Contact our Clifton NJ Workers' Compensation Lawyers for a Free Consultation
If you have suffered a workplace illness or injury, contact our New Jersey workers' compensation lawyers to discuss your potential claim. You can start the conversation by submitting an online contact form or contacting our Passaic County offices at  973.233.4396. One of our attorneys will answer all of your questions and our initial consultations are always provided free of charge.