Distracted Driving Accident Lawyers Passaic County and Northern NJ
Serving Injured Clients in Wayne, Clifton, Paterson, Little Falls, Woodland Park, and across Northern NJ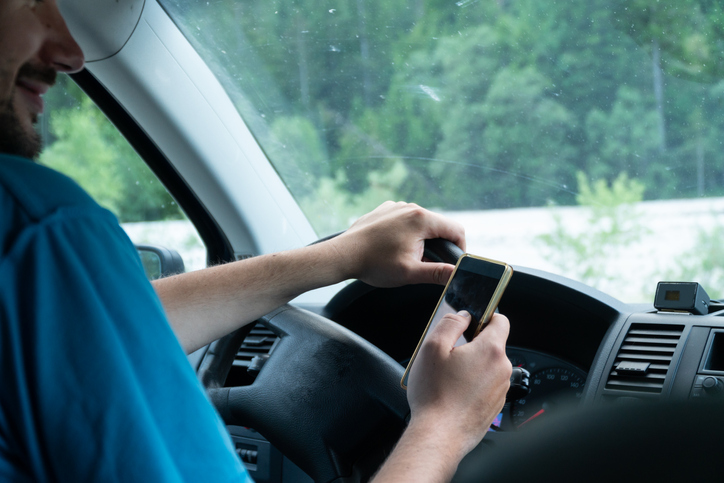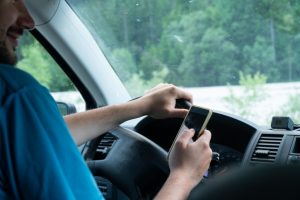 Distracted driving is one of the leading causes of crashes in the United States.  As per the National Highway Traffic Safety Administration (NHTSA), there were 3166 unnecessary deaths in 2017 caused by distracted driving.  The State of New Jersey hopes to prevent and deter people from driving while distracted and has therefore allotted $1 million out of 2.4 million in federal grant money to pay overtime to police departments in the enforcement of distracted driving and cell phone laws.  Distracted driving comes in many forms, but for the purposes of this article, we will discuss the three most common types of distracted driving and the impact it has upon your claim for personal injury.
What is distracted driving?
Before discussing the different types of distracted driving, it is important to understand what is meant by the term.  NHTSA defines distracted driving as "any activity that diverts attention from driving."  Almost any activity can be considered a distraction if it causes the driver to turn their attention and focus away from the roadway.  In most cases, distracted driving takes the form of mental, physical, or visual distractions.
3 Causes of Distracted Driving Accidents
Whether you have a long commute to work or a short trip to the store, anything can serve to distract you.
Cognitive distractions
Often, people who drive are focused on other thoughts, known as cognitive distractions.  Unfortunately, in today's fast-paced world, people do not have the luxury of focusing on one thing at a time.  When you drive, you should be focused on the roadway, but this is not always the case.  You may be thinking about work, your children, or an argument you just had which causes you to zone out and not focus on the roadway.  Something as simple as not paying attention can cause an accident.  While mental distractions account for a portion of all injuries, not all distractions are based on our thoughts. Some may be caused by something we see.
Visual Distractions
Visual distractions are everywhere, with the potential to divert your attention from the roadway.  For example, billboards require you to look, read, and drive simultaneously.  In doing so, you may not be paying attention to the roadway which may lead to a crash.  "Rubbernecking" is yet another visual distraction that commonly results in rear-end collisions.  In these cases, drivers may be looking at an accident across the road and are not paying attention to the car in front of them.
Physical distractions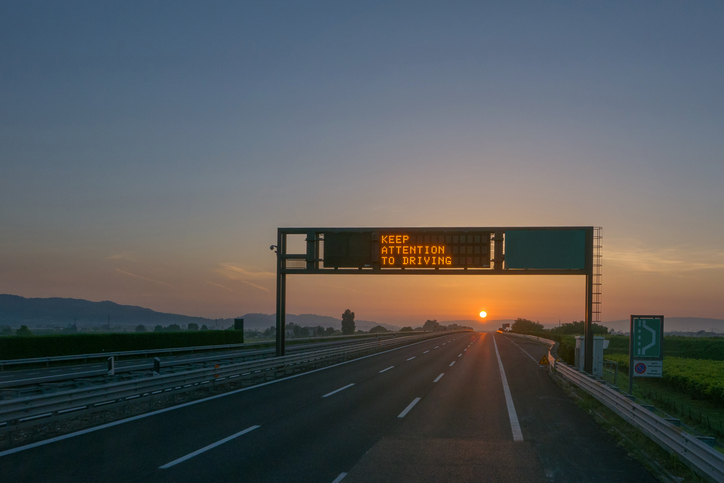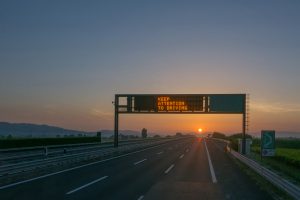 An increasing number of accidents are caused by physical distractions. These distractions take the driver's eyes off the road and hands-off wheel.  Cell phones are to blame for many physical distraction-related accidents.  According to NHTSA, texting and driving cause a driver to lose mental and physical focus for a minimum of five seconds.  Those five seconds can be fatal to another innocent person on the roadway.  Because of the unnecessary deaths and accidents caused by such distractions, states like New Jersey have banned cell phone use in the car unless it is "hands-free." Just as New Jersey recognizes the severe consequences of using cell phones and driving, insurance companies consider such unlawful activity in finding fault.
Insurance Companies and Injury Claims for Distracted Driving in NJ
If you were injured due to a car accident, you may be entitled to financial compensation.  The person that hit you may be responsible for your losses if it can be shown that the accident was the result of their negligence, carelessness, or reckless behavior.  Having an attorney who can gather proof in your case is extremely important. In the example of a cell phone, our attorneys would subpoena cell phone records, accident reports, and tickets issued by the responding police officers to establish that the person was using their phone at the time of the accident.  Eye-witness reports of erratic driving, or visual accounts of seeing the person on the phone, may also be used when seeking recovery.
Contact a Personal Injury Attorney Today to get Fair Compensation
There are countless ways of proving fault and our experienced attorneys will uncover all available proofs based on the circumstances in your accident. If you or a loved or have been injured as a direct result of distraction-related negligence, please contact us online, or through either our Morristown office or our Little Falls office at (973) 233-4396.