Lewdness Defense Attorneys Passaic County, NJ
Serving Clients Across Clifton, Wayne, Paterson, Little Falls, West Milford, Woodland Park and Passaic County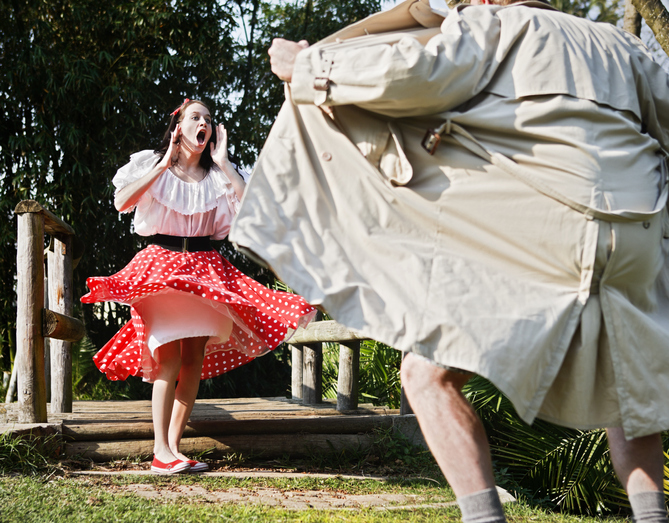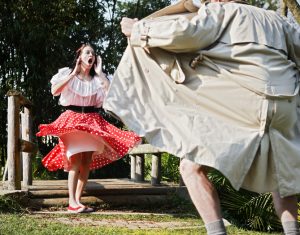 Lewdness is a sex crime involving a public display of indecency. The word "lewd" means indecent or obscene, with the intent of inciting lust or sexual arousal. Legally speaking, lewdness is any act that is sexual in nature and may intentionally offend or alarm a non-consenting audience. Lewdness can carry up to fourth-degree felony charges in New Jersey, leading to prison time and even becoming a registered sex offender in some cases.
At The Montanari Law Group, our criminal defense attorneys understand that lewdness is a complicated matter and can stem from a broad spectrum of behavior. Our attorneys have extensive experience protecting the legal rights and freedoms of our clients who have been charged with lewdness or other sex crimes in New Jersey, including towns like Paterson, Wayne, Clifton, Little Falls, Woodland Park, West Milford and the greater Passaic County region. Lean on our experience and knowledge of New Jersey Criminal Law to seek reduced or even dismissed charges in your lewdness case.
Call our office today to speak with one of our lewdness defense attorneys in a free and confidential consultation regarding your specific case and what we can do to best serve you.
Lewdness N.J.S.A. 2C:14-4: Paterson, NJ Lewdness Defense Lawyers
Lewdness generally falls into two categories pursuant to New Jersey Revised Statutes Section 2C:14-4 – Lewdness:
General Lewdness – An individual participates in knowing and flagrant lewd behavior which is intended or expected to be seen by a non-consenting audience of one or more persons. This action is meant to shock or offend the non-consenting viewers. Such an act is considered a disorderly persons offense and may include exposing private parts with the intention of arousal or gratification of themselves or another party
Lewdness in front of a Minor or Adult with a Mental Disorder – An individual exposes his or her private parts to either a child who is under the age of thirteen (13) or to an individual whose mental illness or mental disorder is not able to comprehend the sexual nature of the offender's actions. The purpose of the exposure must be for the arousal or gratification of the offender or another party with the intent of doing so in front of a non-consenting audience. These acts of lewdness involving a child under the age of 13 or a mentally disabled victim are considered fourth-degree criminal felonies
Penalties for Lewdness: Clifton, NJ Sex Crime Defense Attorneys
Disorderly persons lewdness convictions can result in a jail sentence up to six (6) months in county jail and a $500 fine.
Fourth-degree lewdness convictions can result in a maximum sentence of 18 months in a New Jersey State prison alongside a fine of up to $10,000. Pursuant to N.J.S.A. 2C:7-2 – Registration of sex offenders; definition; requirements; penalties: if an offender has been convicted or found not guilty of a sex crime due to a plea of insanity, they will be forced to register as a sex offender in the state of New Jersey.
First-time offenders may be eligible for a Pretrial Intervention Program, which is intended to give offenders access to rehabilitative services instead of punitive measures to deter future criminal acts. In other words, our Clifton attorneys may be able to show the judge that you would be better off in a rehab center than in jail or prison. For first-time sex offenders, this option is often an appealing alternative when available.
West Milford, NJ Indecent Exposure Lawyers Discuss Defenses
There are a litany of available defenses that our West Milford attorneys may employ depending on the circumstances of your lewdness charges. For example, the law states that in order for an offender to be guilty of lewdness, they must have done so in a flagrant and purposeful manner. If we are able to show that your indecent exposure was not an intentional or malicious act, the charges may be dropped.
Additionally, when charged with fourth-degree lewdness, our defense attorneys may contest the exposure of children under the age of 13 or the presence of a mentally disabled individual. This is a major point of contention that changes the charges from disorderly persons to a felony. If we are able to show that there was no lewdness or exposure witnessed by any such individuals, we can at a minimum have the charges reduced to a disorderly persons offense.
Contact our Woodland Park Lewdness Criminal Defense Attorneys Today
At The Montanari Law Group, we treat all of our clients with the consideration and empathy that we would hope to receive when going through potentially life-changing and embarrassing criminal proceedings involving lewdness or any other sex crimes. We work hard to defend our clients in New Jersey across towns such as Paterson, Woodland Park, Clifton, Little Falls, Wayne, West Milford, and the greater Passaic County area. Contact us online or through our Little Falls offices by calling (973) 233-4396 to speak with a member of our legal team regarding your lewdness charges and to find out how we can best serve you.