Stalking Attorneys Passaic County, NJ
Serving Clients Across Paterson, Wayne, Clifton, West Milford, Little Falls, Woodland Park, and Passaic County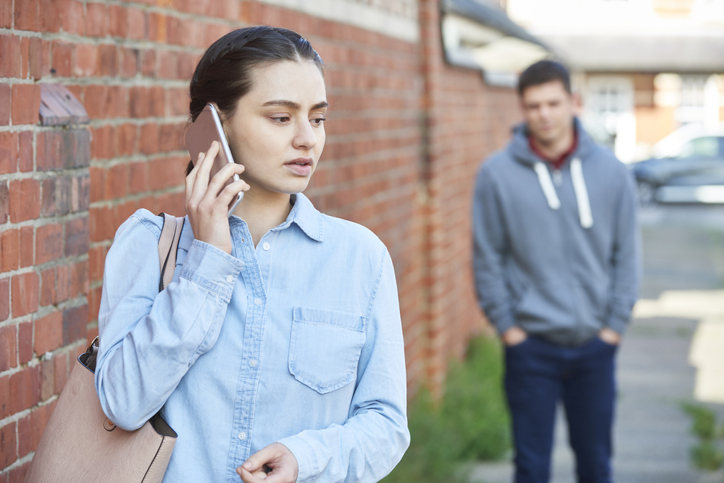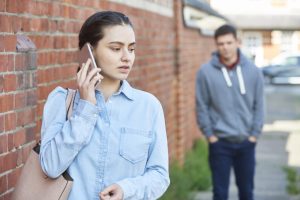 Stalking can be one of many types of unsolicited and unwanted communications or contact with another person. Stalking does not just cover following someone to their car, home, etc, but also calls, emails and other communications which may be unwanted, inconvenient and of a harassing nature. In New Jersey, stalking is a very serious criminal charge with convictions potentially leading to serious prison time.
At The Montanari Law Group, our experienced criminal defense lawyers understand the importance of protecting our clients' freedoms. We believe in working with each client on an individual basis to understand their case, the evidence presented against them, and form a successful plan of defense. Lean on our extensive experience helping clients across New Jersey to seek reduced or dismissed criminal charges in towns including Paterson, Clifton, Little Falls, Wayne, West Milford, Woodland Park, and the greater Passaic County area.
Call our office today to speak with a member of our stalking criminal defense team in a free and confidential consultation to discuss the specifics of your case and find out how we can best serve you.
Stalking N.J.S.A. 2C:12-10 Clifton, NJ Stalking Lawyers
Pursuant to New Jersey Revised Statutes Section 2C:12-10, a person may be guilty of stalking when he or she acts in any of the following ways:
Continuing to follow or maintain visual or physical proximity with the victim repeatedly, which includes doing so directly, indirectly, or through a third party. This includes any action, method, means of following, observing, surveilling, threatening, or communicating to or about a person
Interfering with the victim's personal property
Committing repeated harassment against the victim. (Note that by the New Jersey definition, "repeatedly" can refer to any action taken two or more times)
Issuing repeated written or verbal threats towards the victim or implied threats which may be the result of other aggressive actions
Paterson, NJ Harassment Attorneys Discuss Penalties for Stalking
Stalking charges may lead to a third or fourth-degree conviction dependent on the circumstances of the crimes.
An offender may be guilty of third-degree stalking if he or she commits the crimes of stalking in direct violation to a previous, existing court order which prohibits the behavior taken.
An offender may be guilty of third-degree stalking if he or she has already been convicted of stalking the same victim.
An offender may be guilty of third-degree stalking if he or she was in prison, on parole, or on probation when the stalking crime took place as the result of a conviction stemming from an indictable offense in the US.
An offender may be guilty of fourth-degree stalking if he or she intentionally and knowingly acted in such a way which was directed at an individual which would reasonably cause that person to fear for his or her safety or the safety of a third person or be caused to suffer emotional distress.
Third-degree stalking convictions may lead to prison sentences up to five (5) years. Fourth-degree convictions can carry prison sentences up to 18 months. Both are criminal convictions and carry a mark on the offender's personal record.
Wayne, NJ Stalking Lawyers Defend Clients
As we have established, stalking is a very serious charge in New Jersey, carrying potential prison time and staining your permanent record. So how can you fight these allegations? There are several factors which play into the right defense, and our Wayne defense attorneys will want to speak with you individually to understand the exact nature of your case.
The key to a conviction in stalking is showing that the victim was "repeatedly" harassed in such a way to cause them "emotional distress" and to reasonably fear for another's or their own safety. One way to prove that you were not guilty of stalking is to show that the alleged incident was in fact not on multiple occasions. Another is to show that you gave no reason to fear for anyone's safety and that your actions should not have reasonably caused emotional distress or fear of safety.
Often times, defense attorneys can show that due to the nature of the offender and the victim's relationship, being in proximity and sending communications was not unreasonable, should not have been sufficient to cause alarm, and therefore should not be considered stalking. Of course, this is on a case-by-case basis. It is important to remember that the burden of proof is on the prosecution, but a strong defense is imperative.
Contact our Woodland Park, NJ Stalking Criminal Defense Attorneys Today
At The Montanari Law Group, we believe in treating all our clients with the same compassion and respect we would expect to receive when facing serious criminal charges. Lean on the experience and knowledge our legal team has built through assisting clients with their stalking and/or harassment charges in New Jersey towns including Wayne, Clifton, Paterson, Woodland Park, West Milford, Little Falls, and the greater Passaic County area. You do not need to go through your criminal defense process alone. Allow us to help you by seeking to reduce or dismiss your stalking charges and protect your freedoms.
Contact us online or over the phone by calling our Little Falls offices at (973) 233-4396 today to speak with one of our criminal defense lawyers regarding your stalking, harassment, or any other criminal charges in a free and confidential consultation.