Kidnapping Defense Attorneys Passaic County, NJ
Serving Clients Across Wayne, Clifton, Paterson, West Milford, Woodland Park, Little Falls, and Passaic County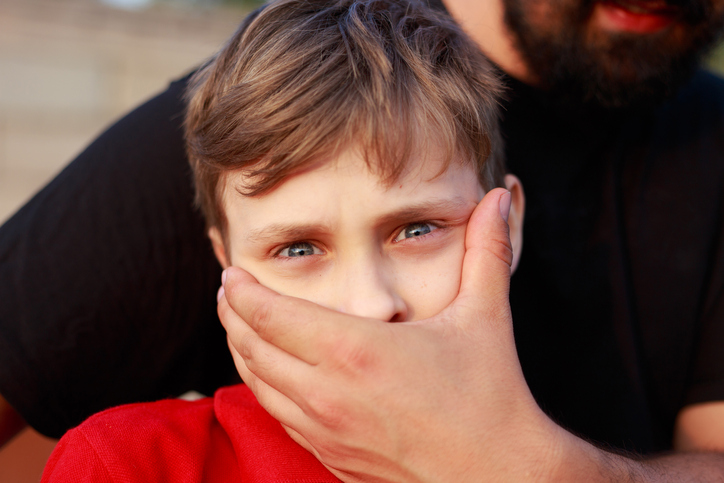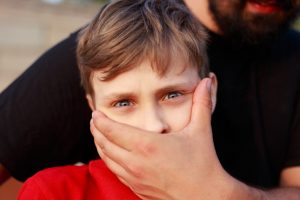 Contrary to popular conception, kidnapping does not always involve a dramatic abduction and/or demands for ransom. In fact, kidnapping is often the result of a domestic dispute or other events such as a robbery which has spiraled out of control.
With that being said, kidnapping is among the most serious criminal charges in New Jersey with potential sentences up to and including life in prison, and as such should be treated extremely seriously by anyone facing kidnapping charges.
At The Law Office of Del Sara & Montanari, our criminal defense attorneys take pride in protecting the freedoms of our clients in New Jersey, including the towns of Wayne, Paterson, Woodland Park, Clifton, West Milford, Little Falls, and the greater Passaic County area. We believe that a good criminal defense begins with examining your individual case, the evidence being presented against you, and working with you to outline the best possible defense. Our experienced and knowledgable defense team will do everything within our power to seek reduced or dismissed charges for your kidnapping and any other related cases.
Call our office for a free and confidential consultation with one of our kidnapping defense attorneys today.
Kidnapping N.J.S.A. 2C:13-1 Paterson, NJ Kidnapping Lawyers
Pursuant to the New Jersey Revised Statutes Section 2C:13-1, kidnapping is defined by an offender doing one of the following actions.
Unlawfully removing a victim from the place where he or she was and unlawfully confining that person with the purpose of gaining a ransom, reward, or using that person as a shield or as a hostage
Unlawfully removing a victim from their residence or place of business and taking that person a substantial distance from that location
Unlawfully confining a victim for a substantial period for the purposes of:

Facilitating a crime with that individual
Intentionally physically harming the victim or another person
Intentionally terrorizing the victim or another person
Interfering with government or political function
Preventing a parent, guardian or custodian of a child from being able to see or care for a child
Wayne Kidnapping Attorneys Discuss Penalties for Abduction, Ransom and Taking Hostages
Kidnapping is most frequently a first-degree crime in New Jersey, but may also be downgraded to a second-degree crime. In order to be considered a second-degree crime, it must be shown that all three of the following conditions were met:
The offender released the victim without bodily injury
The offender released the victim in a safe location
The offender released the victim before being apprehended by law enforcement
Second Degree Kidnapping convictions come with prison sentences between 15 and 30 years. First Degree Kidnapping convictions entail prison sentences of 25 years to life. Kidnapping is considered a violent crime and is governed by the New Jersey No Early Release Act. This means that a minimum of 85% of the prison sentence must be served before the offender is eligible for parole.
Building a Strong Defense for Kidnapping Charges in Passaic County
In all New Jersey criminal cases, the burden of proof is on the prosecution. Our Passaic County kidnapping defense lawyers understand that disproving or weakening even a single piece of the prosecution's arguments can be the difference between spending life in prison and walking free.
There are numerous valid defenses against kidnapping charges. One such common defense is that the victim did not resist, and you were not intending to remove them from their location against their will. For example, taking your child for ice cream during a child custody dispute can be considered kidnapping in some cases. If you are able to show that you were reasonably led to believe that the child and the parent had consented to your actions (taking the child somewhere) that is a valid defense against kidnapping charges.
Another such defense would be removing an individual from a location with the intention of protecting them or saving them from an otherwise dangerous situation. With this claim, the onus is on the defense to show that the situation was, in fact, dangerous or at least that the defendant had reasonable cause to believe that it was dangerous enough to precipitate removing the victim from the situation.
Other defenses may include double jeopardy, insanity, being mentally unfit to understand your actions, compulsion, or being under extreme duress. Our West Milford attorneys will work with your unique circumstances to build a strong defense and give you a fighting chance of reducing or dismissing your kidnapping charges.
Contact our Little Falls Kidnapping and Abduction Attorneys Today
At The Montanari Law Group, our kidnapping defense attorneys have extensive experience serving our New Jersey clients across towns like Wayne, Clifton, Paterson, Woodland Park, Little Falls, West Milford, and the greater Passaic County area. We believe in treating all our clients with the respect and compassion we would hope to receive when facing serious criminal charges. Lean on our experience and knowledge of New Jersey Criminal Law to seek to reduce or even dismiss your charges.
Contact us online today or via the telephone by calling our Little Falls offices at (973) 233-4396 for a free and confidential consultation regarding your kidnapping, abduction, or other assault or violent crimes charges with a qualified member of our legal team.