Diversionary Program Attorneys Passaic County, NJ
Protecting Clients' Legal Rights Across Paterson, Clifton, Wayne, Little Falls, West Milford, Woodland Park, and Passaic County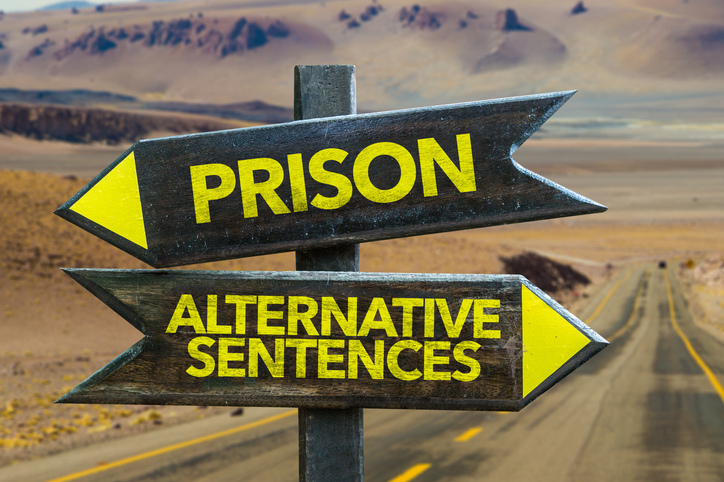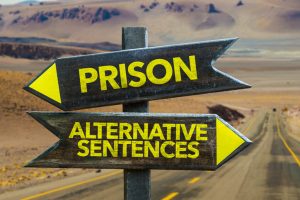 Diversionary programs in New Jersey are intended to give first time offenders a reprieve and also keep the courts free form the log jam of petty offenders and non-violent criminals. Diversionary programs including the Pre-Trial Intervention Program (PTI), the Conditional Discharge Program, and the Veterans Diversion Program are all great options for those who qualify.
If you or a loved one has been charged with a felony or a disorderly persons crime stemming from drug crime, sex crime, juvenile offense, theft or fraud crime, or any other charges, you may be eligible for a diversionary program with the help of an experienced criminal law firm.
At The Law Offices of The Montanari Law Group, our criminal defense attorneys believe in using the available diversionary programs to the fullest extent allowable. Our firm will examine the details of your case and seek to have your charges diverted to an out of court program as we have done for countless clients in local New Jersey communities including Woodland Park, Clifton, West Milford, Paterson, Wayne, Little Falls, and all of Passaic County. 
Call our office today for a free and confidential consultation regarding your charges and to learn more about how we can best serve your needs.
Who Qualifies for Diversionary Programs in Passaic County?
Although different programs each have specific prerequisites for qualification, there are a few general rules which hold true for most diversionary programs in New Jersey. Our Passaic County criminal defense attorneys may be able to successfully avoid a trial if all of the following is true:
You are a first time offender. This means that you do not have any criminal convictions on your record (the Veteran's program is a notable exception to this rule)
You have never used a diversionary program before. For example, each individual may only use the PTI once in their lifetime. A prior usage of the program is considered legally analogous to a prior criminal conviction
Your charges are for a third-degree felony, fourth-degree felony, disorderly persons, or petty disorderly persons offenses
First and second-degree felony criminal charges carry what is known as a "presumption of incarceration", which means that regardless of whether the individual is a first time offender, they do not qualify for pre-trial diversionary programs. Additionally, any prison sentences handed out in these cases must be served without the option of probation.
Paterson Criminal Defense Attorneys Discuss Pre-Trial Intervention Program (PTI)
The Pre-Trial Intervention Program (PTI) is the most commonly used diversionary program in New Jersey along with the newly formed Conditional Discharge Program. For first time offenders charged with third or fourth-degree felonies, this is a highly attractive alternative to a court trial. Participants in the program will be placed on probation for a period most commonly between one (1) and three (3) years. During this probation period, individuals will be responsible for not getting into further legal trouble. Once this period is successfully completed, all charges will be dismissed.
The Conditional Discharge Program is similar to the Pre-Trial Intervention Program but pertains only to disorderly persons offenses. Disorderly persons in New Jersey are considered lesser than felonies and are similar to what might be called misdemeanor criminal charges in other states. It is important to note that not all disorderly persons charges qualify. For example, charges stemming from DWI or domestic violence will not be considered for the Conditional Discharge Program.
Clifton Veteran's Defense Lawyers Define Veterans Diversion Program
Similar to the PTI, the Veteran's Diversion Program entails a period of probation in lieu of a criminal trial and official sentencing. This program is unique and carries a few specific requirements in order to be considered by New Jersey courts. Our Clifton attorneys will discuss your case and whether or not you are likely to qualify based on the following:
Your status in the military. Active duty military and veterans of the military including those who serve or have served in the National Guard and military reserves may qualify
Your mental health. Another major factor in your acceptance will be whether or not you suffer from any kind of mental health issues as a result of your military service. This is a requirement for participation in the program
The nature of your case. While there is no hard and fast rule, generally violent crimes, DWIs, domestic abuse, etc, will be less likely to qualify in the program. You do not need to be a first time offender to qualify
Availability of mental health resources. If a judge believes that your mental health would be improved through treatment and admittance to other programs, that may be a positive towards your acceptance into the Veteran's Diversion Program
More. Your criminal history, the testimony of friends, family and the victim, your attitude and temperament, and the nature of your mental health issues all may play a role
Contact our Little Falls Diversionary Program Criminal Defense Attorneys Today
The criminal defense legal team of The Montanari Law Group has extensive experience using diversionary programs for our clients in New Jersey towns across Paterson, Clifton, Wayne, Little Falls, Woodland Park, West Milford, and the greater Passaic County region. If you are facing criminal charges, you do not need to fight this battle alone. Lean on our experience and intimate knowledge of the criminal court system to seek an alternative to court-based trial in your case.
Contact us online or call us today by dialing (973) 233-4396 to speak with a member of our criminal defense legal team regarding your charges and your potential for participation in a diversionary program.