Synthetic Marijuana Possession and Distribution Defense Attorneys Passaic County, NJ
Serving Clients Across Clifton, Wayne, Paterson, Little Falls, West Milford, Woodland Park and Passaic County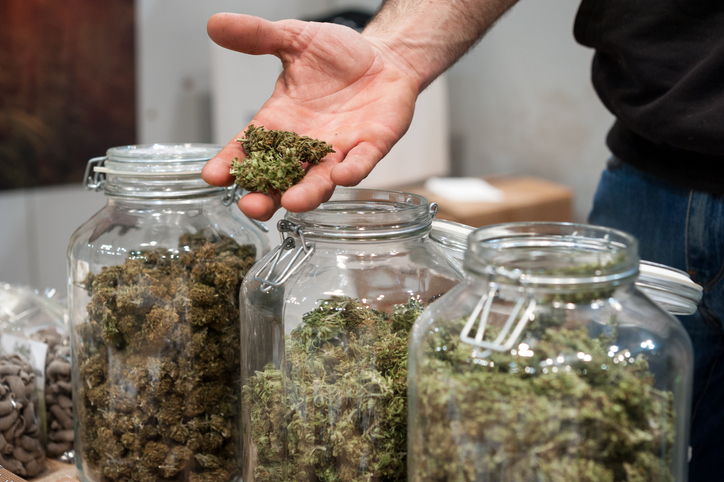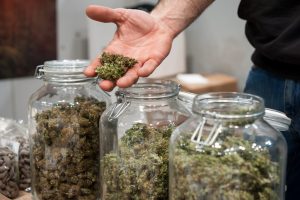 In April of 2011, the New Jersey government placed a ban on synthetic marijuana and other designer drugs as per pending (now permanent) Federal and State legislation. Citing serious public health and safety risks, the state has since made possession and/or distribution of synthetic marijuana a felony offense, including charges ranging between the fourth and second degree. If you or a loved one has been charge with possession or possession to distribute synthetic marijuana, bath salts, K2, or any other designer drugs, you could be facing serious penalties without proper legal protection.
The criminal defense attorneys of The Montanari Law Group have extensive experience defending clients facing serious drug charges in local New Jersey towns including Paterson, Wayne, Clifton, West Milford, Woodland Park, Little Falls, and the greater Passaic County region. Our firm believes in offering individualized legal defenses for each of our clients, and understand that no two cases are the same. We will fight to have your synthetic marijuana or other designer drug possession and distribution charges reduced or even dismissed.
Call our office today to speak with a member of our qualified legal staff in a free and confidential consultation regarding your synthetic marijuana drug charges and to learn more about how we can best serve you.
Synthetic Marijuana Possession: N.J.S.A. 2C:35-10.3a, Clifton Drug Possession Defense Lawyers
Pursuant to the New Jersey Revised Statutes Section 2C:35-10.3a – Criminalization, degree of crime, it is unlawful to possess synthetic marijuana, which includes 4-methyl methcathinone, 3,4-methylenedioxypyrovalerone, 3,4-methylenedioxymethcathinone, 4-methoxymethcathinone, 3-fluoromethcathinone, or 4-fluoromethcathinone.
Possession of synthetic marijuana in an amount less than one (1) ounce may result in fourth-degree felony charges. Possession of synthetic marijuana between one (1) ounce and five (5) pounds may result in third-degree felony charges. Amounts greater than five (5) pounds are considered second-degree offenses.
While possession charges are certainly serious, if you have been charged with possession with intent to distribute synthetic marijuana, charges can carry even harsher punitive measures. As per N.J.S.A. Section 2C:34-5.3a, the distribution of any amount of synthetic marijuana carries a minimum third-degree felony charge. If K2 amounts are one (1) or more ounces, that will result in a second-degree criminal charge.
Wayne Marijuana Crimes Defense Attorneys Discuss Penalties for Synthetic Marijuana Possession and Distribution
Fourth-degree possession of synthetic marijuana convictions can carry penalties of:
Maximum 18-month sentence in county jail
Fines up to $10,000
Permanent felony conviction on criminal record
Third-degree possession or distribution of synthetic marijuana convictions may lead to:
Three (3) to five (5) years in state prison
Maximum fines of $25,000
Permanent felony on public record
Second-degree possession or distribution of synthetic marijuana convictions carry penalties including:
Up to ten (10) years in state prison with a presumption of incarceration
Fines up to $150,000
Felony on permanent criminal record
There is good news, however. Sentences for third and fourth-degree charges maybe diverted to a rehabilitative program as per New Jersey Pre-trial intervention laws. These diversionary programs are only available to first-time offenders when there is no presumption of incarceration. For those being charged with second-degree crimes, our Wayne criminal defense attorneys will aggressively pursue reduced charges in an attempt to qualify.
Paterson Synthetic Marijuana Lawyers Offer Defense
Our Paterson drug crime defense lawyers understand that each case we take offers a unique set of circumstances that must be approached with a fresh mind. We begin the process by discussing the circumstances of the case with each client so that we can understand your side of the story. Our legal team will then examine the evidence being presented against you before landing on a defense strategy.
With drug possession and distribution cases, we often take a two-pronged approach including showing that the evidence being presented against you was gathered illegally, is circumstantial, or both. For example, evidence which was gathered during an illegal search and seizure is inadmissible in a court of law. This can include law enforcement entering a property or vehicle without permission and/or a search warrant, lacking probable cause, or a litany of other unlawful behaviors.
Circumstantial evidence can take many forms. Prosecution may attempt to prove that you were intending to distribute an ounce of synthetic marijuana because your home also contained ziplock bags. This evidence may point towards an intent to distribute, it is circumstantial and without supporting evidence, does not prove that you had any intention of distribution. Remember that these are high-level examples of defenses which we may offer dependent on the nature of your case.
Contact our Woodland Park Synthetic Marijuana Possession and Distribution Defense Attorneys Today
At The Law Office of The Montanari Law Group, we understand that people make mistakes. In our state, a mistake involving an ounce of K2 or other designer drugs can land first time offenders in jail for up to ten (10) years without the proper legal counsel. If you are facing serious drug charges, do not leave the outcome to chance. Lean on our experienced legal team to protect your freedoms as clients have done throughout New Jersey towns including Wayne, Clifton, Paterson, Little Falls, Woodland Park, West Milford, and all of Passaic County.
Call our Little Falls offices today by dialing (973) 233-4396 or contact us online for a free and confidential consultation regarding your synthetic marijuana (K2), designer drug, bath salts, or any other drug charges.