Expungements of Disorderly Persons Offenses Attorneys Passaic County, NJ
Serving Clients Across Paterson, Wayne, Clifton, Woodland Park, Little Falls, West Milford, and Passaic County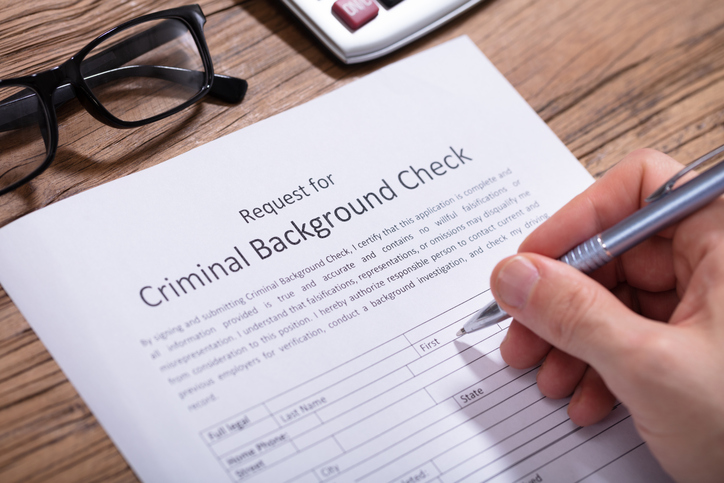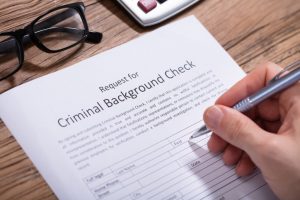 Disorderly persons and petty disorderly persons offenses in New Jersey are essentially the equivalent of misdemeanor offenses in many other states. They are not considered felony "crimes", but the record of your arrest and your conviction is still public knowledge on your permanent criminal record.
Thankfully, for those who have been convicted of disorderly persons offenses, there is a way to have the record of your previously indiscretions permanently expunged. A clean criminal record can make a huge difference when seeking employment, applying for loans, and many other situations that may involve a background check.
At The Law Offices of The Montanari Law Group, our criminal defense attorneys believe that for those who qualify, getting an expungement for previous indiscretions is a great way for our clients to put a negative chapter in their lives behind them for good. Our firm takes pride in assisting clients with expunging their public and permanent records across local New Jersey communities including Clifton, Wayne, Little Falls, Paterson, West Milford, Woodland Park, and the greater Passaic County region.
Call our office today for a free and confidential consultation to find out more about the expungement process, whether or not you qualify, and how our firm can best serve your individual needs.
Paterson Expungement Lawyers: N.J.S.A. 2C:52-3 Expungements for Disorderly Persons Offenses
Expungements for disorderly persons offenses and petty disorderly persons offenses are relatively straightforward affairs for our experienced Paterson attorneys. However, there are a few simple criteria that must be met in order for our clients to qualify. Pursuant to Revised Statutes of New Jersey Section 2C:52-3 – disorderly persons offenses and petty disorderly persons offenses, all of the following must be true to be granted expungement:
It must be at least five (5) years since your disorderly persons offense. If you are expunging more than one disorderly persons offense, it must be at least five (5) years since the date of the more recent offense.
The date which begins the five year time period may refer to the date of conviction, payment of associated fine, completion of a period of incarceration, or completion of a period of probation
You must have at most, two disorderly persons offenses or petty disorderly persons offenses on your criminal record
You must not have committed any crimes at any time. "Crimes" in this sense refers to felony convictions of the fourth to first degree
Clifton Criminal Defense Attorneys Discuss Expungement Process
If you or a loved one meets all of the items in the list above, you are likely eligible for a successful expungement of your disorderly persons or petty disorderly persons convictions. Our Clifton expungement attorneys have a procedure that we use to not only grant our clients a successful expungement but also double-check that your criminal record has been cleared. When you are ready to proceed, our legal team will take the following steps:
File a petition for expungement of your disorderly persons or petty disorderly persons offenses in Superior Court
Send written notice to local, state, and federal law enforcement notifying them that we intend to have your records expunged
A Superior Court judge will review your petition and decide whether or not to expunge
When an expungement is granted, our law office will receive a court order from the Superior Court
Our attorneys will send a copy of the expungement court order to law enforcement
The record of your previous disorderly persons offenses will be set aside. While they are not destroyed, they will no longer be visible to the public and it will be as if you were never convicted
When asked, you will be able to legally say you have never been convicted of a crime
Wayne Disorderly Persons Expungement Attorneys Identify Benefits
Some individuals who have been convicted of minor offenses such as marijuana possession, shoplifting, or resisting arrest might wonder if it is even worth the effort to go through the expungement process. While there are certainly individuals and organizations who will be understanding of your youthful indiscretions, the fact remains that any stain on your permanent and public criminal record will continue to show up on any background check for the rest of your life if you fail to take action.
When expungements for disorderly persons and petty disorderly persons offenses are available to you, why risk the potential negative impacts on your career, to your financial future, and even in your social life? Consider that if you have or plan to have children, a marijuana possession charge from decades previous could prevent you from being your son or daughter's tee-ball coach. Rather than let the past linger, allow our Wayne attorneys to clear your record so that you can move on with your life.
Contact a Woodland Park Disorderly Persons Expungement Attorney Today
The criminal record expungement attorneys of The Montanari Law Group believe that our clients who have been convicted of minor infractions deserve a second chance. We take pride in handling the nuts and bolts of the expungement process so our clients can rest assured that previous offenses will no longer haunt their present and future. Lean on the experience we have built through achieving successful expungements for our clients from New Jersey towns including Clifton, Paterson, Wayne, West Milford, Woodland Park, Little Falls, and all of Passaic County.
Contact us online or through our Little Falls offices by calling (973) 233-4396 today for a free and confidential consultation with a member of our qualified legal staff concerning your criminal record and the potential for expungement.