Arson and Aggravated Arson Attorneys Passaic County, NJ
Defending Clients' Freedoms Across Paterson, Wayne, Clifton, Little Falls, Woodland Park, West Milford, and Passaic County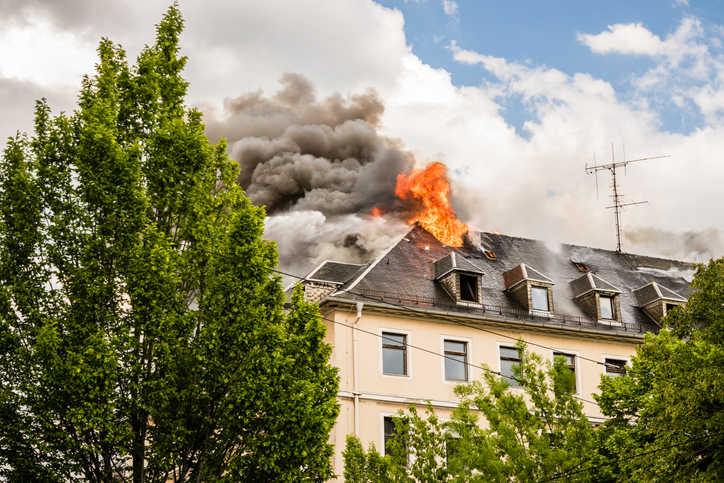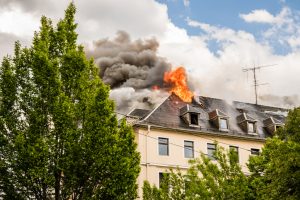 Arson refers to any act involving the intentional starting of a fire or causing an explosion on the property regardless of whether the property was owned by the offender. In New Jersey, arson can be considered a first, second, third or fourth-degree criminal offense and the nature of the arson and the circumstances surrounding your individual case will determine the extent of the arson charges brought against you.
At The Montanari Law Group, we have extensive experience defending clients from arson and other violent crimes in New Jersey including towns like Paterson, Clifton, Woodland Park, Wayne, West Milford, Little Falls, and the greater Passaic County area. Do not face these serious charges alone when you can secure the legal services of our criminal defense attorneys and give yourself the best chance of seeking reduced or dismissed charges.
Call our office for a free and confidential consultation with a member of our arson and aggravated arson defense legal team to discuss the details of your case and how we may best serve your needs.
Arson N.J.S.A. 2C:17-1 Wayne, NJ Aggravated Arson Lawyers
Arson covers a relatively broad scope of offenses in New Jersey. Our Wayne arson lawyers define arson and aggravated arson pursuant to New Jersey Revised Statutes Section 2C:17-1, as an offender committing one of the following acts:
Starting a fire or causing an explosion which may be on his or her own property or the property of another
Failing to control or report a fire which may endanger the life or physical safety of themselves or others or may lead to property damage. This includes failure to reasonably attempt to put out or mitigate a fire from spreading, not pulling fire alarms, and failure to contact the fire department
Accepting money or other compensation or offering money or other compensation for actions which would otherwise be considered arson such as starting a fire, causing an explosion, or failing to report/control a fire
Paterson, NJ Arson Defense Lawyers Discuss Charges and Penalties
As previously mentioned, arson criminal charges can range from fourth degree to first degree aggravated arson. The nature of the charges depends on the circumstances surrounding the crime. We discuss what charges and penalties may result from different forms of arson below.
First Degree Arson charges may result from a person who is accepted or provides financial compensation for the purpose of starting a fire or creating an explosion as pursuant to the legal definition of arson. Aggravated arson of the first degree may also be charged when the targeted property was a church, synagogue, temple or other places of public worship. These charges may lead to a maximum of fifteen (15) year prison sentence without the possibility of parole.
Second Degree Arson charges are what are considered "aggravated arson" charges. They are the result of an individual intentionally and knowingly starting a fire that puts other people in danger of death or serious bodily injury. Second degree aggravated arson carries a five (5) to ten (10) year prison sentence. Aggravated arson is covered by the New Jersey No Early Release Act which precludes offenders from seeking parole before 85 percent of their prison sentence is served.
Third Degree Arson charges are similar to aggravated arson with the key distinction that there was no purposeful or knowing endangerment of others and that any endangerment was instead reckless. Convictions of third-degree arson carry between three (3) and five (5) year prison sentences.
Fourth Degree arson charges stem from a failure to report or control a dangerous fire as defined in the previous section. A conviction may lead to a maximum of 18 months in prison.
Building a Defense for Arson Charges in Passaic County
Defense in an arson case can be exceedingly complex dependent on the nature of your case. Our West Milford arson and aggravated arson defense lawyers will want to speak with you individually, go over the evidence which has been presented against you, and perhaps even seek the opinion of an expert witness in order to review the details of your case.
There are many defenses that may reduce or dismiss arson charges in New Jersey including showing that the offender was not endangering others in a purposeful or knowing manner, that the offender was intoxicated, or that the offender was not reasonably able to either control or report a fire. The burden of proof is on the prosecution. Allow our arson defense attorneys to work with your unique case and build a solid defense for you.
Contact our Woodland Park Violent Crimes and Arson Defense Attorneys Today
At The Montanari Law Group, our arson defense lawyers have experience helping clients seek reduced or dismissed charges in New Jersey towns such as Paterson, Wayne, Woodland Park, Clifton, West Milford, Little Falls, and the greater Passaic County area. We believe in protecting our clients by getting to understand their specific circumstances and building the best possible defense against the charges at hand. Lean on our seasoned criminal defense team to seek to reduce or even dismiss your charges.
Contact us online or over the phone by calling our Little Falls offices at (973) 233-4396 to speak with one of our arson and aggravated arson defense lawyers today in a free and confidential consultation.