Driving Without Insurance Attorneys Passaic County, NJ
Serving Clients Across Paterson, Clifton, Wayne, Little Falls, Woodland Park, West Milford, and Passaic County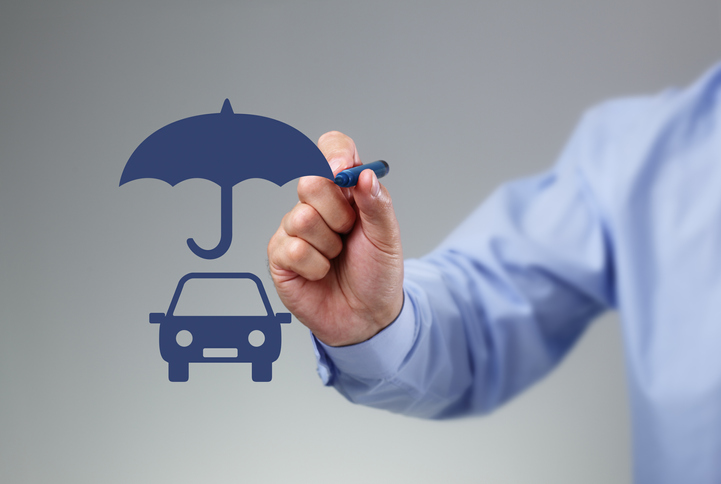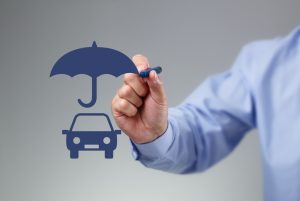 A valid auto insurance policy is required in order to legally operate a motor vehicle in the state of New Jersey. Driving without insurance can be a serious charge, resulting in up to a two-year driver's license suspension and even jail time for repeat offenders. However, there are a handful of circumstances that may legally excuse driving uninsured as well as situations that may reduce or eliminate the penalties associated with driving without insurance.
At The Montanari Law Group, our criminal defense attorneys have extensive experience defending our clients from traffic violation charges including driving without insurance in New Jersey towns including Clifton, Wayne, Paterson, Woodland Park, West Milford, Little Falls, and the greater Passaic County area. We will use our intimate knowledge of the criminal justice and New Jersey Municipal Court system to use the facts of your individual case to your advantage. Do not risk losing your right to drive, community service, or jail time, when you could secure the legal services of our seasoned uninsured driver attorneys today.
Call our office for a free and confidential consultation concerning your driving without insurance charges and find out how we can best serve your unique needs.
Auto Insurance Requirements N.J.S.A. 39:6B-1 Paterson, NJ Uninsured Motorist Lawyers
Driving without adequate and legal auto insurance constitutes a failure to obtain and maintain a valid auto insurance policy for any car which you own or is registered under your name. In New Jersey, car insurance policies must also adhere to specific guidelines regarding coverages.
According to New Jersey Revised Statutes Section 39:6B-1, all owners or registered owners of motor vehicles that are registered or primarily garaged in the state of New Jersey must maintain valid motor vehicle liability insurance. Auto insurance must adhere to the provisions approved by the Commissioner of Banking and Insurance and must cover liability for bodily injury, death, and property damage.
For the most part, purchasing any auto insurance policy in the state should ensure that a driver is legally covered. If the coverage was inadequate or the actions of the insurance provider caused a lapse in coverage without reasonably notifying the policyholder, our Paterson attorneys may be able to show that you were not in the wrong.
Penalties for Driving Without Insurance N.J.S.A. 39:6B-2 Wayne, NJ Uninsured Driver's Attorneys
Pursuant to New Jersey Revised Statutes Section 39:6B-2, "Any owner or registrant of a motor vehicle registered or principally garaged in this State who operates or causes to be operated a motor vehicle upon any public road or highway in this State without motor vehicle liability insurance coverage required by this act, and any operator who operates or causes a motor vehicle to be operated and who knows or should know from the attendant circumstances that the motor vehicle is without motor vehicle liability insurance coverage required by this act shall be subject…"
First Time Offender – to a fine between $300 and $1,000 and a community service sentence at the judge's discretion. Beginning on the date of conviction, a mandatory driver's license suspension of one (1) year will be applied.
Second Time Offender – to a fine up to $5,000, jail time of 14 days, and 30 days of community service, the nature of which will be determined by the judge. A mandatory driver's license suspension of two (2) years is also put into effect. After the two year suspension period, the offender must also petition the Director of the Division of Motor Vehicles for a license to operate a motor vehicle, which may or may not be granted at the discretion of the director.
Clifton, NJ Uninsured Driver Lawyers Offer Defense
Driving without insurance falls under a "rebuttable presumption", which is to say that you are presumed to have been driving without auto insurance as accused unless you are able to prove otherwise. With the help of our Clifton uninsured motorists attorneys, you may be able to show that you are not guilty based on one of the following circumstances.
You were, in fact, insured and are able to produce proof of insurance for the date of the violation
The car was registered out of state, was primarily operated and our house in another state, and is therefore subject to different regulations on a case by case basis
The driver at the time of the incident was not the owner of the vehicle and had no way of reasonably knowing that the car was uninsured
The auto insurance policy was canceled without your knowledge
The driver was not the owner of the car and was covered by a different form of liability insurance
There was an error at the end of the auto insurance provider that caused a temporary lapse in coverage which may have led to a period of being uninsured. In order for this to be a strong legal defense, our Clifton attorneys must show that the insurance provider acted outside of state regulations pertaining to notification of cancelation or nonrenewal of an auto insurance policy
Contact our Little Falls Driving With No Insurance Attorneys Today
At The Montanari Law Group, we believe in treating all of our clients with the respect and compassion we would expect to receive when facing criminal charges. Our experience and knowledge of the legal system have led to acquittals and reduced charges for our traffic violation clients across New Jersey, including towns like Clifton, Paterson, Little Falls, Wayne, West Milford, Woodland Park, and the greater Passaic County region. Allow our criminal defense lawyers to protect your right to drive in New Jersey by presenting favorable evidence in your uninsured motorist case.
Contact us online or call our Little Falls, NJ offices at (973) 233-4396 today for a free and confidential consultation concerning your individual needs and concerns regarding driving without auto insurance. Our dedicated legal professionals are standing by.