Certain Persons Offenses Attorneys Passaic County, NJ
Serving Clients Across Wayne, Clifton, Paterson, Woodland Park, West Milford, Little Falls and Passaic County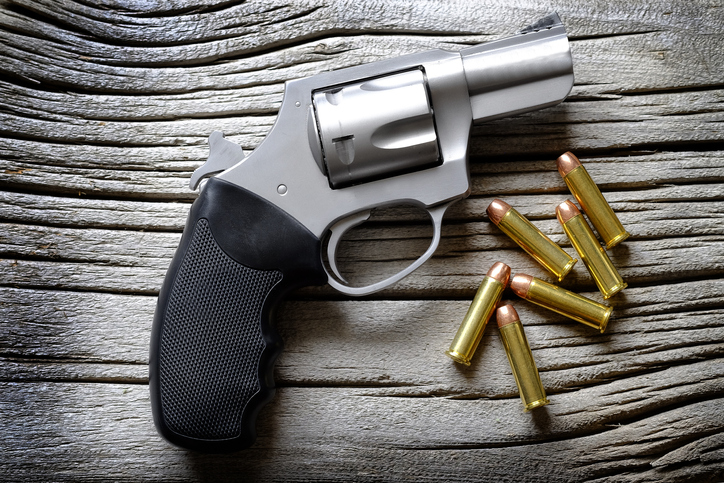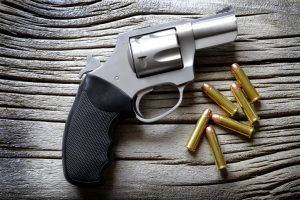 In New Jersey, "certain persons" are deemed ineligible to possess or carry weapons. These "certain persons" restrictions will typcially be applied to violent crime offenders, domestic violence offenders, and more (see the section below for a complete list of "certain persons" who are not allowed by law to possess a firearm).
Violation of certain persons regulations can lead to weapons charges of the second, third, or fourth degree. Second Amendment rights do not protect the legal right of all citizens to possess weapons and/or firearms if they are considered a threat to public safety by the state of New Jersey.
At The Law Office of The Montanari Law Group, we have extensive experience representing clients charged with weapons offenses of all kinds across New Jersey, including towns like Paterson, Wayne, Woodland Park, Clifton, Little Falls, West Milford and the greater Passaic County area. If you or a loved one has been charged with a certain persons or some other unlawful weapon possession crime, lean on our extensive experience and intimate knowledge of New Jersey Criminal Law in order to seek reduced or even dismissed charges.
Call our office today to speak with a member of our certain persons defense team in a free and confidential consultation.
Certain Persons N.J.S.A. 2C:39-7: Clifton, NJ Unlawful Weapon Possession Lawyers
As per the New Jersey Revised Statutes Section 2C:39-7 – Certain persons not to have weapons, an individual will be ineligible to possess weapons if he or she falls into one of the following categories:
Individuals who have previously been convicted of a violent crime including but not limited to aggravated assault, arson, extortion, homicide, robbery, aggravated sexual assault, and endangering the welfare of a child
Individuals who have been convicted outside of the United States of a crime which is of comparable severity and nature to the other prohibitive violent crimes listed above
Individuals who have been previously convicted of a disorderly persons crime pertaining to domestic violence
Firearms have already been seized as per the New Jersey Prevention of Domestic Violence Act as a result of a domestic violence ruling
Those who suffer from mental disorders
Those who have been convicted of a controlled dangerous substance crime with severity greater than a disorderly persons (minimum fourth degree) as pursuant to the legal definition of "Controlled dangerous substance" in N.J.S.A. 2C:35-2 – Definitions
Paterson, NJ Certain Persons Not to Have Weapons Attorneys Discuss Penalties
Second degree certain persons charges may result from an individual who has a violent criminal record attempting to purchase, purchasing, or possessing a firearm. Penalties include a mandatory prison sentence between five (5) and ten (10) years with no possibility for parole for a minimum of five (5) years and up to $150,000 in fines.
Third degree certain persons charges may result from illegal possession of a weapon after having been convicted of a domestic violence crime or after having their firearm removed as per a previous judgement based on domestic violence. Penalties include a maximum prison sentence of five (5) years and up to $15,000 in fines.
Fourth degree certain persons charges may result from an individual with a violent crimes conviction on their record possessing or purchasing a weapon which is not a firearm. "Weapon" is designated as "anything readily capable of lethal use or of inflicting serious bodily injury" pursuant to N.J.S.A. 2C:39-1. Charges may also stem from possessing weapons after previous controlled substance convictions or with existing mental disabilities. Penalties include prison sentences of up to 18 months and $10,000 fines.
Little Falls, NJ Certain Persons Lawyers Build a Defense
Often times, defending against a certain persons charge is similar to defending against any other firearm or unlawful weapon possession charge. However our Little Falls defense attorneys will carefully examine your individual case to determine the best defensive strategy which may lead to reduced or dismissed charges.
For unlawful possession of weapons charges, we generally look to poke holes in the prosecution's case by showing that evidence may have been illegally obtained or standard procedures were not followed during the course of events which led to your arrest. Some examples of defenses which specifically pertain to certain to these allegations are showing that the defendant should not have been considered a "certain person" to begin with. Some such defense may include:
Proving that a mental disability has been cleared by a medical professional
Showing that firearm(s) which were seized according to regulation set for in the New Jersey Prevention of Domestic Violence Act were legally and rightfully returned to their owner
Defendant was exonerated from previous wrongdoing and was not actually convicted of the crimes in question
Contact our Little Falls, NJ Certain Persons Defense Attorneys Today
At The Montanari Law Group, our defense attorneys serve local New Jersey clients in towns including Paterson, Woodland Park, Clifton, Wayne, West Milford, Little Falls, and the greater Passaic County region. We believe in treating all of our clients with compassion and respect, especially when they are facing potentially life-altering criminal charges. You do not need to face your certain persons unlawful possession of weapons or firearms charges alone.
Contact us online or through our Little Falls offices by calling (973) 233-4396 today to speak with a member of our criminal defense team. We will be standing by to learn more about your individual charges stemming from certain persons, unlawful possession of weapons, or any other weapons related charge in a free and confidential consultation.