Passaic County NJ Hostile Work Environment Attorneys
Employment Lawyers in Wayne, New Jersey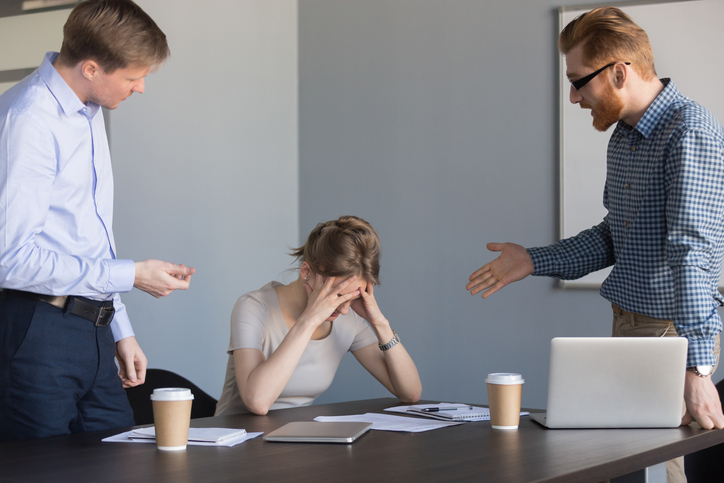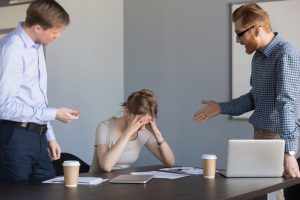 A hostile work environment and harassment occur when discriminatory comments or conduct based on sex, race or other legally protected characteristics unreasonably interferes with an employee's work performance or creates an intimidating, hostile, abusive or offensive work environment.
If you are experiencing a hostile work environment, you can take action. Speak with an attorney at The Montanari Law Group. We have the experience to protect your rights in all employment law matters. You may use our contact page or call our law office at 973-233-4396. Your consultation is free.
Workplace Harassment in New Jersey
Unlawful harassment is a form of discrimination that violates Title VII of the Civil Rights Act of 1964 and other federal statutes. It also violates the New Jersey law against discrimination. Unwelcome verbal or physical conduct based on an individual's race, color, religion, sex (whether or not of a sexual nature and including same-gender harassment and gender identity harassment), national origin, age, disability (mental or physical), sexual orientation or retaliation (sometimes collectively referred to as "legally protected characteristics") constitutes harassment when:
The conduct is sufficiently severe or pervasive to create a hostile work environment; or
A supervisor's harassing conduct results in a tangible change in an employee's employment status or benefits (for example, demotion, termination, failure to promote, etc.).
Management, co-workers or non-employees (at the workplace at your employer's direction) may create a hostile work environment. The conduct of those individuals can make you a victim even if you are not the individual at whom the offensive conduct is directed.
What Constitutes A Hostile Work Environment in New Jersey?
Examples of conduct that may create sexual hostile environment harassment include:
Looks, gestures and/or staring in a sexually suggestive manner
Harassing remarks about looks, clothing and/or body parts
Patting, pinching or intentional brushing against another's body
Sexual or lewd jokes, hanging sexual posters or making sexual gestures
Suggestive letters, notes, emails or images
Other actions that may result in hostile environment harassment, but are non-sexual in nature, include:
Use of racially derogatory words, phrases, epithets or images
Marking disparaging remarks about an individual's gender
Negative comments about an employee's religious beliefs
Expressing negative stereotypes regarding an employee's birthplace or ancestry
Negative comments regarding an employee's age when referring to older employees
Derogatory or intimidating references to an employee's mental or physical impairment
Harassment that results in a tangible employment action occurs when a management official's harassing conduct results in some significant change in an employee's employment status (e.g., hiring, firing, promotion, failure to promote, demotion, formal discipline, such as suspension, undesirable reassignment, or a significant change in benefits, a compensation decision or a work assignment). Only individuals with supervisory or managerial responsibility can commit this type of harassment.
Contact our Clifton NJ Hostile Work Environment Lawyers Today
To speak to an experienced employment lawyer, contact us at 973-233-4396 or toll free at 888-877-7985.