Possession of CDS in a Motor Vehicle Defense Attorneys Passaic County, NJ
Protecting Our Clients' Rights Across Paterson, Wayne, Clifton, Little Falls, Woodland Park, West Milford, and Passaic County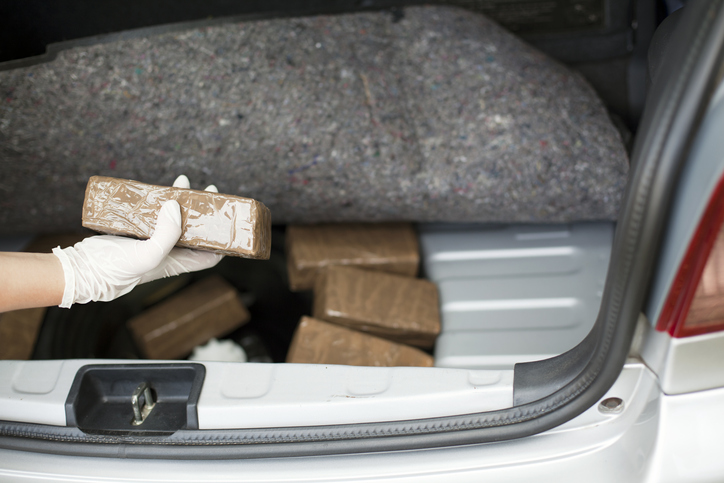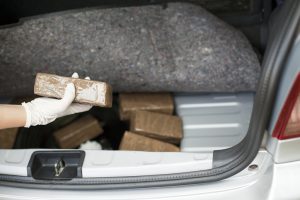 Controlled dangerous substances (CDS) in New Jersey are illegal drugs that are unlawful to possess and/or distribute in our state. While many people are aware of these criminal charges, fewer know that a traffic violation can also result if you have been found to possess any controlled substance while operating a motor vehicle. This can include individuals who are carrying controlled substances on their person while driving or riding in a vehicle. While these charges are relatively minor compared to other drug charges, they can still carry significant penalties and impact your legal right to drive.
The criminal defense attorneys of The Montanari Law Group have extensive experience defending clients against all manner of drug-related charges including possession of controlled substances in a motor vehicle. Our firm treats all of our criminal defense cases as the potentially life-altering situations they are, whether you are facing prison time or a suspended drivers' license. Our attorneys will seek to have your charges reduced or even dismissed as we have done for our clients in local New Jersey towns including Clifton, Wayne, Paterson. West Milford, Little Falls, Woodland Park, and the greater Passaic County area.
Call our office today if you are facing drug charges including illegal possession of controlled substances in a motor vehicle to find out more about how we can best serve your needs.
Paterson Drug Crime Defense Attorneys: N.J.S.A. 39:4-49.1 – Drug Possession by Motor Vehicle Operator
Pursuant to New Jersey Revised Statutes Section 39:4-49.1 – Drug possession by the motor vehicle operator, it is unlawful for any individual to operate a motor vehicle while knowingly possessing any controlled dangerous substance. This excludes passengers who possess controlled substances and only applies to the driver of the vehicle. However, if any substances are found anywhere in the vehicle, the driver/operator may be held responsible.
Controlled substances can include illegal drugs such as marijuana, heroin, and cocaine, prescription drugs for which the operator does not have a legal prescription or license such as Percocet, oxycontin, and valium, or drug paraphernalia such as bongs, needles, pipes, etc.
Penalties for controlled dangerous substance possession while operating a motor vehicle convictions will include a minimum $50 fine and a mandatory drivers' license suspension of two (2) years. While the fine might be minor, forfeiting the right to operate a motor vehicle for a full two years is not. Additionally, charges for CD possession by a motor vehicle operator almost always come coupled with other drug charges as we will discuss below.
Clifton Controlled Dangerous Substance Possession Defense Lawyers Discuss Other Common Charges
Drug possession by a motor vehicle operator is generally considered a "secondary" drug charge. Consider that it is a more specific charge for something that is already illegal – possession of controlled substances. Our Clifton attorneys believe that by understanding the full extent of the charges you face and how they tie in, we are able to build a strong legal defense. Other common charges include:
Marijuana charges – it is unlawful in New Jersey to possess or distribute marijuana. Charges for possession are either disorderly persons or fourth-degree felonies, while charges for marijuana distribution can reach all the way to first degree felonies.
Narcotics charges – possession charges for narcotics such as cocaine and heroin are also common in New Jersey. Charges are even more serious with narcotics, and possession of even the smallest amount can lead to prison sentences between three (3) and five (5) years.
Prescription drug charges – possession without the intent to distribute prescription drugs are generally considered disorderly persons offenses. However, possession with the intent to distribute prescription drugs can reach a second-degree felony charge with potential prison sentences up to 10 years.
Drug paraphernalia possession – possession of drug paraphernalia is considered a disorderly persons offense in New Jersey. Penalties may include a $1,000 fine and up to six (6) months in county jail.
Contact Our Woodland Park Motor Vehicle Drug Charge Criminal Defense Attorneys Today
The drug charge defense attorneys of The Montanari Law Group believe that the best criminal defenses are not one size fits all. Our firm will work with you to understand the details of your charges, the evidence being presented against you, and develop an individualized legal strategy that will give you the best chance to see those charges either dropped or reduced. If you or a loved one are facing drug charges, lean on the experience our criminal defense attorneys have cultivated through winning positive outcomes for clients in local New Jersey communities such as Woodland Park, Paterson, Clifton, Wayne, Little Falls, West Milford, and all of Passaic County.
Call our Little Falls office today by dialing (973) 233-4396 or contact us online to speak with a member of our qualified criminal defense legal team. We will want to discuss your charges stemming from possession of a controlled dangerous substance while operating a motor vehicle and how our firm can be of service.