Passaic County NJ Fault-Based Divorce Lawyers
Divorce and Family Law Attorneys in Totowa, New Jersey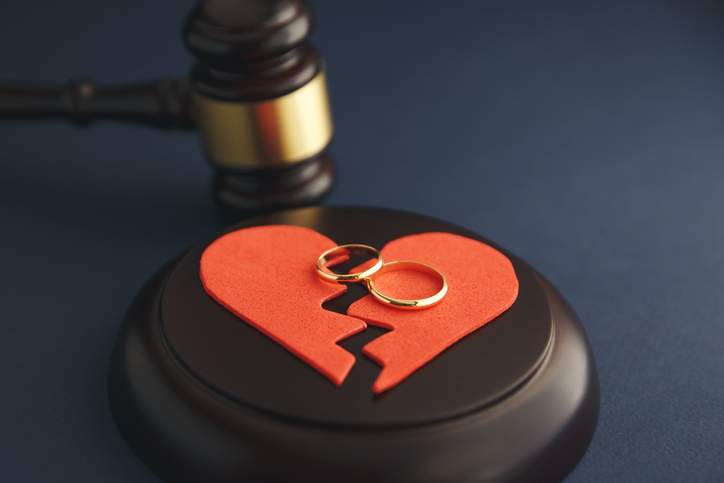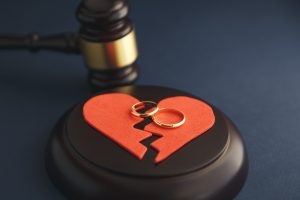 Sometimes, divorces simply happen. People grow apart, communication breaks down, and no single person is to blame for the end of the relationship. Other times, however, one spouse's behavior contributes significantly to the demise of the relationship. Whether the at-fault spouse engages in an extramarital affair, commits domestic violence, has an alcohol or drug abuse problem, or inflicts extreme cruelty on the victimized spouse, these and several other situations can provide grounds for a "fault" divorce in New Jersey. When you are considering filing for a fault-based divorce, it is important to note that citing fault is unlikely to influence determinations regarding child support, alimony, or equitable distribution of assets. However, if you can sufficiently demonstrate that your spouse has an addiction, or you obtain a restraining order as a result of domestic abuse, this may significantly impact your child custody arrangement.
The experienced divorce and family law attorneys at The Montanari Law Group help clients to navigate through every stage of the divorce process. Whether you intend to file for a fault or no-fault divorce in New Jersey, we will utilize our considerable knowledge and resources to help you achieve the most favorable resolution. Through our work with thousands of clients in Wayne, Totowa, Clifton, Montclair, and throughout Passaic and Essex counties, we have earned a reputation for the aggressive advocacy and unwavering support that we provide to our clients. We will then work tirelessly to reach outcomes that serve your best interests.
To discuss your case with one of our talented New Jersey divorce attorneys today, contact our Passaic County offices at 973-233-4396 or toll-free at 888-877-7985 for a free initial consultation.
Grounds for Divorce in New Jersey
Individuals who file for divorce in New Jersey can cite a number of grounds for a fault-based divorce, including the following.
Adultery
Under New Jersey law, "Adultery exists when one spouse rejects the other by entering into an intimate personal relationship with any other person, irrespective of the specific sexual acts performed; the rejection of the spouse coupled with out-of-marriage intimacy constitutes adultery." If you intend to file for a fault divorce based on adultery, you must disclose the identity of the person with whom your spouse had an affair in the Initial Complaint for Divorce. If you are unaware of the person with whom your spouse committed adultery, you must provide any relevant information that you have.
Domestic Abuse
Domestic abuse is relevant grounds for divorce if your spouse has committed one of the 14 predicate acts of domestic violence, which include: Homicide, Simple Assault, Aggravated Assault, Terroristic threats, Kidnapping, Criminal restraint, False imprisonment, Sexual assault, Criminal sexual contact, Lewdness, Criminal mischief, Burglary, Criminal trespass, Harassment, and Stalking.
Desertion
New Jersey law defines desertion in section N.J.S.A. 2A:34-2(b) as the "willful and continuous desertion by one party for a period of twelve or more months, and satisfactory proof that the parties have ceased to cohabit as man and wife." This essentially means that you may cite desertion if you and your spouse have shared a residence but not be engaged in a sexual relationship for a minimum of one year.
Extreme Cruelty
According to N.J.S.A. 2A:34-2(c), extreme cruelty can refer to "any physical or mental cruelty which endangers the safety or health of the plaintiff or makes it improper or unreasonable to expect the plaintiff to continue to cohabit with the defendant." Obviously, the behavior that may constitute extreme cruelty can vary significantly based on the circumstances of the specific case.
Substance Abuse
N.S.J.A 2A:34-2(e) extends substance abuse to include the "Voluntarily induced addiction or habituation to any narcotic or other controlled, dangerous substance, or habitual drunkenness for a period of 12 or more consecutive months" prior to filing the complaint about divorce.
Imprisonment
New Jersey policy on imprisonment as grounds for divorce is outlined in section N.J.S.A. 2A:34-2(g), which requires that the spouse has been imprisoned for a minimum of 18 months. If you intend to cite imprisonment as grounds for divorce after your spouse has been released, you must not have resumed cohabitation before filing for divorce.
Institutionalization
Under N.J.S.A. 2A:34-2(f), institutionalization can be cited as grounds for divorce when one spouse has been institutionalized due to mental illness for a period of 24 months or more. The institutionalization must have commenced after the marriage began.
Deviant sexual conduct
Deviant Sexual Conduct must have been "voluntarily performed without the consent of the plaintiff," according to N.J.S.A. 2A:34-2(h).
Contact our Montclair NJ Divorce Lawyers for a Free Consultation
If you are considering filing for divorce, have recently filed for divorce, or are currently engaged in divorce proceedings, contact us to speak with one of our skilled New Jersey divorce attorneys today. We offer flexible appointment options and free consultations. Simply call 973-233-4396 or toll-free at 888-877-7985.