Passaic County NJ Child Support Lawyers
Family Law Attorneys in Wayne, New Jersey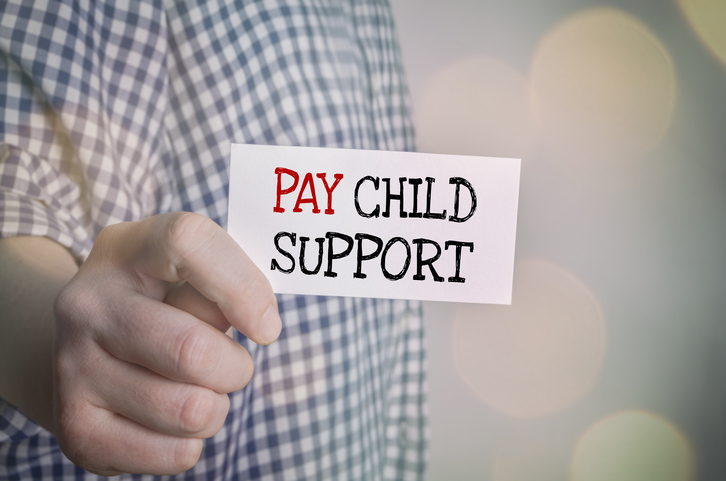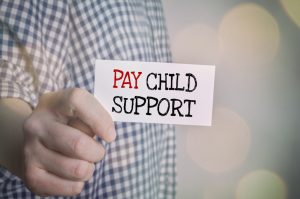 Under New Jersey law, both parents are required to share in the financial responsibilities associated with raising their child. Regardless of the parents' relationship status, they are both responsible for the expenses necessary to feed, house, and provide for the other needs of the child that they share. In order to ensure that every child receives the financial support they deserve from both parents, New Jersey provides Child Support Guidelines, a set of complex formulas used to determine the appropriate amount of child support in each case. Although the Child Support Guidelines are relatively concrete, parents often disagree significantly about how much they should pay or receive every month. Additionally, these guidelines must be applied appropriately, with consideration given to all relevant factors, in order to arrive at an accurate child support determination. Due to the intricacies of child support calculations and the life-altering implications that result from these determinations, it is essential to consult with a knowledgeable attorney who can ensure that you are not paying too much or receiving too little child support.
At The Montanari Law Group, our highly experienced family law attorneys are well-versed in the many facets of New Jersey law regarding child support. With extensive knowledge of New Jersey's Child Support Guidelines, we investigate your case to identify potential issues and suggest innovative solutions that are tailored to best suit your unique situation. Every day the members of our family law team put their knowledge and experience to work for families in Wayne, Clifton, Totowa, and throughout Passaic and Essex counties. To discuss your case with one of our skilled New Jersey child support attorneys, contact us today at 973-233-4396 or toll-free at 888-877-7985 for a free consultation.
Child Support in New Jersey
New Jersey child support determinations are reached using the Income Shares Model, which incorporates the combined income of both parents. The Income Shares model is based on the premise that a child should receive the same proportion of parental income that he or she would have received if the family unit remained intact. New Jersey Court Rule 5:6A and Appendix IX explains the following:
The premise of these guidelines is that (1) child support is a continuous duty of both parents, (2) children are entitled to share in the current income of both parents, and (3) children should not be the economic victims of divorce or out-of-wedlock birth. The economic data and procedures of these guidelines attempt to simulate the percentage of parental net income that is spent on children in intact families.
The Child Support Guidelines includes a formula that is used to calculate child support payments, which is based on the combined net weekly income of the parents and the number of children in the family. Other factors that are considered in child support determinations include childcare expenses, health insurance costs, other child support obligations, the child custody and parenting time arrangement, and any special needs of the child. The State will also evaluate whether or not either parent is underemployed or working to his or her earning capacity.
Factors that May Influence Child Support Calculations
The law also acknowledges a number of circumstances that may provide grounds for an adjustment of the child support award derived through the Child Support Guidelines. In other words, if any of the following apply to your case, the State may consider a modification of the child support amount initially determined through the standard child support formula:
Income taxes
Fixed direct payments (i.e. mortgage payments)
Unreimbursed medical and/or dental expenses for either parent
Educational expenses for children (i.e. tuition for private, parochial, or trade schools, or other secondary schools, or post-secondary education)
Educational expenses for either parent to improve earning capacity
Single-family units having more than six children
Cases involving the voluntary placement of children in foster care
Special needs of gifted or disabled children
Ages of the children
Hidden costs of caring for children such as reduced income, decreased career opportunities, loss of time to shop economically, or loss of savings
Extraordinarily high income of a child (i.e. actors, trust recipients)
Substantiated financial obligations for elder care that existed before the filing of the support action
The tax advantages of paying for a child's health insurance
One payer owing support to more than one family (i.e. multiple prior support orders)
A motor vehicle purchased or leased for the intended primary use of a child subject to the support order
Parties sharing equal parenting time; and
Overnight adjustment for multiple children with varying parenting time schedules
Contact our Totowa NJ Child Support Lawyers for a Free Consultation
For additional information and the answers to your questions, speak with one of our knowledgeable Passaic County child support attorneys today. Contact us at 973-233-4396 or toll-free at 888-877-7985 for a free initial consultation or schedule an appointment at our centrally-located Little Falls office.
New Jersey Child Support Resources
For additional information related to child support in New Jersey, visit the Child Support Website provided by the New Jersey Department of Human Services.
You can also view the New Jersey Child Support Guidelines in their entirety by clicking here.