Expungements for Underage Drug Offense Attorneys Passaic County, NJ
Protecting Clients Across Paterson, Woodland Park, Wayne, Clifton, Little Falls, West Milford, and Passaic County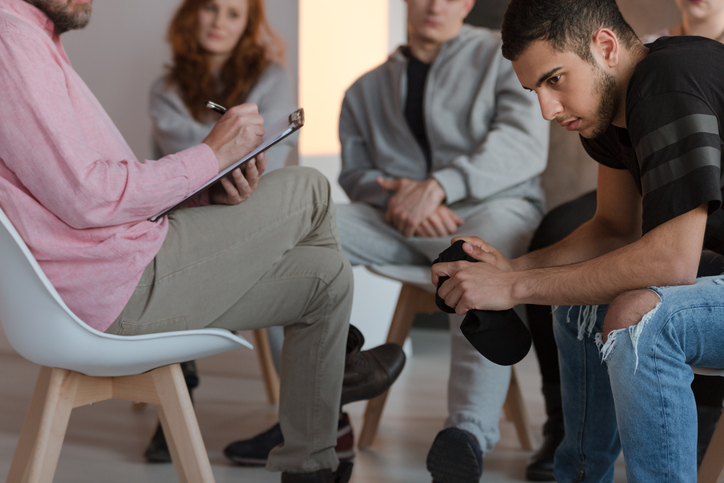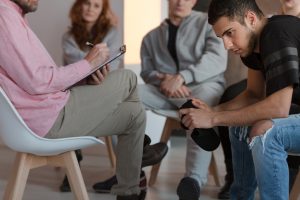 New Jersey criminal statutes have specific guidelines for the expungement of drug-related criminal offenses for those under the age of 21. These guidelines allow for leniency for young men and women or minors who made mistakes in their youth. If you were charged with possession or use of an illegal substance before you turned 21, including marijuana possession, cocaine possession, heroin possession, prescription drug possession, drug paraphernalia possession, or even certain cases of marijuana distribution, you may be eligible for an expungement of your previous criminal indiscretions.
At The Montanari Law Group, our criminal defense attorneys understand that people make mistakes, especially in their younger years. We believe in working within the law to aggressively seek underage drug offense expungements for our clients throughout New Jersey, including Clifton, Paterson, Wayne, Woodland Park, West Milford, Little Falls, and the greater Passaic County area. Removing records of previous arrests and/or drug-related convictions can lead to better opportunities for employment, getting loans, buying or renting property, and much more.
Call our office today for a free and confidential consultation with a member of our criminal defense legal team regarding your potential expungement of an underage drug offense.
Expungement of Records N.J.S.A. 2C:52-5: Wayne, NJ Underage Drug Offenders Lawyers
According to New Jersey Revised Statutes Section 2C:52-5 – Expungement of records of young drug offenders, there are specific circumstances that may lead to a successful expungement of a drug-related charge. All of the following must be true to be eligible for expungement under N.J.S.A. 2C:52-5:
The offender was convicted of possession or use of a controlled substance per the Comprehensive Drug Reform Act of 1987 or N.J.S.A. 2C:36 – Drug Paraphernalia; OR the offender was convicted of possession with the intent to distribute marijuana in an amount of 25 grams or less; OR the offender was convicted of possession of hashish with intent to distribute in an amount of 5 grams or less
The offender was 21 years of age or under when the drug offense took place
All terms and conditions of the offender's parole and/or probation have not been violated since the conviction
Offender has committed no further "drug-related" crime pursuant to the definition presented in N.J.S.A. 2C:35 and N.J.S.A. 2C:36
Clifton, NJ Expungement Attorneys Discuss Process for Expunging Underage Drug Offenses
In order to petition the courts for expungement of underage drug-related crimes, our Clifton attorneys will need to make sure it has been at least one (1) years since the conviction, the end of your probation or parole, or discharge from legal custody, whichever occurred last. If we are in that time frame, the process is very similar to expungement for an arrest, and will look something like this:
Our Clifton attorneys petition the Superior Court of New Jersey to have your drug-related convictions from when you were 21 or younger expunged
We will send formal letters to local law enforcement including police, FBI, and the Attorney's General's office
The Superior Court will rule on your case and either grant or reject your petition for expungement
If approved, we will once again contact law enforcement and notify them that your drug-related criminal charges and/or convictions have been expunged
Paterson, NJ Underage Drug Crime Defense Lawyers Discuss Reasons for Expungement
While it may seem obvious why an offender would want to remove records of an underage criminal charge and/or conviction from his or her public files, there are several specific reasons to consider. When the process of expungement for an underage drug crime is so fast, easy, and often times successful, the investment is almost certainly worth the reward.
Virtually all employers run background checks on prospective employees. While some employers may be understanding and forgiving of youthful discretion from your youth, many will not. And furthermore, in a competitive job market, even the smallest negative differentiator can make your resume and credentials stand out for all the wrong reasons.
Banks, landlords, and other financial institutions run criminal background checks as well when determining whether or not individuals are eligible for loans and sometimes also to determine rates. With an expungement, these institutions will have no knowledge of your underage drug-related convictions and you can give yourself the best chance at a positive financial future.
Contact our Little Falls Expungement for Underage Drug Crime Attorneys Today
At The Montanari Law Group, we believe in finding fast and effective resolutions for our clients seeking expungement in New Jersey towns like Paterson, Woodland Park, Wayne, Clifton, Little Falls, West Milford, and the greater Passaic County region. An expungement for an underage drug crime can be a truly life-changing event, allowing those who made mistakes in their younger years a chance at a fresh start. Allow our attorneys to work with you to seek expungement and allow you to move on with your life.
Contact us online or give us a call at our Little Falls offices (973) 233-4396 today to speak with a member of our experienced and knowledgable legal team concerning your underage drug convictions and how we can seek expungement on your behalf.