Underage DWI Attorneys Passaic County, NJ
Protecting Clients' Rights Across Paterson, Clifton, Wayne, West Milford, Little Falls, Woodland Park, and Passaic County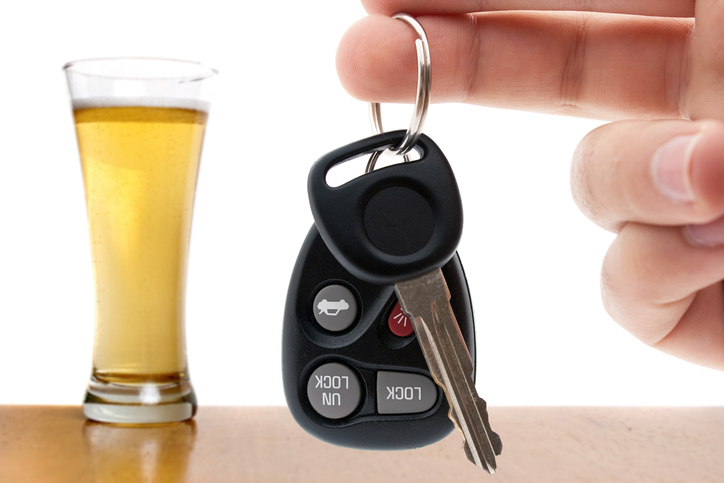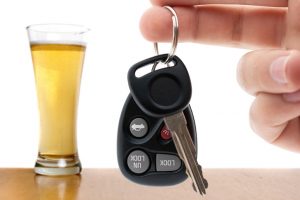 Driving while intoxicated charges are not criminal charges, but still carry heavy penalties such as fines, jail time, and even sometimes marks on one's personal record. When the offender is underaged and potentially a minor as well, the governing statutes may lead to an underage DWI charge instead. Being charged with an underage DWI may be the result of driving with even small amounts of alcohol in your system, but may also result in lesser penalties. It can be difficult to understand exactly where you stand legally if you or a loved one has been charged with an Underage DWI in New Jersey.
At The Montanari Law Group, we understand that there is a difference between being charged as an underage person with alcohol in their system and being charged as an adult with a blood alcohol content over the legal limit. We take pride in protecting the legal interests of our New Jersey clients including those in Paterson, Clifton, Wayne, Woodland Park, Little Falls, West Milford, and the greater Passaic County area. Lean on our experience to defend you or your loved ones as they face DWI and/or underage DWI charges and seek to have the charges reduced or dismissed.
Call our office today to speak with a member of our DWI defense team in a free and confidential consultation regarding the specifics of your charges and how we can best serve you.
Underage DWI N.J.S.A. 39:4-50.14, Clifton, NJ DWI/DUI Defense Lawyers
Pursuant to New Jersey Revised Statutes Section 39:4-50.14 – Penalties for underage person operating motor vehicle after consuming alcohol, the following must be true to be considered an underage DWI in New Jersey:
The driver must be under the legal age to purchase alcohol (21)
The driver operated a motor vehicle on New Jersey roads during the incident
The driver had a blood alcohol concentration of a minimum of 0.01% and less than 0.08% (If the driver had a blood alcohol concentration of 0.08% or greater, the charges would be considered a standard Driving While Intoxicated charge as per N.J.S.A. Section 39:4-50 – Driving while intoxicated)
Wayne, NJ Underage DWI Attorneys Discuss Penalties
If convicted of an underage DWI in New Jersey, the penalties are significantly less severe than a traditional DWI/DUI charge, which is primarily due to the lower blood alcohol concentration required for a conviction. However, there are still consequences to being convicted such as:
Suspension of driver's license for a period of between 30 and 90 days if applicable
Offenders are prohibited from getting his or her driver's license for a period of between 30 and 90 days from either the date of conviction or the date he or she becomes eligible to obtain a license, whichever is later
Community Service for a minimum of 15 and a maximum of 30 days
Underage DWI convictions do not count as a first DWI offense. In other words, if an individual is convicted of an underage DWI and is later charged with a traditional DWI, that latter charge will be considered a first DWI offense rather than a second DWI offense. The two charges are considered wholly separate, but judges may factor in a prior underage convictions when sentencing for later DWI's.
West Milford Underage Driving While Intoxicated Lawyers Build a Defense
It may seem impossible to defend against a charge which requires the state to show that you had a minimum of 0.01% blood alcohol concentration, but there are many ways in which our West Milford DWI defense attorneys can strive to reduce or dismiss your charges.
For example, no matter what your blood alcohol content, age, or any other factors surrounding your case, the law enforcement officer must show that he or she had probable cause to pull your motor vehicle over to begin with. It is unlawful for a police officer to pull over a vehicle without witnessing an infraction such as erratic driving, broken lights, running a stop sign, or another traffic violation. If the officer had no cause to make the stop, that may be grounds for dismissal.
Similarly, there are protocols that must be following in order for blood alcohol tests and other sobriety tests to be admissible in court. If our lawyers are able to show that your tests were administered outside of these protocols, that may show that the tests are not able to be used against you. This may also be valuable information when we are seeking to have a DWI charge (0.08% or greater) reduced to an underage DWI charge (0.07% or fewer).
Contact Our Little Falls Underage DWI/DUI Defense Attorneys Today
At The Montanari Law Group, our team of DWI defense attorneys takes pride in serving clients across New Jersey towns such as Clifton, West Milford, Paterson, Wayne, Little Falls, Woodland Park, and the greater Passaic County region. We believe in treating our clients with the respect and understanding we would hope to receive when facing life-altering charges. Lean on our experience and intimate knowledge of the New Jersey Municipal Court System to seek reduced or even dismissed charges in your underage DWI/DUI case.
Contact us online or call our LIttle Falls offices at (973) 233-4396 to speak with one of our legal professionals regarding your underage DWI/DUI case and how we can best serve you today.