Second Offense DWI/DUI Attorneys Passaic County, NJ
Serving Clients Across Paterson, West Milford, Clifton, Wayne, Woodland Park, Little Falls, and Passaic County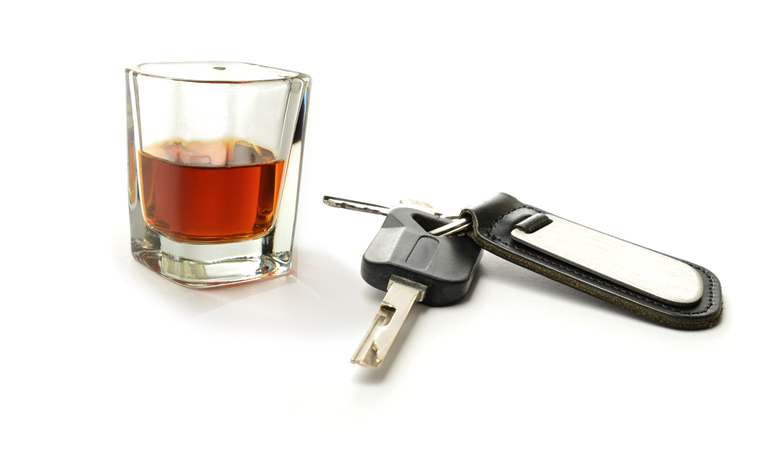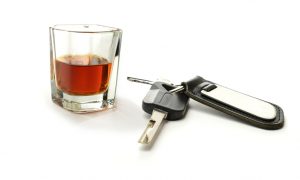 If you or a loved one has already been convicted of a first offense DWI/DUI in New Jersey and are facing second offense charges, the stakes are even higher.
The penalties which come with a second offense DWI conviction are more severe and are no longer dependent on the blood alcohol content of the driver meaning even if you were only slightly over the legal limit, you will face the same consequences as a DUI/DWI offender who is significantly over the legal limit. In addition to potential jail time, fines, and driver's license suspensions repeat offenders are subject to a mandatory two-day jail sentence and an entry in their NJ Motor Vehicle Commission driver's abstract, which can have lifelong negative ramifications.
At The Montanari Law Group, our DWI defense attorneys understand that although DWI charges are not criminal in nature, convictions still may lead to life-altering consequences for our clients in New Jersey towns including Paterson, Clifton, Wayne, Woodland Park, West Milford, Little Falls, and the greater Passaic County region. Lean on the experience we have built through successfully seeking reduced and even dismissed charges for our clients facing DWI/DUI charges. We will work with your individual case and concoct a strong legal defense to protect your legal freedoms.
Call our office today to speak with an experienced member of our driving while intoxicated defense team. We will want to learn about your unique case and how we can best serve your needs in a free and confidential consultation.
Penalties for Second Offense DWI: N.J.S.A. 39:4-50, Clifton, NJ Driving While Intoxicated Lawyers
Pursuant to New Jersey Revised Statutes Section 39:4-50 – Driving While Intoxicated, an individual who has previously been convicted of driving while intoxicated will be considered a second time or subsequent offender. However, if the first offense occurred more than ten (10) years previous to the second offense, the second offense will be treated as a first offense regarding sentencing and punitive measures. Penalties for a second offense driving while intoxicated conviction may include the following:
Fines between $500 and $1,000
Minimum jail sentence of 48 consecutive hours with a maximum sentence of 90 days in County Jail
Driver's License suspension for up to two (2) years
Community Service up to 30 days with a possible supervised visitation program or probation to be determined by the judge
Mandatory Ignition Interlock device on a motor vehicle for one (1) to three (3) years or registration certificates and plates will be revoked for up to two (2) years
Intoxicated Driver Resource Centers.

It is mandatory to comply with all program requirements or be subject to a 2-day term of imprisonment and suspension of driving privileges until requirements are met.
Wayne Second Offense DWI/DUI Attorneys Identify Additional Fees
In addition to the standard sentences listed above, there are a litany of additional financial penalties incurred if New Jersey drivers are convicted of driving under the influence for a second time. Failure to pay these surcharges may result in an indefinite suspension of your driver's license or even further actions being taken by the NJ Motor Vehicle Commission to recoup funds such as wage garnishment, property liens, and more.
NJ Motor Vehicle Commission (MVC) Surcharge – $1,000 per year for three (3) years
Intoxicated Driver Resource Center – $280
Alcohol Education and Rehabilitation Fund – $100
Drunk Driving Enforcement Fund – $100
Safe Neighborhood Services Fund – $75
Violent Crimes Compensation Board – $50
Little Falls, NJ Driving Under the Influence Lawyers Defend Clients
In order to defend our clients, our Little Falls DWI/DUI attorneys first need to understand the specifics of your case. Were you driving or did you let a friend or family member take the wheel? If it was not you driving, were you given any reason to believe that the individual was intoxicated? When, how, and why were you pulled over by law enforcement? There are many ways to defend against a DWI charge in New Jersey, and we will want to work with you individually to form a strong defense in your case.
There are strict regulations that govern how law enforcement officers must proceed when arresting an individual for driving while intoxicated, the first of which involves having probable cause to stop the car in the first place. They must then reasonably determine that the driver may be intoxicated, administer sobriety tests, administer chemical tests, and more.
We have found that often times police officer speculation and instinct can lead to an arrest, but this is intuition is not an acceptable substitute for reasonable cause and evidence. By using witness testimony to challenge the police officer's claims regarding your behavior and/or state of sobriety, we may be able to show that your behavior was not as initially reported. Explanations for apparent impairment such as exhaustion leading to bloodshot eyes or physical disabilities leading to poor sobriety test performance can all be factored in.
Contact our Little Falls 2nd Offense Driving While Intoxicated Defense Attorneys Today
At The Montanari Law Group, we believe in treating our clients with the respect and compassion we would hope to receive when facing life-changing charges. Our legal team will work on your behalf to defend your legal rights in the face of driving while intoxicated charges as we have done for clients across New Jersey towns including Paterson, Clifton, Wayne, Woodland Park, West Milford, Little Falls and all of Passaic County. Allow us to examine your case and seek to have charges dismissed or reduced by attempting to find legal faults in your arrest and the subsequent proceedings.
Contact us online or call our Little Falls offices at (973) 233-4396 to speak with a member of our DWI/DUI defense team in a free and confidential consultation today. We will be happy to discuss your individual case and how we can best serve you.