Michael J. Montanari, Esq.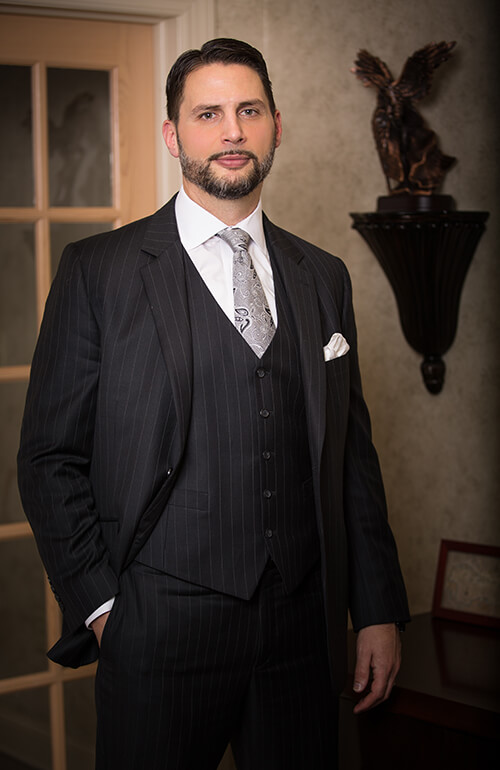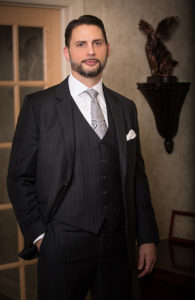 Founding Partner
Location: Little Falls, New Jersey
Phone: 973-233-4396
Toll-Free: 888-877-7985
Fax: 973-785-8182
Email: E-mail Me
With over twenty years of experience, Michael J. Montanari, is recognized as one of New Jersey's most formidable litigators and trial counsel. The founder and owner of Montanari Law Group, LLC., Michael is experienced in a wide array of areas of law. The breadth of his experience and professional accomplishments underscores a fundamental commitment to achievement, whether it be in family and matrimonial law, criminal defense, or civil litigation.
Michael started his career focused on criminal practice and labor law. During this time, he honed his skills as an exceptional negotiator and trial attorney. He then expanded his practice, bringing all of his knowledge and experience into the realms of Civil and Family Law. No matter what type of legal matter, Mr. Montanari fights vigorously to safeguard his clients' rights, advocate for their interests, and powerfully support their claims.
Mr. Montanari has had the distinct privilege to appear before the New Jersey Supreme Court in State v Ferguson, et al. 238 N.J. 78 (2019). In this matter, he successfully argued to have a first-degree charge of strict liability for drug-induced death dismissed, preventing his client from facing a potential sentence of twenty years in prison.
His dedication to exceptional client service extends beyond his legal practice, with his continued commitment to serving the community. Since 2016, Mr. Montanari has been the Board of Health Attorney for the Township of Springfield. He also serves as labor counsel to the City of Clifton. In addition, Mr. Montanari is a Trustee of the Passaic County Bar Association.
After graduating from Fordham University, Mr. Montanari went on to earn his Juris Doctor from Seton Hall University School of Law.
Since beginning his career in law, an enduring theme has emerged: to excel. As Mr. Montanari continues to lead Montanari Law Group, serving on behalf of his clients in a diverse set of practice areas, it is those whom he represents who reap the benefits.
Practice Areas
DWI and Municipal Law
Civil Litigation
Bar Admissions
New Jersey
U.S. District Court District of New Jersey
Education
Seton Hall University School of Law, Newark, New Jersey
Fordham University
Positions
Founding Partner, The Montanari Law Group, LLC.
Public Defender, Bloomfield Municipal Court
Board of Health Attorney, Springfield Township
Honors, Awards, and Achievements
America's Top 100 Criminal Defense Attorneys – 2017
American Institute of Criminal Law Attorneys 10 Best – 2020
New Jersey Super Lawyers Rising Stars, 2010, 2011 & 2012;
National Academy of Criminal Defense Attorneys – 2020
Italian Tribune Best NJ Lawyer for Criminal, Labor & Employment Law – 2012