Alimony Modification Attorneys Passaic County, NJ
Serving Clients across Little Falls, Wayne, Clifton, West Milford, Woodland Park, and Passaic County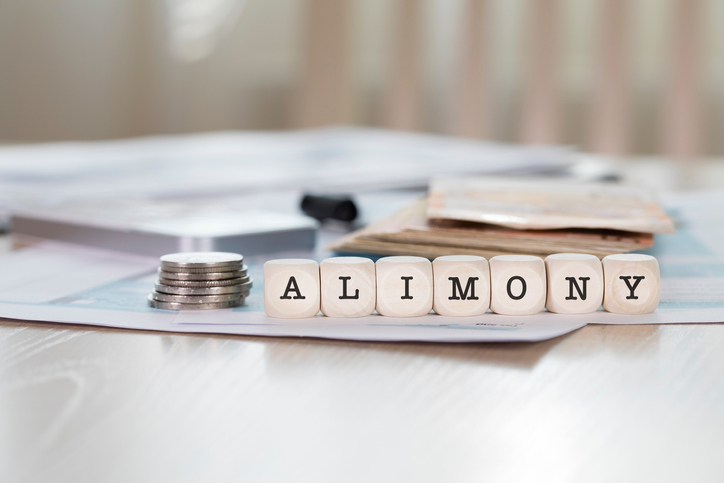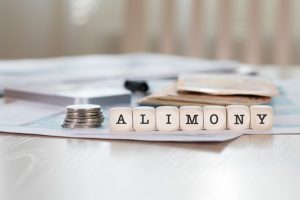 While not every divorce settlement agreement will contain an alimony component, for any marriage in which one spouse was at least partially financially dependent on the other, alimony and spousal support will be a key component of their final divorce settlement agreement.
However, whatever alimony agreement is ultimately reached will be based upon the circumstances of each party at the time of the divorce, and as we all know, things can, and often do, change. When these changes represent a significant change for either party, it may be possible and even necessary to modify the existing alimony agreement.
While we will discuss how and when alimony agreements can be modified in later sections of this page, possibly the most important thing that a person can do when seeking to modify their alimony agreement, or facing an alimony modification request, is to speak with an experienced alimony modification attorney in order to better understand their rights and options, and ultimately secure the resolution which most accurately reflects their unique needs, situation, and concerns.
At The Montanari Law Group, our attorneys have extensive experience helping clients to draft fair and accurate alimony agreements during their divorce, and successfully resolve alimony modification issues after their divorce in towns across New Jersey and Passaic County, including Wayne, Clifton, Little Falls, West Milford, and Woodland Park.
Call our office to discuss your unique needs and concerns when it comes to your spousal support agreement or any kind of spousal support modification issue you may be facing in a free and confidential consultation with our legal team today.
When Can a Passaic County Alimony Agreement Be Modified?
In order for any post-divorce modification to be successful, the party requesting the modification will need to demonstrate that certain circumstances have changed substantially. However, there is no definite list of acceptable changed circumstances, and courts will review each request on a case-by-case basis.
With that being said, some of the most commonly accepted changed circumstances which, in the past, have resulted in alimony modifications (either an increase or a decrease) are:
An increase or decrease in one party's income (such as loss of employment or securing new employment)
An increase in the cost of living for either party
Receipt of a large payout such as an inheritance, lottery winning, or sale of a business
Retirement
Serious injury or illness
The need to pay mandatory fines or fees
Refusal of the dependent party to seek employment or job-training required of them as part of the existing alimony agreement
Again, while these changed circumstances are the most commonly cited in successful alimony modification requests, this list is by no means final. To gain a better understanding of whether or not the changes to you or your family's circumstances may warrant a modification to your spousal support agreement, contact our office today to discuss your situation in a free and confidential consultation.
Little Falls, NJ Spousal Support Modification Lawyers Discuss the Legal Process
If and when an individual feels that changes in their circumstance or the circumstance of their former spouse warrant a changeto their alimony agreement, there are two potential avenues for securing such a modification.
The first method is through what is legally referred to as a "consent order". A consent order is essentially an agreement written and signed by both parties agreeing to a specific set of changes to whatever agreement they are seeking to modify. If you and your former partner can agree to an alimony modification, you can submit this agreement to the courts as a consent order, and pending court review and approval, modify your existing alimony agreement in this manner.
Understandably however, it can often be difficult for divorced parties to agree to such important financial issues, and modifying an alimony agreement through a consent order may not be possible. When this is the case, one party or the other may file a request for an alimony modification with the courts. As previously noted, such a request will first need to demonstrate sufficient changed circumstances, and only upon doing so will the courts then review each party's finances, and ultimately award an alimony modification.
Regardless of which method may work best for you when it comes to your alimony modification, it is highly recommended that you consult with our Little Falls spousal support modification lawyers anytime you are deciding such critical financial matters as alimony can often be. Our firm can help you ensure that you and your family's financial needs are accurately represented in whatever agreement you ultimately reach, and accurately represented to the courts when it is left to them to decide the matter.
Contact Our Little Falls Alimony Modification Lawyers Today
At The Montanari Law Group, our attorneys have extensive experience representing clients during the alimony modification process in towns across New Jersey and Passaic County, including Wayne, Clifton, Little Falls, West Milford, and Woodland Park.
Our firm believes that by listening closely to our client's unique needs and concerns in any legal matter, and keeping them highly informed and involved throughout the legal process, we can better work to achieve the type of resolution which most accurately reflects those same needs and concerns, and protect the legal and financial futures of our clients and their families.
To speak with our legal team today in a free and confidential consultation regarding your alimony agreement, or any kind of potential modification to your alimony agreement, please contact us online, or through our Little Falls, NJ office at (973) 233-4396.