Domestic Violence Attorneys Advising our Clients in Passaic County NJ
Domestic violence occurs in all kinds of relationships – no matter your age, financial status, race, or sexual orientation.
Domestic violence is a prevalent issue in New Jersey. It affects thousands of people each year; according to the most recent available data by the New Jersey State Police, over 63,000 cases of domestic violence were reported in 2016.
What is Domestic Violence?
According to the United States Department of Justice, domestic violence is the use of abusive behavior to gain or maintain control over a partner. The Department specifies patterns or behaviors that are "physical, sexual, emotional, economic, or psychological" in nature. Therefore, there are multiple different forms of domestic violence – New Jersey law outlines nineteen forms of domestic violence that are viewed as criminal offenses. The forms of domestic violence as named in the Prevention of Domestic Violence Act of 1991 are
Domestic violence occurs in all kinds of relationships – no matter your age, financial status, race, or sexual orientation. People of at least 18 years of age or emancipated minors are protected by the Prevention of Domestic Violence Act and can seek a Temporary Restraining Order as well as press criminal charges if they are the victims of violence in the home. Domestic violence pertains to any of the above acts that are committed by someone with whom the victim has a child, someone with whom the victim is expecting a child (one is pregnant), or someone with whom the victim has been in a dating or matrimonial relationship.
An emancipated minor is considered someone who is under the age of 18 but has been married, enrolled in military service, been pregnant, had a child, or been declared by a state administrator to be emancipated.
Is a domestic violence charge a criminal or civil matter?
A domestic violence charge involves both criminal and civil law. When a temporary restraining order (TRO) is filed as a result of domestic abuse, the defendant must appear before a Superior Court: Family Part judge for a hearing to determine whether that restraining order will be converted into a Final Restraining Order (FRO). During this case, one does not have the same protections that are afforded during a criminal trial. For example, the standards are lower, and the defendant is not entitled to a presentation before a jury.
How can I file a TRO?
If you have been the victim of domestic violence, you can protect yourself by filing a civil complaint with the New Jersey Superior Court: Family Part under the Prevention of Domestic Violence Act of 1991. You also have the right to file a criminal complaint, which would punish the abuser for their actions (whereas a civil complaint is filed specifically for your protection). In response to the filing of the civil complaint, a judge may grant a Temporary Restraining Order.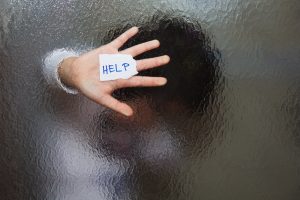 A TRO ensures that the abuser may not return to the scene of the reported act of domestic violence or specified other locations determined by the judge, in service of the victim's safety. A TRO would also prevent the abuser from a number of actions, including possessing a weapon, contacting the victim, or conducting any future acts of domestic violence. If a TRO is issued, the perpetrator must pay temporary child support, if applicable, and pay for any medical expenses that the victim incurred due to the violent act.
In order to file a civil complaint, contact your Superior Court: Family Part or, after hours, report to your local police department.
What is the impact of an FRO?
After a TRO is issued, the Superior Court: Family Part will schedule a Final Restraining Order hearing. Both parties are required to attend this hearing, during which the judge will hear testimony from both sides. If the judge sees fit, an FRO will be filed.
When a FRO is issued, the trajectory of one's entire life can be affected. An FRO can impact one's capacity to travel outside of the state or internationally. It can also exclude you from eligibility from certain jobs.
Consult a Little Falls Domestic Violence Attorney Today
At The Law Office of Del Sardo & Montanari, our team of experienced trial lawyers is committed to serving our clients across Paterson, Hawthorne, Wayne, and across Northern New Jersey in all matters of domestic violence.
To speak with our firm today regarding your auto accident claim, fill out our online form or call our Little Falls office today at 973-233-4396 for a free consultation.