Heroin Possession Lawyers in Passaic County, New Jersey
Serving Clients facing Possession and Distribution charges across Woodland Park, Wayne, Totowa, Clifton and Paterson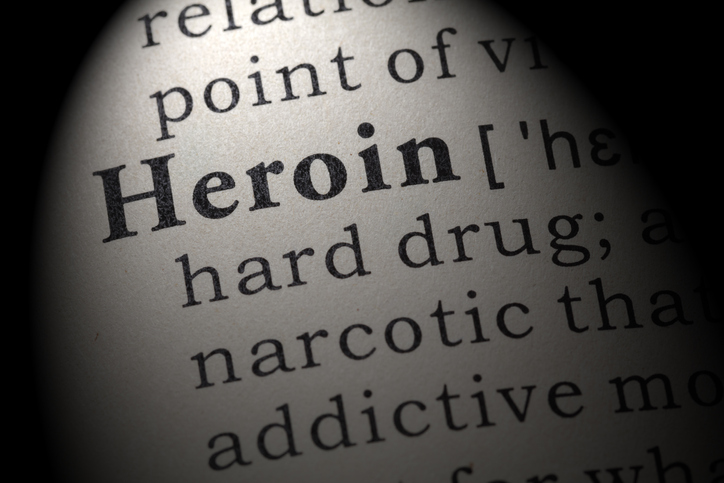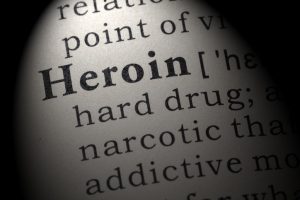 The abundance of both prescription drugs and illicit opiates and opioids in the United States has led to a state of epidemic surrounding the abuse of heroin and synthetic pain-killers within the country. For decades, prescription morphine-based analgesics, such as Oxycodone, Oxymorphone, and Hydrocodone, were incredibly easy to obtain. In fact, many people were under the assumption that these drugs, which produce euphoric sensations nearly identical to that of a heroin high, were not addictive. Today, the millions of heroin addicts, either in jails or rehabilitation institutions, can attest to the fact that opiates, whether they are off the street or from a pharmacy, are terribly addictive, life-killing drugs. In response to this epidemic, law enforcement and the criminal justice system have escalated efforts to eradicate heroin distributors and stem the growing tide of abuse.
Woodland Park Drug Crime Defense Attorneys
If you have been arrested for possession and/or distribution of heroin in New Jersey, you can be sure that the charges you are facing are severe and meant to make an impression on those that have yet to be caught. Fortunately, you have the ability to fight these charges alongside the experience and tenacity that The Montanari Law Group bring to the arena of criminal defense and drug crimes. With the right legal team, you can begin to rebuild and recover.
Michael J. Montanari is the Managing Partner of The Montanari Law Group, as well as the head of the firm's Criminal Department. Mr. Montanari has over 16 years of experience handling cases of all complexities in criminal and drug-related offenses, including those involving heroin possession and distribution, marijuana possession and distribution, and being under the influence of drugs in public. His unwavering commitment to clients and list of courtroom successes have earned himself, as well as the DDSM Law Firm as a whole, an excellent reputation as fervent advocates for the rights of the accused. Michael Montanari has been honored with inclusion in the prestigious Super Lawyers Rising Stars List, an achievement which only 2.5% of all nominees ever attain. All of the finer details and accolades come together to create a team of unrelenting competence in the courtroom and compassion and professionalism throughout.
Possession of Heroin in New Jersey: N.J.S.A. 2C:35-10
Heroin possession in New Jersey is governed by N.J.S.A. 2C:35-10(a)(1), which states:
It is unlawful for any person, knowingly or purposely, to obtain, or to possess, actually or constructively, a controlled dangerous substance or controlled substance analog, unless the substance was obtained directly, or pursuant to a valid prescription or order form from a practitioner, while acting in the course of his professional practice, or except as otherwise authorized by P.L.1970, c.226 (C.24:21-1 et seq.). Any person who violates this section with respect to:
(1) A controlled dangerous substance, or its analog, classified in Schedule I, II, III or IV other than those specifically covered in this section, is guilty of a crime of the third degree except that, notwithstanding the provisions of subsection b. of N.J.S.2C:43-3, a fine of up to $35,000.00 may be imposed;
A third-degree crime is an indictable (felony) level offense that will be prosecuted at the Superior Court in the county in which the alleged offense was committed. A third-degree crime is punishable by three (3) to five (5) years in state prison. If you have no prior history and are charged with third-degree heroin possession, you may be eligible for the Pre-Trial Intervention (PTI) program.
Penalties for Distribution of Heroin in New Jersey N.J.S.A. 2C:35-5
Selling drugs carries much harsher penalties than those received for simple drug possession, with strict minimum sentences in all 50 states of the country. Heroin Distribution offenses in New Jersey are governed under the statute, N.J.S.A. 2C:35-5 (the charge is determined by the alleged amount of drugs in your possession at the time of arrest), which dictates the following degrees of the offense:
First-degree distribution –Possession of five (5) ounces or more of heroin with intent to distribute. This is punishable by 10 to 20 years in New Jersey State Prison, and there is a presumption of incarceration
Second-degree distribution– Possession of more than one-half ounce but less than five (5) ounces of heroin with intent to distribute. This is punishable by five (5) to 10 years in NJ State Prison, and there is a presumption of incarceration.
Third-degree distribution –Possession of less than one-half ounce of heroin with intent to distribute. This is punishable by three (3) to five (5) years in NJ State Prison, and there is a presumption of non-incarceration if the defendant has no prior criminal history
Contact a Clifton NJ Heroin Possession Attorneys for a Free Consultation
The Montanari Law Group is highly qualified in defending your particular case from every possible angle. Furthermore, they are experienced in fighting crimes of this nature through all available legal avenues and are experts in picking apart the state's case against you so that they may deliver a more desirable verdict. Your freedom and your rights, as defined in the U.S. Constitution, are what matter most. The attorneys at The Montanari Law Group will continue to vigorously protect these rights of their clients across Wayne, Clifton, Totowa, Little Falls, Woodland Park, and throughout all of Passaic and Essex counties.
Call us today at (973) 233-4396 or toll-free at (888) 877-7985. One of our knowledgeable lawyers will be happy to discuss your case in detail and explain the legal options that are available to you.