Driving on a Suspended License Attorneys Passaic County, NJ
Serving Clients Across 
Paterson, Clifton, Wayne, Little Falls, West Milford, Woodland Park, and Passaic County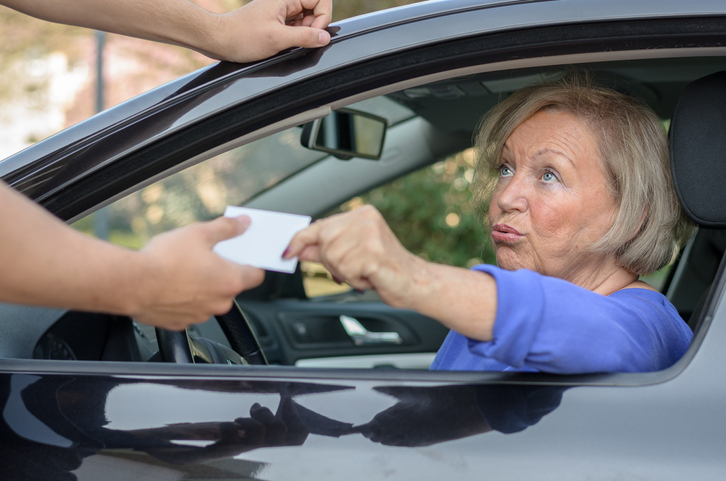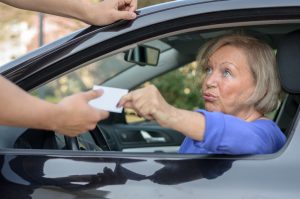 Most Americans depend on their cars to live their everyday lives, including transportation to work, grocery shopping. transporting children, and innumerable other reasons. When an individual's driver's license is suspended, that person is no longer able to legally drive. Driver's licenses may be suspended for many different legal issues, including previous traffic violations, DWIs, reckless driving, driving without insurance, or exceeding points limits on your driver's license.
At The Montanari Law Group, many of our clients have the best of intentions when they drove without a license. However, driving without a license is a serious charge, and we will work with you towards the best possible outcome for you and your family in your unique circumstances. We take pride in protecting the legal rights of drivers across New Jersey towns including Paterson, Little Falls, Wayne, Clifton, Woodland Park, West Milford, and the greater Passaic County area.
Call our office today for a free and confidential consultation with a member of our criminal defense team to discuss your individual needs and concerns and how we may be of service.
Penalties for Driving Without a License N.J.S.A. 39:3-40 Clifton, NJ Revoked License Lawyers
Pursuant to New Jersey Revised Statutes Title 39, Section 39:3-40 – "No person to whom a driver's license has been refused or whose driver's license or reciprocity privilege has been suspended or revoked, or who has been prohibited from obtaining a driver's license, shall personally operate a motor vehicle during the period of refusal, suspension, revocation, or prohibition. No person whose motor vehicle registration has been revoked shall operate or permit the operation of such motor vehicle during the period of such revocation."
Plainly stated, if you do not have a valid driver's license and vehicle registration, you are not legally permitted to drive. The penalties for driving without a valid driver's license are as follows:
First offense – $500 fine and suspension of driver's license for up to six months. If the initial license suspension was due to a DWI, driver's license will be suspended between one and two years and the offender may spend between 10 and 90 days in jail
Second offense – $750 fine and suspension of driver's license for up to six months. The offender may spend between one and five days in jail
Third offense – $1,000 fine and suspension of driver's license for up to six months. The offender may spend up to 10 days in jail
Wayne, NJ Traffic Violation Attorneys Discuss Driving a Car Without a License
Driving without a license can loosely refer to three distinct scenarios.
You have a valid driver's license, but not on your person. This is still a traffic violation, but not a serious one. Generally, you will be required to come forward with proof of your valid driver's license by a certain date. Depending on your circumstance and the police officer's discretion, you may be given a warning or pay a small fine with the potential of up to 2 points towards your license.
Your license expired, suspended or you never had a valid driver's license. Driving with an expired license generally falls into the category discussed in the previous section and can result in fines up to $500 for a first-time offense and not being able to apply for a driver's license for six months.
Your license is canceled or otherwise revoked by the state. Driving with a revoked license is slightly more serious than driving without a valid license, and depending on the nature of the suspension or revocation, may invite penalties up to a maximum of a $2,000 fine and one year of jail time.
In addition to the fines and other punitive measures, an administrative fee of $100 shall be owed upon the restoration of a driver's license which has been suspended or revoked due to a violation of any state law as pursuant to New Jersey Traffic Regulation Section 39:3-10A. The $100 may also go towards the restoration of any vehicle registrations which were similarly suspended due to the regulations set forth in Section 39:3-40.1.
Contact our Little Falls, NJ Suspended Driver's License Lawyers Today for a Free Consultation
At The Montanari Law Group, we have extensive experience defending our client's legal rights when charged with driving without a license in New Jersey, including the towns of Paterson, Wayne, Clifton, West Milford, Woodland Park, Little Falls, and the greater Passaic Falls area. We pride ourselves on advocating for clients who have been wrongfully accused or simply need a hand in dealing with the legal ramifications of a mistake.
Driving on a suspended license or without a driver's license is one such common occurrence. Our criminal defense attorneys will work with you on an individual level to learn your needs and concerns and help you reach the best possible outcome in your traffic violation case. We will use our experience and knowledge of the New Jersey Traffic Court System to pursue reduced charges, lesser or no jail time, lessened or eliminated potential fines, and the restored legal right to drive as soon as possible.
Contact us online or call our Little Falls office to speak with a member of our legal team at (973) 233-4396. Our criminal defense lawyers are waiting to hear the details of your unique case in a free and confidential consultation today.