Passaic County NJ Divorce Litigation Attorneys
Divorce and Family Law Attorneys in Little Falls, New Jersey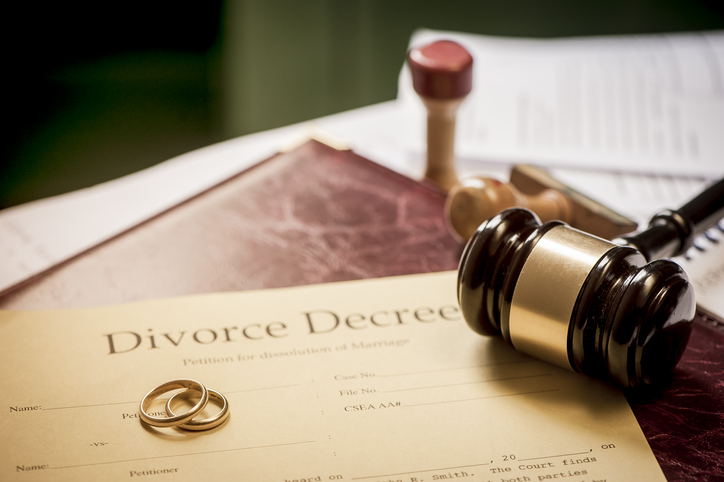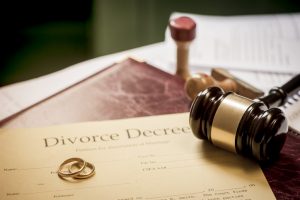 The initial decision to file for divorce is one of the many significant choices that you will make before your divorce is ultimately resolved. Among the most important decisions that you will face during the New Jersey divorce process is the specific avenue through which you will pursue a resolution. The unique circumstances of your case will determine the most suitable avenue for you. Nevertheless, there are some prevailing themes that may lead you in one direction over another. For example, the level of contentiousness between you and your spouse will strongly influence your ability to resolve divorce-related issues such as division of assets, alimony, and child custody outside of the courtroom. If you are involved in an uncontested divorce, mediation, arbitration, negotiation, or collaborative divorce may serve as viable alternatives. In some cases, however, reaching a resolution without the decision of a New Jersey Family Court Judge is simply untenable.
When faced with the challenging and complex trial process, the stakes are infinitely higher. In these situations, it is absolutely critical to have an experienced NJ divorce litigation attorney who can champion your interests and fight for your desired outcome. At The Montanari Law Group, our skilled divorce attorneys are equipped to tackle the most daunting of divorce issues. With our ferocious trial strategy, we have secured superior divorce outcomes for clients in Woodland Park, Clifton, Wayne, and throughout Passaic and Essex counties. For additional information and a cost-free consultation about your case, contact our New Jersey divorce attorneys today at 973-233-4396 or toll-free at 888-877-7985.
Divorce Litigation in New Jersey
First and foremost, it is important to note that the vast majority of New Jersey divorces settle before proceeding to trial. In fact, the entire divorce process is structured to encourage divorcing couples to come to their own agreements without having pursued traditional litigation. Before a trial date is scheduled, you and your spouse are required to submit to a host of pre-trial stages, including the Early Settlement Panel, Economic Mediation, Child Custody Mediation (if applicable), and an Intensive Settlement Conference.
Although New Jersey provides a multitude of opportunities to reach a settlement, and divorce attorneys can work with one another throughout the divorce process to negotiate a settlement that is agreeable to both parties, there are cases in which these efforts will simply not produce a result. For example, in a contested divorce in which one party filed the initial complaint about divorce on one of the accepted grounds for divorce, such as addiction or domestic abuse, disputes over these allegations may require a trial. In other cases, significant disagreements over child custody or equitable distribution of property may make litigation a necessity. If you do choose to pursue divorce litigation, the following is a brief outline of what to expect.
Pre-Trial Submissions
After the court enters an Order Setting Trial Date, it will require attorneys for both parties to submit Pre-Trial Submissions, which include exhibits, lists of witnesses, and trial briefs. Pre-Trial Submissions provide the court with an initial overview of the facts of your case and the general information that your attorney will be presenting at trial. For example, he or she may be relying on expert reports from real estate appraisers, business valuation experts, forensic accountants, or psychologists who specialize in child custody. These experts will also likely be included in your witness list.
Trial in Family Court
The actual length of your divorce trial will depend on your specific case. At times, these trials conclude within a few days. In others, they extend for lengthy periods of litigation. Once all evidence is presented, witnesses are heard, and arguments are made, the court will review all of the information and issue a Final Judgment of Divorce. This final judgment is accompanied by an opinion, in which the Judge outlines his or her logic in making determinations. At this point, you are legally divorced. However, both parties have the right to file a motion for reconsideration or an appeal if they believe the outcome is unjust. Throughout this process, your divorce attorney can serve as an invaluable asset, ensuring that your rights and interests are protected.
Contact a Clifton NJ Divorce Litigation Attorney for a Free Consultation
If you are considering divorce litigation in New Jersey, contact our Passaic County divorce attorneys online or at our Little Falls offices at 973-233-4396. We provide initial consultations free of charge.