Wills, Trusts, and Estates Attorneys Passaic County NJ
Serving Clients with Living Wills, Trusts, Power of Attorney, and Estate Planning Across Passaic County with an Office in Little Falls NJ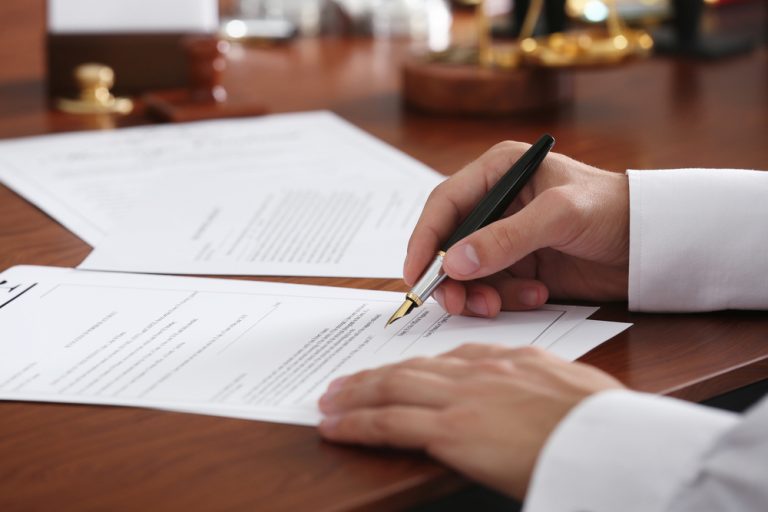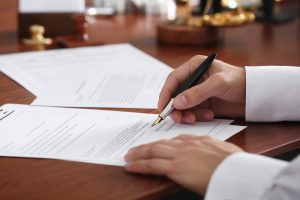 Preparing for death is not something that anyone necessarily enjoys doing. However, it is essential for ensuring the wellbeing of your loved ones after your death, and there is an art to planning that can help you feel empowered, steady, and ready for whatever may come.
Our team of estate attorneys is experienced in supporting the process of estate planning so that you can be sure you will leave a legacy; it is one of the most generous and impactful gifts you can give the loved ones and important causes in your life. Regardless of where you are in your estate planning process, we will give you the information you need on the planning and probation of your estate to ensure that your desires are fully and clearly reflected in your Last Will and Testament.
Specifically, we will walk you through important considerations when it comes to estate planning such as
Applicable elder laws in New Jersey
Proper and complete preparation of a Last Will and Testament
The probation process that your executor will oversee to carry out your desires and the distribution of your estate laid out in your Last Will and Testament
The process of preparing trusts
The process of assigning charitable donations
Guardianships
Consultation on individual needs you may need to be met as it regards your estate
The importance of finalizing a legal Last Will and Testament can not be overstated. In order for the full extent of your desires to be carried out by an executor, or administrator, during the probation process, the Will must have been finalized correctly. Otherwise, under New Jersey Probation Law, your estate will be dispersed by a court-appointed official.
Additionally, if your named executor is unable to locate an original copy of your Will, they must file an order with the New Jersey Superior Court to request that the Court receive a copy of the Will. If that request is denied, your estate will receive a court-appointed executive as if you did not have a finalized Will, and your desires and legacy cannot be promised fulfilled.
Our firm knows the importance of a tightly-knit estate plan and is committed to understanding the full extent of your legacy vision and your concerns. We walk with you every step of the way and continue to engage with your chosen executor after your death to ensure that your wishes are carried out.
Last Will and Testament Attorneys Little Falls NJ
New Jersey law requires that a Last Will and Testament be specifically finalized in order for the decedent's appointed executor to carry out their last wishes and distribute their estate. If a Will is properly prepared, the executor is responsible for probating the Will, which means administering its requests and handling all distribution of assets.
An Executor of a Last Will and Testament
An executor is responsible for the following duties, whether that administrator is appointed by the decedent, as in the case of a properly finalized Last Will and Testament, or whether the person is court-appointed, in the case that there is not a finalized Will:
Probate the decedent's estate following the finalized Last Will and Testament and carry out all outstanding debts and taxes;
File the Last Will and Testament with the New Jersey Surrogate Office in the county in which the decedent was a resident when they died;
Post a bond that serves as insurance in case they commit any grievous error during their duty as executor, requiring that they hand over their duties;
File paperwork with the Internal Revenue Service and the County Surrogate Office to remove them from personal liability for any outstanding debts that it is discovered the estate holds;
Open an estate bank account using a new Federal Tax Identification Number for the estate specifically, through which all payments will be handled, as the decedent's Social Security number lapses at the time of their death;
Take an inventory of all estate assets and compare that to the Last Will and Testament;
File and pay all taxes owed;
Settle all outstanding debts, and finally,
Distribute the assets to named beneficiaries, including personal loved ones such as family and organizational causes.
Consult a Northern NJ Estate Planning Attorney Today
Our firm is committed to supporting your estate planning process and seeing that your Will be carried out to the full extent of your intentions.
At The Montanari Law Group, our team is skilled in handling all matters of estate planning and probation for our clients in Woodland Park, Wayne, West Milford, Clifton, Little Falls, and the greater Passaic County.
Our unique approach focuses on ensuring that your legacy is secure.
To schedule a consultation with an experienced team member to discuss your estate planning needs, fill out our online form or through our Little Falls office today at 973-233-4396 for a free consultation.