Robbery Defense Attorneys Passaic County, NJ
Serving Clients Across Paterson, Woodland Park, Wayne, Clifton, Little Falls, West Milford and Passaic County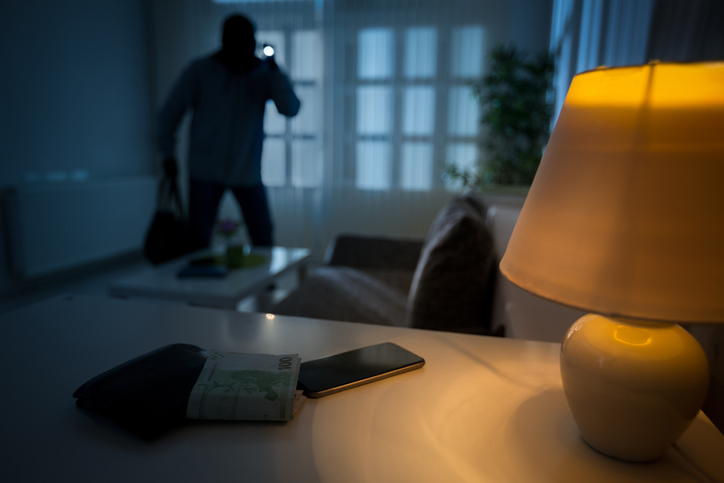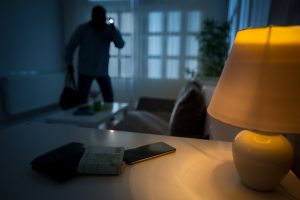 Robbery is a form of theft which involves acts of, or the threat of, violence against another person. Robbery is a serious violent crime and NJ and Passaic County prosecutors often push for maximum punitive measures in an effort to discourage future offenses and potential robbery offenders.
Convictions of robbery in New Jersey are considered first or second-degree felonies and may lead to prison sentences of up to 20 years, however, you do not need to fight these potentially life-changing charges alone.
At The Montanari Law Group, our criminal defense attorneys have extensive experience serving clients facing theft and fraud charges of all kinds, including robbery. We strive to protect the legal rights of all our clients throughout local New Jersey towns including Paterson, Wayne, Woodland Park, Clifton, Little Falls, West Milford, and the greater Passaic County area.
Call our office today to speak with a member of our legal team in a free and confidential consultation regarding your robbery and/or other theft and fraud charges and to find out how our firm can best serve you.
Robbery N.J.S.A. 2C:15-1: Clifton, NJ Robbery Lawyers
Pursuant to New Jersey Revised Statutes Section 2C:15-1 – Robbery, an individual may be convicted of robbery if he or she engages in one of the following activities:
Inflicts bodily harm or uses physical force upon another person while in the process of committing a theft
Threatens, intimidates, or otherwise intentionally makes another person fear for his or her safety while in the process of committing a theft
"In the process of committing a theft" refers to both the during the theft or theft attempt and the immediate aftermath. This can include the process of fleeing the scene and eluding law enforcement.
Paterson, NJ Robbery Attorneys Discuss Grading and Penalties
Robbery is a second-degree charge by default. First-degree robbery charges may result from a robbery in which the offender:
Uses or threatens to use a deadly weapon
Attempts to kill or kills anyone
Intentionally causes severe bodily harm to another person
Attempts to cause severe bodily harm to another person
First-degree robbery convictions may lead to prison time from 10-20 years, fines up to $200,000, and a felony conviction on your permanent record.
Second-degree robbery convictions may lead to prison sentences ranging from five (5) to ten (10) years, fines up to $150,000, and a felony conviction mark on your permanent record.
As robbery is considered a violent criminal charge in New Jersey, it is governed by the New Jersey No Early Release Act. This act states that all robbery associated prison sentences must be served for a minimum of 85% of the total sentence before the offender may become eligible for parole.
Additionally, robbery offenses carry a presumption of incarceration, meaning that all convictions are presumed to lead to prison time. Many lesser offenses in New Jersey come with a presumption of non-incarceration for first-time offenders. This is not the case for robbery convictions.
Building a Defense for Robbery Charges in Passaic County
Our Passaic County robbery defense lawyers understand that the nature of each robbery case is different. It is important to understand that the burden of proof is on the prosecution to show several factors in order to lead to a conviction, and we may choose to attack one or multiple pillars of the prosecution's arguments.
Are you guilty of theft? This is the primary factor in any robbery or theft case. If we are able to show that you either did not steal, did not attempt to steal, or simply took something which was already yours, your robbery charges may be dropped entirely.
Was the physical force involved? In order to be considered robbery and not a lesser theft offense, physical force must have been used by the offender as we described earlier. If there are no apparent injuries and there was no use of a weapon, oftentimes robbery charges stem from a victim feeling threatened during a theft. This is a grey area, and our attorneys will argue that you were not intentionally or otherwise threatening physical harm to anyone involved.
In a first degree charge, we may also strive to show that any physical force was not sufficient to cause a higher gradation of robbery. Again, this may hinge on whether any injuries sustained were legally considered to be "severe" or whether the offender threatened to use deadly force. Disproving or casting doubt onto any one of these factors may lead to reduced or even dismissed charges.
Contact our Little Falls Robbery and Theft Defense Lawyers Today
At The Montanari Law Group, our team of defense attorneys serves clients facing robbery charges and other theft-related charges across New Jersey, including towns like Clifton, Paterson, Wayne, West Milford, Little Falls, Woodland Park, and the greater Passaic County area.
We believe in treating all our clients with the respect and compassion we would expect to receive when facing such life-changing charges. Contact us online or via our Little Falls offices by calling (973) 233-4396 today. A member of our legal staff will be standing by to discuss the details of your robbery or other theft charges in a free and confidential consultation.