Aggravated Assault Attorneys Passaic County, NJ
Defending Clients in Wayne, Paterson, Clifton, Woodland Park, Little Falls, West Milford & Passaic County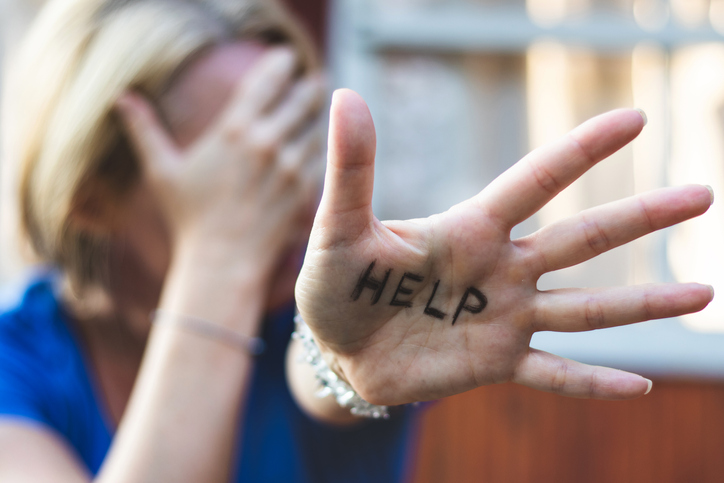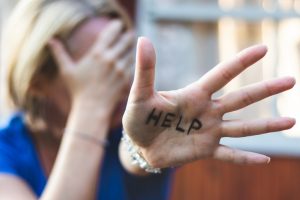 Assault in New Jersey is essentially the act of knowingly or negligently harming another person, or in some cases, threatening to physically harm that person. Simple assault is a disorderly persons offense at worst. However, aggravated assault is a much more serious charge which can result in a felony conviction, prison time, and major fines. The difference between simple assault and aggravated assault convictions can determine whether the offender receives a slap on the wrist or up to 10 years in state prison and the stain of a felony conviction on their criminal record.
At The Montanari Law Group, our criminal defense attorneys take pride in protecting the legal rights of our clients across New Jersey, including towns like Clifton, Wayne, Paterson, West Milford, Little Falls, Woodland Park, and the greater Passaic County area. We have extensive experience and intimate knowledge of the New Jersey Criminal Court system. We believe in working with clients to understand the exact nature of their case and how we can best seek to reduce and even dismiss charges when possible.
Call our office today to speak with an aggravated assault defense representative in a free and confidential consultation regarding your aggravated or simple assault charges and how we can best serve your needs.
Aggravated Assault vs. Simple Assault N.J.S.A. 2C12-1 Wayne, NJ Assault Defense Lawyers
Pursuant to New Jersey Revised Statutes Section 2C:12-1:
Simple assault is when an offender "Attempts to cause or purposely, knowingly or recklessly causes bodily injury to another; or negligently causes bodily injury to another with a deadly weapon; or attempts by physical menace to put another in fear of imminent serious bodily injury."
Aggravated Assault is when an offender does any of the following actions:
Attempts to cause serious bodily injury to another, or causes such intentional property damage or act with reckless indifference leading to injury
Attempts to cause serious bodily injury to another with the use of a deadly weapon
Recklessly causes bodily injury to another with a deadly weapon
Knowingly and intentionally points a firearm at another individual, regardless of whether the weapon is loaded
Commits a simple assault, as defined above, upon a law enforcement officer, fireman, first-aid or medical services employee, school employee such as administrator or teacher, employee of the Division of Child Protection and Permanency, New Jersey state Justice, operator of a motorbus or rail passenger service, corrections officer, utilities company employee, health care worker, psychiatric care worker
Causes bodily harm to another person while eluding a law enforcement officer
Causes bodily injury by knowingly or purposely starting a fire or causing an explosion, including such an event which prevents emergency services from performing their duties
Knowingly aiming a firearm at a law enforcement officer
Knowingly aiming an imitation firearm at a law enforcement officer with the intent of intimidation
Using or activating a laser system or device which would cause a reasonable person to believe that it is a laser system at a law enforcement officer
Penalties for Aggravated Assault: Clifton, NJ Assault Defense Attorneys
Aggravated assault in New Jersey may result in convictions ranging from second degree to fourth degree and may be considered a felony. There are several factors which play a role in determining the degree and the punitive measures therein for aggravated assault convictions, including:
The severity of the injuries sustained in the event
The presence of a firearm or other deadly weapon and the manner in which it was used
The victim's occupation and behavior at the time of the incident
Where the act took place and under what circumstances
Second-degree aggravated assault may result in a prison sentence of five (5) to ten years and a maximum fine of $150,000.
Third-degree aggravated assault may result in a prison sentence of three (3) to five (5) years with a maximum fine of $15,000.
Fourth-degree aggravated assault may result in a maximum of 18 months in prison and a $10,000 fine.
For lesser aggravated assault convictions, there is a "presumption of non-incarceration" for first-time offenders. In other words, if you do not have a history of assault or other violent crime, your prison sentence may be dropped in lieu of a probation period. If however, an individual is sentenced to prison, aggravated assault falls under the "no early release act" which prevents offenders from getting a parole hearing until they have served a minimum of 85 percent of their sentence.
Paterson, NJ Aggravated Assault Lawyers Form a Defense Case
There are many ways in which our Paterson aggravated assault defense attorneys can attempt to show that your charges should be reduced from aggravated to simple, to a lesser degree of aggravated assault, or dismissed altogether. Some successful methods include demonstrating that:
The offender was acting in self-defense
The offender was acting in the defense of others
The fight or altercation was mutual with no one-sided aggression
The victim's injuries were not as severe as initially claimed
Law enforcement officers or other special personnel did not adequately identify themselves
Many more depending on the exact nature of your case
Contact our Little Falls Aggravated Assault Defense Attorneys Today
At The Montanari Law Group, we treat each client with the respect and compassion we would expect to receive across New Jersey towns such as Paterson, Wayne, Clifton, Woodland Park, Little Falls, West Milford, and Passaic County. When dealing with serious criminal charges such as aggravated assault, you can lean on our extensive experience and knowledge of the New Jersey Criminal Court system as we strive to have your charges reduced or dismissed.
Contact us online or call our Little Falls offices at (973) 233-4396 today to speak with one of our criminal defense attorneys concerning your aggravated assault or simple assault case and how we can best serve your needs.