Passaic County NJ Family Law Attorneys
Divorce and Family Lawyers in Woodland Park, New Jersey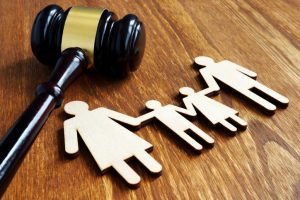 Family law matters are inherently complicated, challenging, and intensely emotional. Your family relationships are among the most important things in your life and many times, family issues affect your life in other areas, ranging from income to assets, personal safety, and overall well-being. If you are married, a decision to divorce or separate will raise questions about how to fairly divide your life as a couple and how to develop an arrangement that allows you both to move forward in a positive position. If you have children, your time with them, ability to support them, to protect them, and to plan for their futures is of paramount concern.
If you are considering marriage, a prenuptial agreement may provide you both with peace of mind, knowing that your financial future is secure regardless of your relationship status. If you are the victim of domestic violence, a restraining order may be necessary to protect you from harm and prevent threats to your safety. As you can see, there are so many circumstances that may necessitate legal intervention to resolve a family law matter. What matters most is that you have an experienced New Jersey family law attorney on your side to protect your interests and aggressively advocate on your behalf.
Your Passaic New Jersey Family Lawyers
At Del Sardo & Montanari, our seasoned New Jersey family lawyers assist clients with a vast array of family law matters, including divorce, child custody, child support, alimony, and domestic violence. With offices in Passaic County, we have a passion for providing unparalleled representation to clients in Woodland Park, Wayne, Little Falls, Montclair, Passaic, Essex, and surrounding communities. Our commitment to excellence is evidenced in the many awards, accolades, and glowing client reviews that we have received along the way. For instance, Senior Partner Darren J. Del Sardo, who is at the helm of our family law practice, is a New Jersey Supreme Court Certified Civil Trial Attorney who has been named among the Top 100 Trial Attorneys in the Nation by the National Trial Lawyers Association. Fellow partner Michael J. Montanari is a talented legal mind who was honored with inclusion in the New Jersey Super Lawyers Rising Stars list, published by Thompson Reuters.
If you are involved in a family law matter in New Jersey, you need someone who cares about you, who will deploy all of their knowledge and resources to achieve the best possible outcome in your case. Our attorneys are dedicated to serving that very purpose for you. To discuss your case with one of our New Jersey family lawyers today, contact our Woodland Park offices at 973-233-4396 for a free consultation.
New Jersey Family Law Matters
There are a host of family law matters that you may face throughout your life. Our attorneys meet you where you are on your journey and work tirelessly to help you through the legal process and secure an outcome that serves your best interests. Some of the most common issues that we address on behalf of our clients include:
Contact a Wayne NJ Family Law Attorney for a Free Consultation
If you are currently facing a family law matter or considering pursuing a divorce, restraining order, or another legal action, it is important to understand all of your available options, as well as the benefits and drawbacks of each. Our Passaic County NJ family lawyers will provide you with an honest assessment of your case and answer all of your questions. With knowledge at your disposal, you can make the most informed, confident decisions for your future and that of your family. Simply call 973.233.4396 to receive your cost-free consultation.