Passaic County NJ Family Law Attorneys
Divorce and Family Lawyers in Little Falls, New Jersey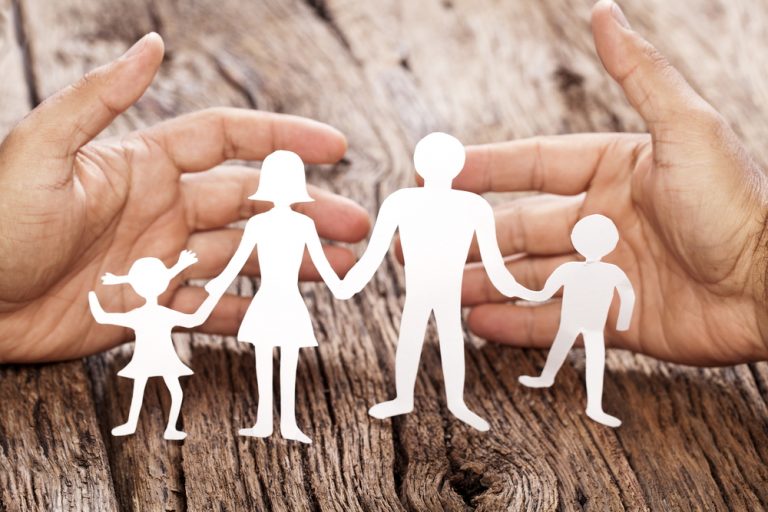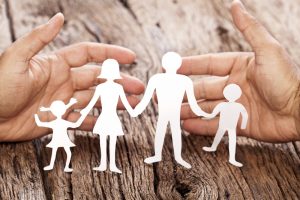 Family law matters are inherently complicated, challenging, and intensely emotional. Your family relationships are among the most important things in your life. Often, family issues affect your life in other areas, ranging from income to assets, personal safety, and overall well-being. If you are married, a decision to divorce or separate will raise questions about how to fairly divide your life as a couple and develop an arrangement that allows you both to move forward in a positive position. If you have children, your time with them, ability to support them, protect them, and plan for their futures is of paramount concern.
If you are considering marriage, a prenuptial agreement may provide you both with peace of mind, knowing that your financial future is secure regardless of your relationship status. If you are a victim of domestic violence, a restraining order may be necessary to protect you from harm and prevent threats to your safety. As you can see, there are so many circumstances that may necessitate legal intervention to resolve a family law matter. What matters most is that you have an experienced New Jersey family law attorney on your side to protect your interests and aggressively advocate on your behalf.
Your Passaic New Jersey Family Lawyers
At The Montanari Law Group, our seasoned New Jersey family lawyers assist clients with a vast array of family law matters, including divorce, child custody, child support, alimony, and domestic violence. With offices in Passaic County, we have a passion for providing unparalleled representation to clients in Woodland Park, Wayne, Little Falls, Montclair, Passaic, Essex, and surrounding communities. Our commitment to excellence is evidenced in the many awards, accolades, and glowing client reviews that we have received along the way. Fellow partner Michael J. Montanari is a talented legal mind honored with inclusion in the New Jersey Super Lawyers Rising Stars list, published by Thompson Reuters.
If you are involved in a family law matter in New Jersey, you need someone who cares about you, who will deploy all of their knowledge and resources to achieve the best possible outcome in your case. Our attorneys are dedicated to serving that very purpose for you. To discuss your case with one of our New Jersey family lawyers today, contact our Little Falls offices at 973-233-4396 for a free consultation.
New Jersey Family Law Matters
There are a host of family law matters that you may face throughout your life. Family life is central to daily living, so it is no surprise that the courthouses across New Jersey brim with family law cases. People marry, divorce, or have children before separating, make arrangements for their families and relationships, and more. If marital partners no longer live together, they negotiate their time with their children and allocate their property rights. Though they may try to handle these huge life events by themselves, most often, couples need the help of family law attorneys and the judicial system to sort out life's thorniest problems. Our attorneys meet you where you are on your journey and work tirelessly to help you through the legal process and secure an outcome that serves your best interests. Some of the most common issues that we address on behalf of our clients include:
Family law courts govern pre and postnuptial agreements, annulment, divorce, property division, child custody, adoption, spousal support, child support, and more. When couples marry, they do not anticipate their family lives will become the subject of a legal proceeding. Still, the reality is that many couples divorce or dissolve their civil unions, and it can be overwhelming for the entire family. A family law attorney can help you when you are at your most vulnerable.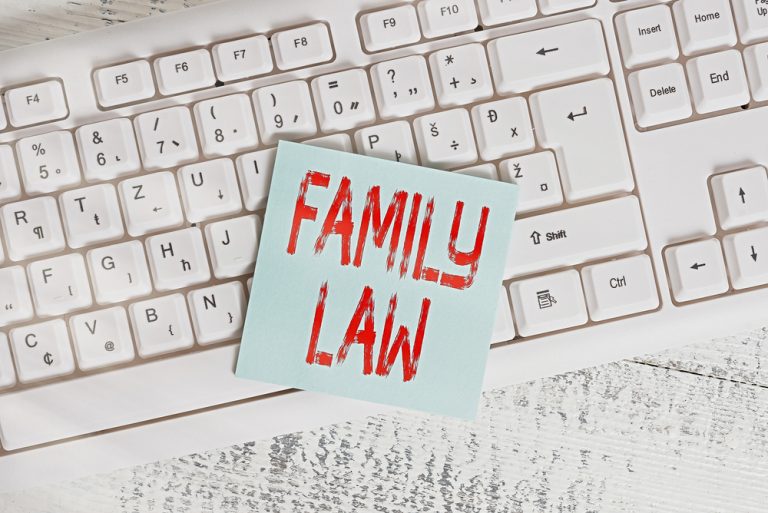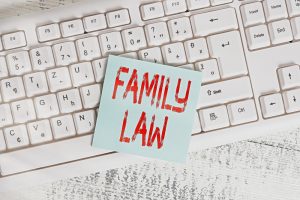 Family Law and Divorce
Divorce can make the strongest person feel defeated. But before one can divorce, they must be legally married. To marry, each party must be 18 or over or have parental consent if 16 or 17. They must be unmarried or legally divorced and unrelated to one another in the first degree except for first and second cousins or further distanced relatives. Finally, they need a marriage license issued from the New Jersey Registrar before they have the ceremonial wedding. At the registrar's office, they will fill out an application for a marriage license, sign it under oath and have it witnessed by an official issuing the license.
The divorce petition requires the petitioner to choose the type of legal proceeding and its reasons. To initiate the process to become divorced, a couple must choose between untying the matrimony bonds or bed and board separation, the first meaning divorced and the second separated and not living with one another. Divorce grounds range from irreconcilable differences that have led to the irredeemable breakdown of the marriage, which has lasted for six months or more, to adultery, desertion, separation, cruelty, addiction, institutionalization, imprisonment, and deviant sexual behavior.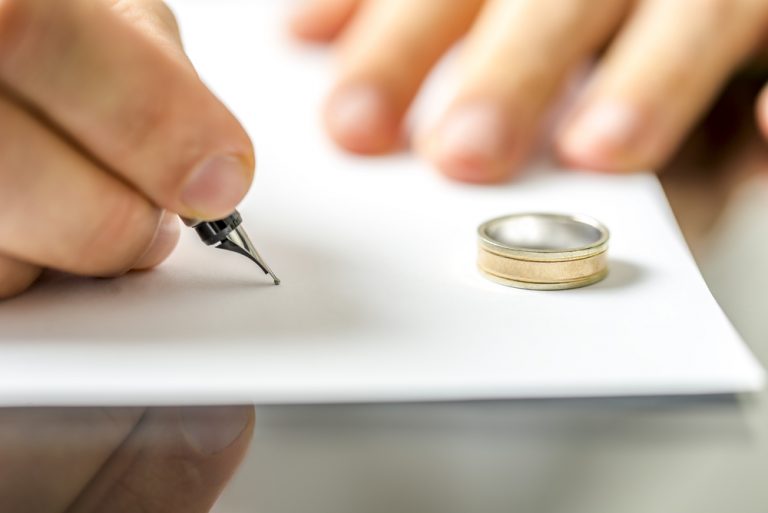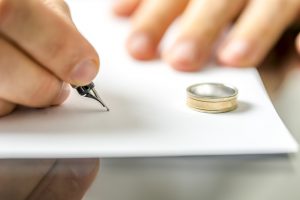 The bed and board divorce is similar to a legal separation and is petitioned for in the same way as the broken matrimonial bond proceeding. It allows for reconciliation as it does not completely dissolve the marriage. The couple may have physically separated, moving into different households, and so must have the court order a child custody and support arrangement, or spousal support, if applicable, as well as a property and debt allocation. A separation agreement enables the couple to live separately, keeping their own earnings and wealth accumulation after the date of separation, and remain married. A legal arrangement may be advantageous to keep health insurance benefits for the family and tax breaks. It also helps each of the spouses to maintain control over their property.
Marital property and equitable distribution of assets
New Jersey divides marital property based on equitable distribution of assets and debts and not on a straight split, unlike other states. Some property divisions are easier than others, however, due to a pre-or post-nuptial agreement. A couple anticipating marriage may enter into a prenuptial agreement that assigns certain property to one party or the other in the event of divorce. A prenuptial agreement is common when one spouse enters the marriage with significantly more property or business interests than the other. For example, a spouse who received a house in a prior divorce settlement may want to preserve their separate property interest in that property before marrying someone else. In that way, the divorced spouse does not lose full ownership of the house if they are subsequently divorced.
Postnuptial agreements are a lot like prenuptial agreements, except the parties enter the contract after they marry. A postnuptial agreement is typically preceded by a significant change in the circumstances of one or both parties during the marriage itself. So, for example, when one spouse begins making a large sum of money or property during the marriage, they may want to contract with the other party to keep their earnings or certain property acquired during the marriage separate. Thus, the high-earning spouse does not have to divide this equitably and risk ending up with less of what they consider theirs rightfully if they divorce.
Additional reasons for a postnuptial agreement are to change the terms of a prenuptial agreement or to protect marital assets from a spouse who has become addicted to drugs or gambling and threatens to bankrupt the family assets. The postnuptial agreement may protect the assets of one spouse, that is if the judge honors the postnuptial agreement. In New Jersey, postnuptial agreements, more so than prenuptial agreements, are frowned upon in some cases. A judge can view such agreements as made in anticipation of divorce and not in the spirit of marital trust in a fiduciary relationship.
Family Law and Alimony
In terms of alimony, much of the details of the marital existence before divorce come into play. That means the judge can examine the marital history, current picture of the family and decide what is fair. The length of the marriage also is a factor.  So, a 25-year marriage in which the wife stayed home with the kids and the husband worked may cause a judge to award the wife more alimony to rehabilitate herself into the job market or sustain her through retirement. Other important factors for alimony are the lifestyle of the parties while married compared to what they are post-separation and the personal challenges or qualities of each person interpersonally, socially, financially, and psychologically. Similarly, if one of the spouses cheated on the other, the grounds for the divorce may be adultery, and the judge may consider this based on the inequitable consequences the fault of one party created in the marriage.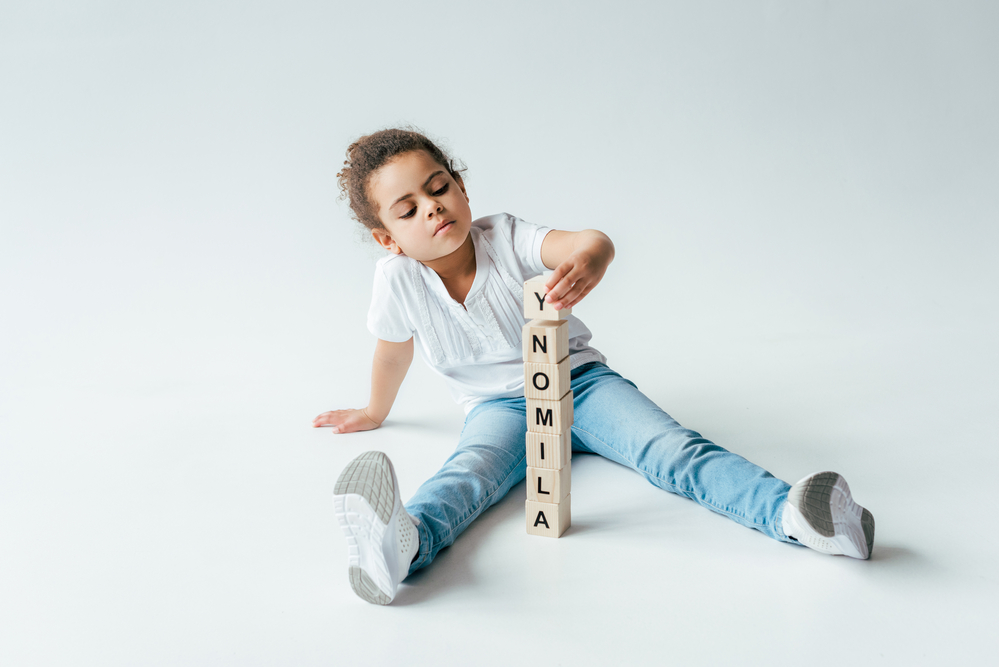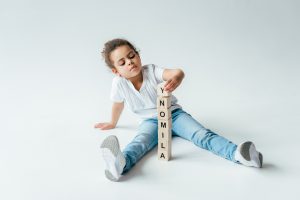 When couples divorce, the court order regarding property division and rights and responsibilities of each party to pay debts, support children or support the other spouse is final. A party who wishes to make post-divorce modifications must file a motion listing reasons for the request. A court is not likely to grant a modification because someone purely changed their mind. But a judge could modify a property allocation if one party defrauded the other in hiding assets so that an equitable property division was impossible to make when the divorce decree was finalized. Otherwise, child custody, child support, and spousal support orders in divorce judgments may be modified as circumstances change.
Family Law and Adoption
Aside from divorce and marital agreements, family law courts also oversee adoption proceedings. Anyone over the age of 18 may adopt another person, including an adult, so long as the petitioner for adoption is ten years older than the person to be adopted. Children ten and over must consent to the adoption. And, if married, the spouse must also consent to the adoption. Once a petition is submitted to the court and the New Jersey Department of Children and Families Child Protection and Permanency Division conducts a home study, a judge may approve an adoption. The home study is both educational to the prospective adopters and adoptees and an assessment of the fitness of the petitioner or petitioners to adopt.
While adoption is a fairly simple process, most laypeople are unfamiliar with the legal documents and terminology used to complete the process. As in all family law matters, a legal professional is a must.
Contact a Little Falls, NJ Family Law Attorney for a Free Consultation
When families go through changes for the better or worse, it is an emotional time. Having a family law attorney to counsel you throughout the sometimes lengthy process of getting through a divorce, child custody, child support, property division, pre, and post-divorce matters, or adoption can make an otherwise grueling process bearable. Our family law attorneys know the emotional toll of critical life-changing events, such as divorce, and can guide you through it. Do not hesitate to team up with an experienced family law attorney at The Montanari Law Group when you need one. Even having questions that you speak about with a skilled and knowledgeable family lawyer can go a long way toward making you feel more confident in decision-making at one of the most critical times of your life.
If you are currently facing a family law matter or considering pursuing a divorce, restraining order, or another legal action, it is important to understand all of your available options, as well as the benefits and drawbacks of each. Our Passaic County NJ family lawyers will provide you with an honest assessment of your case and answer all of your questions.
With knowledge at your disposal, you can make the most informed, confident decisions for your future and that of your family. Call (973)-233-4396 to receive your cost-free consultation.