Clifton NJ Simple Assault Lawyers
Passaic County NJ Criminal and Domestic Violence Defense Attorneys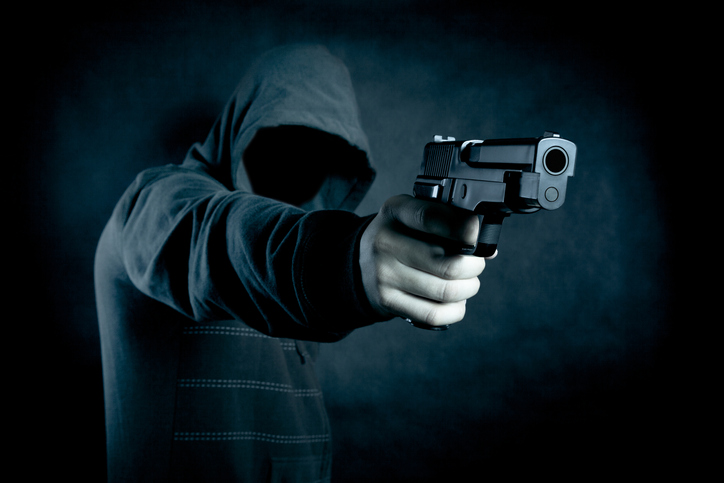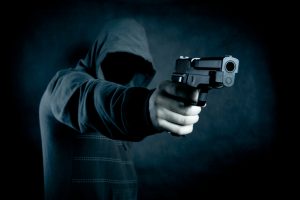 In New Jersey, there are two classifications of assault crimes: simple assault and aggravated assault. Simple assault is the lesser of these crimes and is considered a disorderly persons offense, which is similar to a misdemeanor. Simple assault charges can be issued in isolation, as a result of interactions between private citizens, or in conjunction with restraining orders if they arise in the context of domestic violence. Notably, if a simple assault is committed against a law enforcement officer or public servant, these charges are enhanced to aggravated assault, which spells more severe consequences for those convicted. When you are charged with simple assault, you are required to appear in the Municipal Court associated with the municipality in which the alleged offense occurred. If a temporary restraining order is also issued against you, you will be required to appear in the Family Division of the Superior Court for a separate proceeding, after which a Family Court Judge will determine whether or not to issue a Final Restraining Order against you. In either circumstance, your relationships, your reputation, and your future hangs in the balance.
At The Montanari Law Group, our purpose is simple: to vigorously defend and ultimately prove your innocence. Our trial-tested criminal defense lawyers are skilled at navigating the complexities of the legal process, and we work tirelessly to achieve the best possible outcomes for our clients. Having successfully represented clients in Municipal and Superior court throughout Passaic and Essex counties, including in Clifton, Totowa, Wayne, Hawthorne, and Little Falls, we have the will and the skill to fight for you. The head of our criminal law practice, founding Partner Michael J. Montanari, has over 16 years of experience and has earned inclusion in the Super Lawyers Rising Stars List, published by Thompson Reuters. He has developed a criminal defense practice built on obtaining superior results and providing personalized client service. To discuss your case with one of our knowledgeable criminal defense attorneys today, contact our offices at 973-233-4396 or toll free at 888-877-7985 for a free consultation.
Simple Assault in New Jersey: N.J.S.A . 2C:12‑1
The New Jersey Criminal Code describes simple assault offenses in section N.J.S.A . 2C:12‑1 and provides:
a. Simple Assault. A person is guilty of assault if he/she:
(1) Attempts to cause or purposely, knowingly, or recklessly causes bodily injury to another; or
(2) Negligently causes bodily injury to another with a deadly weapon; or
(3) Attempts by physical menace to put another in fear of imminent serious bodily injury.
Simple Assault is a disorderly persons offense unless it is committed in a flight or scuffle entered into by mutual consent, in which case it is a petty disorderly persons offense.
NJ Simple Assault Charges Explained
It is important to note that you can be charged with simple assault without actually committing an assault. If you attempt by "physical menace" to put someone in fear of imminent serious bodily injury, you have committed simple assault under New Jersey law. In other words, if through your physical actions you have caused another person to fear that you are about to seriously injure them, you can be charged with simple assault. Also, simple assault need not be committed on purpose. For example, if your reckless behavior injures someone else, you may have committed simple assault, even if this was not your intention. Obviously, there is significant room for interpretation when considering the breadth of the legal language about simple assault.
As mentioned above, typical simple assault charges are disorderly persons offenses. A conviction for a disorderly persons offense may lead to penalties including a $1,000 fine, a 6-month sentence in the county jail, and a charge on your criminal record. However, if the simple assault occurs in a mutual altercation, such as a bar fight, the charges are for a petty disorderly persons offense, which is punishable by a sentence of 90 days in the county jail, a fine of up to $500, and a charge on your criminal record. Your defense attorney should thoroughly investigate the circumstances of your case to identify potential arguments for a dismissal and/or alternatives to a conviction. These may include anger management classes; a plea to a municipal ordinance violation, which is similar to ticket and will not result in a criminal record; or enrollment in a diversionary program such as conditional dismissal.
Contact a Wayne NJ Simple Assault Lawyer Today
If you have been charged with simple assault, are facing a restraining order, or both, contact our Passaic County NJ criminal defense attorneys today 973-233-4396. We will provide you with the answers to your questions and explain your legal options in a cost-free consultation.