Passaic County NJ Child Custody Lawyers
Parenting Time and Visitation Attorneys in Little Falls, New Jersey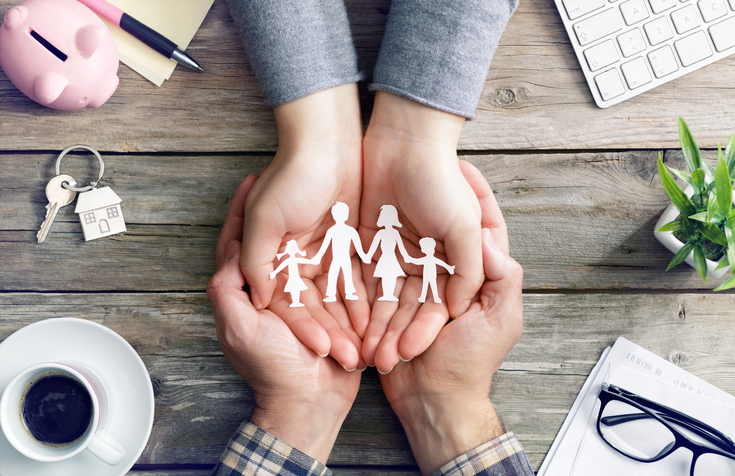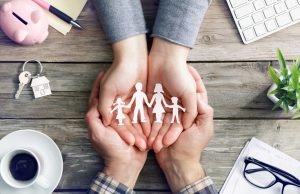 Child custody and parenting time, or visitation, can represent some of the most difficult and emotionally-charged issues to be resolved during a divorce. New Jersey law acknowledges that in most cases, it is in the best interests of the child to maintain frequent and continuing contact with both parents, while both parents share the rights and responsibilities of child-rearing. Although both parents likely want to develop an arrangement that is in the child's best interests, they often differ drastically about what this actually means. Coming to an agreement with regard to child custody can be taxing emotionally for you and your children, while the outcome will spell long-term implications for their future. Understanding your parental rights and responsibilities and developing a child custody configuration that best serves the needs of you and your family can be challenging; however, a knowledgeable divorce attorney can serve as your greatest asset during this trying time.
The attorneys of The Montanari Law Group provide support and guidance to divorcing parents facing child custody and parenting time issues. Utilizing our considerable experience and resources, we work tirelessly to develop workable solutions that best serve the needs of your children and family. Our divorce attorneys have assisted countless clients in Little Falls, Wayne, Clifton, and throughout Passaic and Essex counties in arriving at favorable child custody configurations. We understand that each case is unique, requiring a specific approach that is informed by the circumstances, priorities, and needs of the individuals involved. As such, we will take the time to learn as much as we can about your situation and work with you to devise the best strategy for you and your family. To discuss your case with a member of our seasoned family law team today, contact our Passaic County offices at 973-233-4396 or toll-free at 888-877-7985 for a free initial consultation.
Types of Child Custody in New Jersey
There are two distinct types of child custody under New Jersey law: physical custody and legal custody. Physical custody refers to the actual place in which the child will reside and spend time. On the other hand, legal custody refers to the decision-making power that one or both parents have to make significant decisions regarding how the child is raised, including his or her education, religious upbringing, and medical care.
There are a variety of child custody configurations that may be applicable depending on the circumstances of your specific case. For example, primary physical custody can be granted to one parent, with whom the child primarily lives, while visitation or parenting time is granted to the other parent. The parent with primary physical custody is referred to as the primary custodial parent, while the other parent is referred to as the non-custodial parent. In other cases, physical custody can be shared among both parents, with the child spending equal time at both residences and alternating between the two. This arrangement is often referred to as joint or shared physical custody. Sole physical custody can also be granted in certain cases in which the child resides with one parent and spends less than two overnights per week with the other parent.
As for legal custody, joint legal custody allows both parents to participate in the process of decision-making with regard to the child's education, religious upbringing, medical care, and other important decisions. Conversely, sole legal custody provides unilateral decision-making to one parent, meaning that he or she can make significant decisions related to the child's welfare without consulting the other parent.
Ultimately, the child custody arrangement should be based on the best interests of the child after considering the factors outlined below. Parents can arrive at any number of configurations, including shared physical and legal custody, primary physical custody to one parent and joint legal custody, sole physical custody to one parent and joint legal custody, or sole physical and legal custody granted to one parent.
Factors that Influence Child Custody in New Jersey
According to N.J.S.A. 9:2-4(c), the New Jersey courts must consider the following factors when determining appropriate child custody and parenting time arrangements:
Each parent's ability to communicate and cooperate with the other in matters regarding the child;
Each parent's willingness to encourage the child to maintain a strong relationship with the other parent;
The child's relationship with each parent and his or her siblings;
The child's safety in each parent's care
The child's needs;
Each parent's ability to offer a stable home environment;
The quality and continuity of the child's education;
The child's parental preference if of sufficient age and capacity to reason;
Each parent's fitness to care for the child;
Each parent's geographical proximity to the other;
Each parent's employment responsibilities;
Each parent's time with the child before the parents' separation;
Each child's age; and
Each parent's history of domestic abuse, if any.
Contact our Wayne NJ Child Custody Lawyers for a Free Consultation
To speak to one of our highly knowledgeable Passaic County child custody attorneys, contact us at 973-233-4396 or toll-free at 888-877-7985 for a free initial consultation. Our Little Falls, New Jersey office is conveniently located next to major highways with access to public transportation.