Gender Difficulties Fathers Face When Seeking Child Custody
Explore the Evolution of Child Custody Matters From the Tender Years Doctrine to Balanced Court Decisions Avoiding Gender Bias Against Fathers Seeking Custody in New Jersey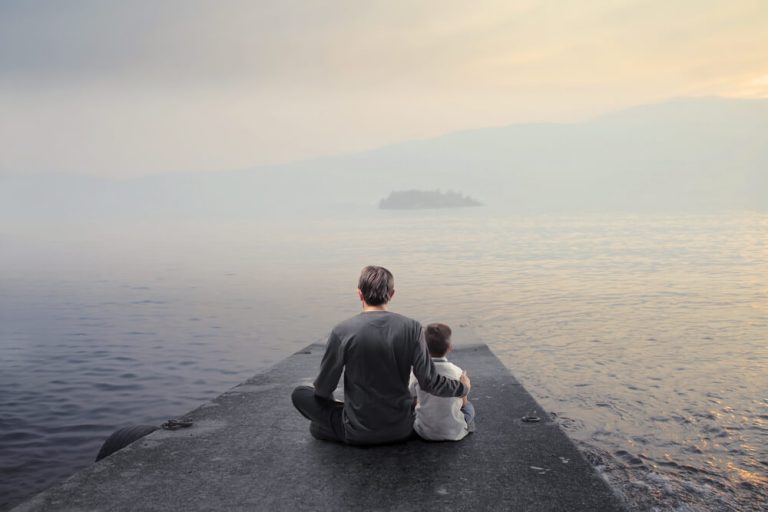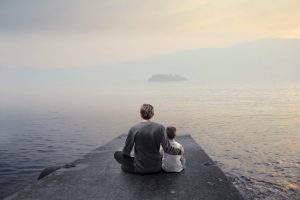 In past decades, courts around the nation, including New Jersey, favored mothers when granting custody of children in a divorce. The practice was influenced by traditional gender roles, societal norms of the time, and the Tender Years Doctrine. The Tender Years Doctrine was a legal principle that presumed young children should be in the care of their mothers, who were more naturally capable and inclined to nurture and care for them. This legal principle placed the burden on fathers in court to overcome the presumption by presenting evidence that the child would be better off in their care.
Today, the Tender Years Doctrine is rejected by New Jersey courts, and there is no legal presumption that either parent is inherently better equipped to care for the child. Instead, courts apply the standard of the child's best interest, considering many different factors and taking an equitable approach between mothers and fathers. Still, a Pew Research Center study revealed that less than 30% of fathers have sole or primary custody of their children.
In this article, we will discuss the factors that influence a court's decisions on custody, what factors work in favor of or against an award of custody to fathers, the effects of domestic violence history on custody determinations, seeking custody as an unmarried father, and how a premier family law attorney at The Montanari Law Group can help you and your child.
Considerations That Affect How Custody Decisions Are Made in NJ
In New Jersey, custody determinations are based solely on the best interests of the child, which is influenced by many different factors. In accessing the best interests of the child, New Jersey courts will consider the child's physical safety and wellbeing, the child's emotional wellbeing in an environment, a parent's fitness and ability to provide for the child's needs, stability and continuity in the child's environment and relationships, the relationship between the parent and child, maintaining sibling relationships, and, sometimes, the child's preference.
Different Types of Child Custody Setups Between Parents
There are two different types of child custody: legal custody and physical custody. Within physical custody, there are multiple different custody arrangements possible, including full physical custody to one parent, with visitation or without visitation, or joint physical custody shared between the parents.
If the court determines that it is not in the best interests of a child to physically live with one parent, the court may award full physical custody to one parent but maintain joint legal custody between the parents to encourage co-parenting and maintain the non-custodial parents right to be involved in legal and medical decisions for their child.
Pursuing Custody of a Child as a Father in New Jersey
New Jersey courts truly aim to treat mothers and fathers equally, so if a father can demonstrate that a child being in their custody would serve the child's best interests, then such factors will be beneficial. As a father seeking custody of your child, you want to be able to show the court that you can provide a safe and comfortable home environment that will support your child's physical, mental, and emotional wellbeing and allow them to thrive. You should also demonstrate to the court your history of being an active parent in your child's life by providing for their needs, helping them with school work, bringing them to and/or attending their extracurricular activities, and spending quality time with them. Illustrating the close bond that you and your child have and, possibly, that it is your child's preference to be in your custody will also support your pursuit for custody.
While pointing to factors that render custody to the child's mother not in the child's best interest might be necessary in your case, you will also want to be careful to remain factual and not "bash" your child's mother to the court. Another important factor that the court will consider is your ability and willingness to co-parent with the mother and communicate openly and effectively. If the court believes that there is a risk of you alienating the child from their mother, then this will be a major strike against you in a custody determination.
Influence of Gender Stereotypes on Custody Determinations in NJ Courts
While societal norms and the law have changed significantly since the Tender Years Doctrine was applied by New Jersey courts, there are some enduring elements of traditional gender roles that may be present in different family relationships, causing a mother to take on the role of the primary caregiver to a child and possibly be the parent who is most involved in the child's life. While this is certainly not the case in every family, where a mother can point to having a comparatively stronger bond to a child and present the case that the child will have more continuity and stability in their life by being in her custody, these factors may work against a father getting full custody.
Safety and Well-Being of the Child vs. Documented Incidents of Domestic Violence
The physical and emotional safety of a child is the paramount concern of courts in determining the child's best interests. If there is any documented incidents of domestic violence, the parent who has perpetrated the domestic violence or allowed the domestic violence to be committed against a child by failing to protect that child or remove them from the danger, these are factors that, if supported by evidence, will make it very difficult for that parent to gain custody of the child. While a history of domestic violence does not necessarily lead to a termination of parental rights, it could, and it is certainly a factor that will be weighed heavily in determining the child's best interests.
Steps to Establish Paternity for Unmarried Fathers Seeking Custody
Married fathers are presumed to be the father of any child born into the marriage; however, if you are an unmarried father, there are some additional steps you need to take. In order to gain custody of his child, an unmarried father must first establish paternity by signing a Certificate of Parentage. This document is needed in order to add a biological, unmarried father to the child's birth certificate.
Then, after legally establishing paternity, an unmarried father can increase his chances of gaining custody of his child by providing as much care to the child and being as involved in the details of the child's life as possible while providing a safe and comfortable home environment for the child.
Contact Our Little Falls Family Lawyers for Assistance as a Father Seeking Custody of Your Child in New Jersey
While seeking custody of your child as a father can feel like an uphill battle with the odds stacked against you, the truth is that New Jersey courts truly prioritize the child's best interests, regardless of the parent's gender. An experienced child custody lawyer at The Montanari Law Group in Little Falls can examine the facts of your case and help you create a strategy to effectively demonstrate to the court that awarding you custody would serve your child's best interests. We handle custody issues with great attention and care in Wayne, Caldwell, Haledon, Fort Lee, Woodland Park, Montclair, Ridgewood, and throughout Essex, Bergen, and Passaic County, New Jersey.
To set up a free consultation with our team, please contact us today at (973) 233-4396 or by filling out our online form.