Identifying Unfit Parents in New Jersey
Trustworthy Family Lawyers Discussing What Makes an Unfit Parent in Clifton, Wayne, Woodland Park, and Passaic County, NJ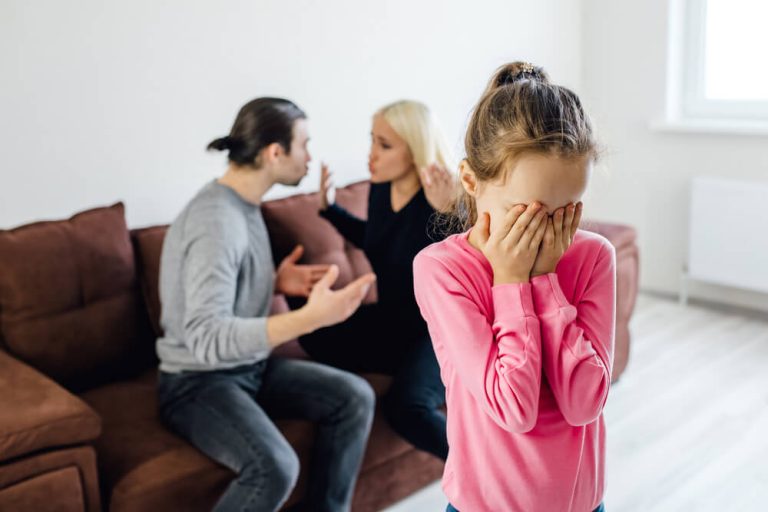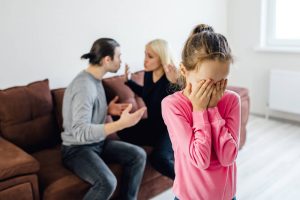 It is said that parenting is the hardest job on earth because our children don't come with an instruction manual. Every child is different and therefore their individual needs are different.  If you add a divorce into the mix, you have the perfect storm ripe and ready for the possibility of someone becoming an unfit parent.  No one chooses to be an unfit parent; sometimes, the stress of the situation takes them down that path.  Other times, the ex accuses their former spouse of being an unfit parent, knowing it is untrue, in an effort to get the children removed or get custody revoked.
Unfit Parents: When Parents Don't Make the Cut
There is an abysmal difference between setting boundaries and establishing discipline, and being an unfit parent.  In New Jersey, an unfit parent cannot keep their child safe in a nurturing environment.  In fact, the child may be subjected to emotional, psychological, physical, or sexual abuse.  It is a broad definition which is why other proof is necessary.
A judge may require proof that there is a history of violence or dangerous behavior (many adults, frequent parties, a lot of noise).  If the parent has been diagnosed with mental health problems and is/is not following their treatment plan.  If the parent habitually or intermittently uses alcohol or drugs to the point of addiction.  If the parent has demonstrated any of the above points prior to this case.
Distinctive Features of an Unfit Parent in New Jersey
Unfit parents allow acquaintances who consume drugs and alcohol to frequent the home or consume them themselves.  A parent who gives drugs, alcohol, or some dangerous substance (ex. edibles) is putting the custody of their child at risk.  Moreover, a parent who is incapable of caring for their child because of their own substance abuse is unable to adequately care for their child.
Mental illness is another reason a parent is deemed unfit.  Having a mental illness does not make a parent unfit.  If the illness is treated regularly, either with therapy and/or prescribed medication, and the parent exhibits sound judgment and rational decision-making, there is no reason they would be considered unfit.  However, if the symptoms present dangerous circumstances to themselves or their child, they are unfit.
A parent who has been incarcerated could be declared unfit if there were abusive behaviors before their incarceration.  Also, the court may determine that the child is reunited with the parent after an extended time of incarceration.
Neglect is another aspect of unfit parenting and it is composed of several parts.  The first is not giving a child proper education. Missing several days of school due to truancy or absenteeism could be a sign of abuse. This can have long-lasting consequences on academic performance and social areas.  It is a struggle to achieve academic success and make friends if you are never at school.  When basic needs are not met, neglect is in the form of physical abuse.  Inadequate nutrition, and clean clothes that don't fit, are torn, and are seasonally inappropriate are indicators of unfit parents. Thirdly, an unfit parent leaves the child with a relative or friend with no sign of returning, which is abandonment.
Making poor choices can identify someone as an unfit parent.  Decisions such as leaving the child with someone who is a registered child sex offender, a known distributor of drugs, or a participant in violent crimes.
A child with scars, bruises, frequent injuries, or burns may be the victim of an unfit parent. Family violence, be it emotional, physical, or sexual, isn't always apparent at the outset. Children will make excuses for visible injuries either out of fear of punishment or of being taken from the home. Frequently, the violent behavior is between the adults in the house, but the collateral damage done to the child can fill them with anxiety or give them PTSD.  Children who grow up in an emotionally volatile environment suffer mental and emotional abuse. Sexual abuse, either from the parent or others in the home, is grounds for immediate removal of the child.
Ways to Determine if a Parent is Unfit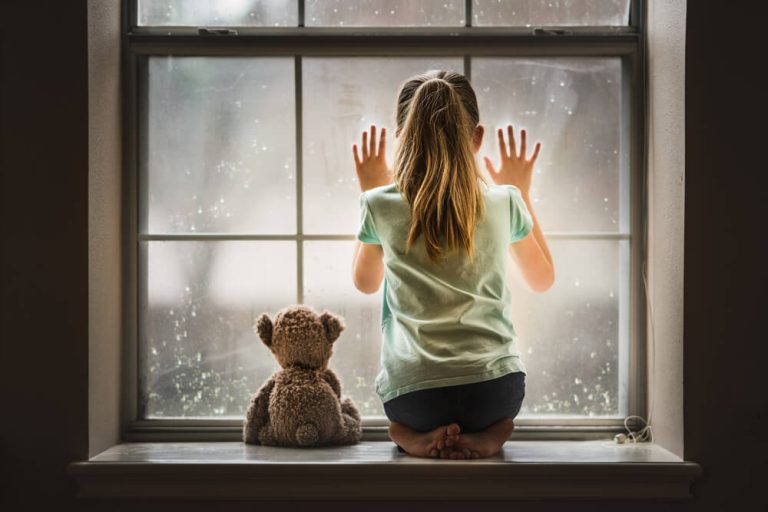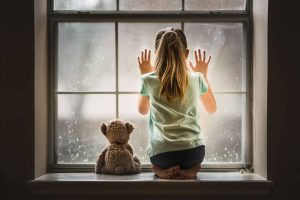 There is more than one way for an unfit parent to be determined unfit.  If a divorced couple goes to court because the mother is accusing the father of neglecting their three children, she must provide evidence as to why she believes the children are being neglected.  Meanwhile, the father would present evidence indicating that her accusations are false. The judge can assign an evaluator who would study the situation and would come back to court with a recommendation. If the court deems the father unfit, she will most likely obtain full custody.
Another scenario involves Child Protective Services, who would go to the home after having received a report from a neighbor, relative, friend, counselor, teacher, or caseworker accompanied by a police officer.  There they will determine if the child is in danger.  Sometimes the child is taken immediately.  An expedited hearing (usually within 72 hours) to investigate the situation would determine if the parent is unfit.
Evidence Required to Prove a Parent Unfit in New Jersey
Medical evidence such as frequent illness and injuries such as burns or broken bones are indicators of an unfit parent.  Criminal convictions, especially domestic violence, sexual abuse, protective orders, or other violent crimes. If the child's academic portfolio illustrates excessive absences or low grades when in the company of the possibly unfit parent.  Psychological examinations can be helpful in showing emotional, psychological, and even sexual abuse. Medical and psychological problems from the unfit parent may also be used as evidence.  Of course, failed drug and alcohol tests can show a pattern of addiction or poor judgment.
Consequences When Parents are Found Unfit
New Jersey does not make it easy to resume custody when a parent has been deemed unfit.  There are dire consequences that could keep the children in the custody of someone else temporarily or permanently.  Being found unfit for one child could mean a loss of custody for more children, even when abuse was not proven to them.
Being found unfit could mean a termination of both parents' rights.  The child could be adopted by someone else.  Many times, a  family member will adopt the child, but that isn't always the case. The court can limit visitation or take it away completely. If parental rights are terminated for one parent, custody can be changed to a family member such as a grandparent.
Trust the Advice of Our Experienced Passaic, NJ Family Lawyers to Handle Possible Legal Actions in Unfit Parent Cases
The Montanari Group wants you to know that whatever your custody needs are, we are here to help you.  Custody issues can make emotions run high. We listen to our clients with an empathetic ear, knowing that much is at stake. Our dedicated family lawyers know you want what is best for your children.
Our firm has the experience necessary to carry you from the beginning to the end of the process of an unfit parent case involving custody or other matters. Our fam law attorneys are ready to build a case with you.  When it comes to something as vital as your children, you need someone you can trust. Our lawyers assist parents, children, and families in Montclair, Ringwood, Hawthorne, Clifton, Wayne, Bloomingdale, West Milford, and throughout Passaic County. We also help clients with unfit parent cases in surrounding areas in Essex County and Bergen County.
Call our local Little Falls office today for a free confidential consultation at (973) 233-4396 or reach out to us online, and we will assist you right away.