Civil Restraints and Domestic Violence Complaints Passaic County NJ
Domestic Violence Attorneys handle Restraining Orders and Civil Restraints in Woodland Park, Wayne, Paterson and across Passaic County and Northern, NJ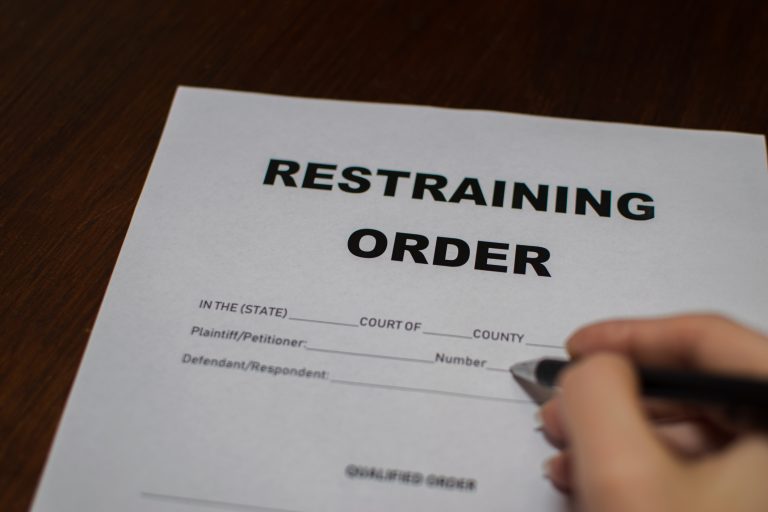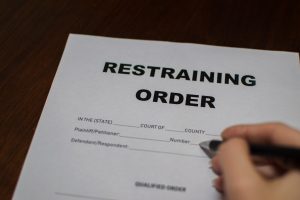 The relevance of a defendant's previous crimes or criminal history is a contentious issue in many court proceedings. After all just because someone has committed or been accused of a crime in the past does not mean that they are guilty of a crime that they are currently being accused of. As shown in the case New Jersey vs. Harris, the courts are cautious when allowing a defendant's history to impact current proceedings. However, when it comes to domestic violence and restraining orders New Jersey courts have taken a more nuanced position.
At The Montanari Law Group, LLC, we have a personal, dedicated approach aimed at educating our clients in order to provide the most relevant information required to make the difficult legal decisions they are facing. From the moment we take your case in our hands, we establish a two-way communication channel with you to learn as much as possible about your specific circumstances, and your critical concerns, and make a commitment to consistently keep you informed. For more details how we can help you, call us at (973) 233-4396, or fill out an intake form on our contact page.
NJ Court Decision Permits Plaintiff Testimony if Previous Domestic Violence Complaints were Voluntarily Dismissed
In an unpublished opinion, M.D. v. P.D.(A-2054-15T, October 13, 2017), the Appellate Division affirmed the trial court's decision to permit a plaintiff to testify about the acts of domestic violence that were in a previous voluntarily dismissed domestic violence complaint due to the defendant willingly accepting a Civil Restraint order.
The defendant argued that because the previous charges had been dismissed that they should not influence the court when deciding the outcome of a second domestic violence complaint against him.  However, the court found that dismissing a domestic violence complaint in exchange for a restraining order was not the same as a court determining whether or not domestic violence had in fact occurred.
The trial court's ruling was upheld by the Appellate Division and the trial court's decision to consider the events of the first domestic violence complaint against the plaintiff, which had been dismissed in exchange for civil restraints, to be valid and legal.
Civil Restraints in Woodland Park Domestic Violence Cases
There are many considerations illustrated by this case that must be taken into account when litigants are considering not having a domestic violence hearing and instead of entering into a consent order for civil restraints. Moreover, such orders are not enforced by the police or penalized for non-compliance in the way violations of a domestic violence restraining orders are.
Civil Restraints are a popular way of resolving domestic violence cases without a trial or the entry of a formal restraining order.  Initially, a "Temporary Restraining Order" (T.R.O.) will be granted, in cases scheduled for trial. At trial, a court will determine whether or not that temporary order will be made "final."  A Final Restraining Order (F.R.O.) in New Jersey is permanent and has some very serious repercussions.
Civil Restraints versus Restraining Orders in NJ Family Court
While Civil Restraints do not expire and can only be dismissed with the consent of the victim or by application of the defendant under a very strict set of standards, if a final restraining order is granted a defendant is forever banned from owning or carrying a weapon as well as face professional license forfeiture or security clearance revocation. Furthermore, many jobs do not allow those with final restraining orders to hold; such as teaching and coaching a sports team among others.
It is critical to note that while civil restraints are binding and enforceable, they are not enforceable in the same manner as a restraining order.  Any violation of an active restraining order is a clear criminal offense punishable by fines and possible imprisonment.  A violation of civil restraints will result in consequences if a motion is filed with the court to enforce the order.  At that time, a judge has the power to impose penalties; including financial or other sanctions and in rare cases jailing the offender.
Contact a Wayne New Jersey Domestic Violence and Restraining Order Attorney Today
At the law offices of The Montanari Law Group, our law professionals are familiar with courtroom proceedings, defenses, and strategies associated with DV and Restraining Order proceedings. We have helped protect the rights and future of many clients in Woodland Park, Wayne, Paterson, and across Passaic County and Northern, NJ. Understanding when and how to object to irrelevant evidence, hearsay, and improper character evidence is an integral part of your defense, and having an attorney on your side who is familiar with the law and can identify these circumstances is crucial.
To speak with one of our family law attorneys regarding your case today, contact us online or through our Little Falls offices at (973) 233-4396.