Domestic Violence and Third Party Harassment Lawyers Passaic County NJ
Family Attorneys help Prevent Domestic Violence in Passaic County Divorce Cases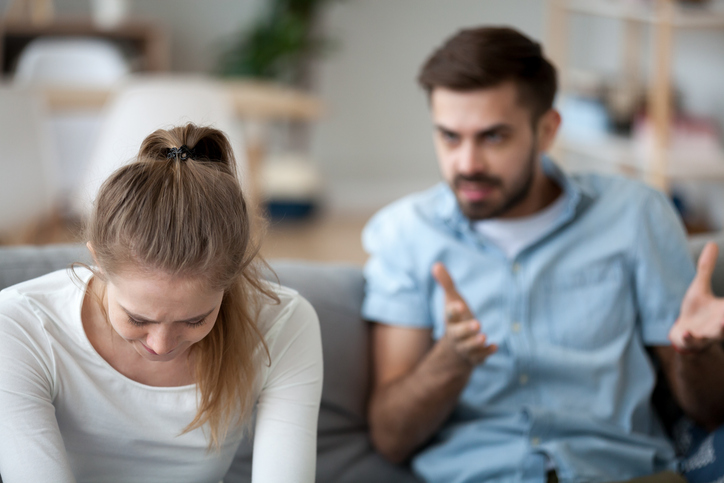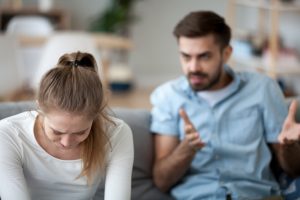 The New Jersey Prevention of Domestic Violence Act is a very comprehensive and detailed piece of legislation designed to do exactly what its name says. However, this has not stopped some abuser from attempting to find loopholes in order to continue harassing their victims. This 'backdoor' harassment in the past has taken the form of using a third party to indirectly contact someone who they have been prohibited from having contact with. The contact can be via an employer, mutual friend or any other third party.
At the law offices of The Montanari Law Group, we have been protecting the rights of the victims of domestic violence in towns like Woodland Park, Wayne, Paterson, and across Passaic County and Northern New Jersey. If you or someone you love is experiencing harassment, the best thing you can do is seek legal counsel from an experienced law firm. Please contact us online or call our Woodland Park office at (973) 233-4396 today for a free consultation.
Criminal Harassment in New Jersey Domestic Violence Cases
Sadly, criminal harassment, which falls under 2C:33-4,  is common in domestic violence cases and occurs when the aggressor purposely intends to harass another by the use of course or alarming conduct or repeated acts intended to alarm or seriously annoy another causing immediate danger to a person or their property.
Harassment is usually charged as a petty disorderly persons offense, carrying up to a $500 fine and up to 30 days in county jail. The New Jersey Supreme Court in the case State v. Hoffman found that third-party communications does qualify as harassment under the Prevention of Domestic Violence Act. In this case, emails forwarded to the Plaintiff's employer by the Defendant were found to fall under harassment stating that the following elements are required to establish a violation:
The defendant made or caused to be made a communication
The defendant's purpose in making or causing the communication to be made was to harass another person
Said communication was in one of the specified manners or any other manner similarly likely to cause annoyance or alarm to its intended recipient
Proving Harassment in New Jersey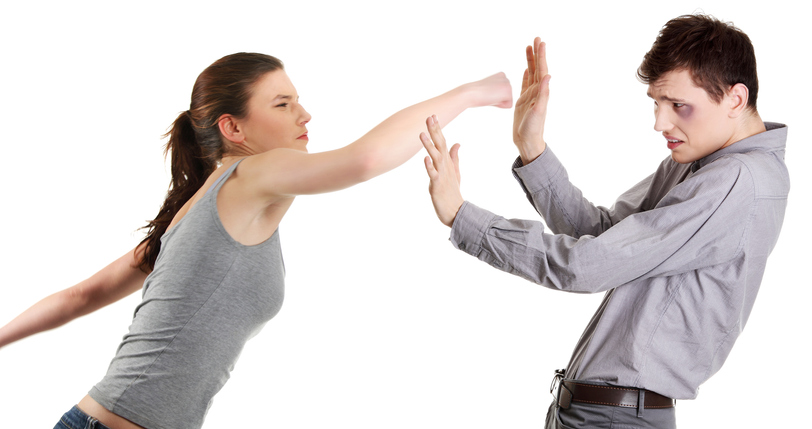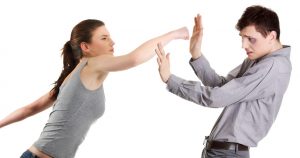 Proof of a purpose and intent to harass is a critical element of proving harassment be it directly by an individual or through a third party. "A person acts purposely with respect to the nature of his conduct or a result thereof if it is his conscious object to engage in conduct of that nature or to cause such a result" according to New Jersey law N.J.S.A. 2C:2-2(b)(1).  In short, there must be proof that a defendant's conscious purpose was to "harass," that is, "annoy," "torment," "wear out," or "exhaust." Just knowing that someone would be annoyed, as opposed to having an intentional purpose to annoy, is not enough to prove intent to harass.
However, according to Hoffman, supra, 149 N.J. at 777, "A finding of a purpose to harass may be inferred from the evidence presented," and "common sense and experience may inform that determination." Due to the fact that direct proof of intent is often absent, "purpose may and often must be inferred from what is said and done and the surrounding circumstances," and "prior conduct and statements may be relevant to support an inference of purpose.
The Importance of Legal Counsel when Experiencing Domestic Violence and Harassment in NJ
When considering if a person's conduct rises to the level of harassment, as a result of their own actions or through a third party, the trial courts must consider any prior history of domestic violence and must look at the entirety of the relationship between the parties.
Given that the intent aspect of harassment is difficult to prove it is necessary to have experienced and sound legal advice should you choose to introduce this harassment in connection with any aspect of a domestic violence case. This presentation will include a study of the entirety of your relationship and history with the accused. However, given the fact that abusers tend not to stop on their own accord, it may be necessary for your future safety and peace of mind to stop harassment sooner rather than later. The good news is that the law is on your side.
Contact a Passaic County New Jersey Domestic Violence Attorney Today
At the law offices of The Montanari Law Group, our law professionals have extensive experience representing the victims of Domestic Violence and helped protect the rights and future of many clients in Woodland Park, Wayne, Paterson, and across Passaic County and Northern, NJ. 
If you or someone you love needs legal representation, do not hesitate to speak with one of our family law attorneys regarding your case. Call our Little Falls office at (973) 233-4396 today or contact us online for a free consultation.